MLB Futures Odds: Handicapping the Playoff Teams from Last Season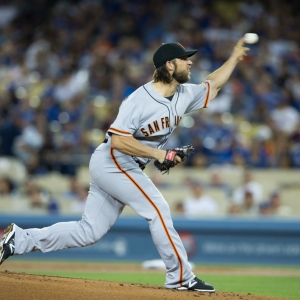 There were 10 playoff teams in baseball last year, and every one of them has to start completely from scratch this year - getting in last year gives no advantage to getting on this year. Some of those playoff teams are very strong and quite likely to be back again. Others won't be. Baseball is a brutally-tough sport to win in, and there aren't enough playoff spots for all the good teams out there. So it only makes sense, then, to look at last year's playoff teams to see where they stand now ( Odds to win the World Series are from BetOnline ):
Chicago Cubs (+450): Barring a serious post-championship hangover, the Cubs are all but a playoff lock. Their pitching is excellent, the young talent is strong, their manager is excellent, and they are likely just entering their prime. It would be an upset for the ages if they fell short at this point.
Boston Red Sox (+550): Let's put it this way, when you have a rotation of three aces that costs as much as this one does you had sure better make the playoffs. I'm a little concerned about the loss of David Ortiz - at the plate and in the clubhouse - and I am not at all convinced that Pablo Sandoval will start earning his ridiculous salary. Still, there is enough talent there behind that pitching to put them in good shape to win the division.
Cleveland Indians (+650): They came painfully close to winning last year, and it was no fluke. There is a risk that they will let that disappointment weigh them down - other teams have in similar situations in the past. With a strong rotation, and excellent bullpen and the addition of Edwin Encarnacion, though, they are well positioned to keep the train rolling. They have the advantage of a pretty manageable division, too.
L.A. Dodgers (+700): I'm not as optimistic as the oddsmakers are here. Clayton Kershaw is an uber-freak, and he is reportedly healthy again. The rest of the rotation has questions, though, and keeping pitchers healthy last year was very tough for them. The middle of the bullpen isn't great, and the bats are often too moody for my tastes. I expect San Francisco to take a big step forward, too. I won't be surprised if they are in, but will be less surprised if they are out.
Washington Nationals (+1000): If Bryce Harper can return to his MVP form of 2015 instead of whatever the heck that was last year then that will be a huge boost. The addition of Matt Wieters is excellent, and the rotation is solid led by Max Scherzer - though whether Stephen Strasburg can stay healthy is a great question. They underperformed last year despite the playoff berth and should be better this year. They should be in.
San Francisco Giants (+1200): They got the closer they needed after last year, but the bottom of the rotation and the bullpen still provide too many questions. The outfield isn't entirely a complete picture, either. Still, I have a whole lot of faith in this team this year and expect them to make a really good run at winning the division. I remain optimistic.
New York Mets (+1400): The rotation is excellent - when they are healthy. The team has done a truly awful job of keeping guys healthy over the last couple of years, though, and I doubt their ability to keep it on track this year. Noah Syndergaard throws too hard to stay right in this environment.
Toronto Blue Jays (+2200): The rotation is as deep and strong as any in baseball and Aaron Sanchez and Marcus Stroman could both take steps up to truly elite levels. The bullpen is improved, too. There are lots of positives. The moronic handling of Edwin Encarnacion's free agency has made them worse, though, and a couple of roster spots are question marks. Still, I think this is a wild card team if all goes well - and could keep things interesting for the Red Sox.
Texas Rangers (+2500): The front end of the rotation is excellent, but it is just garbage after that. I don't much like how the roster is constructed, either. This feels like it could be a long year in Texas - and not because they will be playing a lot of playoff games.
Baltimore Orioles (+3600): They are going to hit a whole lot of home runs, and Manny Machado will continue to show what a freak he is. Matt Wieters will really be missed, though, and the rotation would only barely be competitive in Triple-A. I am not a believer. At least Zach Britton will benefit from the extra rest he got in the playoffs.
Read more articles by Trevor Whenham