Super Bowl Betting and Money Management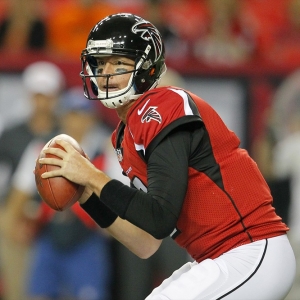 Chances are that if you are reading this you are betting on the Super Bowl . Chances are also pretty good that you aren't relying on those bets to make a living, or to make you rich. It's also a pretty good chance that you aren't so wealthy that you could lose any amount of money and not feel it. If that's all true then you need to be concerned about Super Bowl betting money management.
The excitement levels are off the charts for the game, there are a ridiculous number of bets offered, and there is a dangerous amount of time to kill waiting for the game. That can all lead to betting more than you should if you don't have a good money management plan. It doesn't have to be complicated, but it's something you need to be thinking about. To help you on that front here are four questions to ask yourself leading up the game. It's as simple as that:
What's your goal?: Before you start betting you need to think about what you are hoping to accomplish. Are you just looking to have a little fun, give yourself a little more to cheer for, and get some bragging rights with your buddies? If that is the case then you will likely be looking to bet less than if you are serious about ending a serious season of betting on a high note. You might be willing to take more risks if you are just betting for kicks, too. Your goals can also dictate your bet approach - are you going to be better served with one big bet that puts all your eggs in one basket or should you spread your money out amongst a few or several bets. Knowing what you want to accomplish lets you know how much bankroll you need, how concerned you are about preserving that bankroll, and what type and intensity of handicapping you need to do to get where you want to go. You'll also be able to avoid bets that don't move you towards your goals - and often the bets you don't make are the most important ones.
What are your strengths?: There's that story about the guy who goes to the doctor. 'Doc, my arm only hurts when I lift my arm up like this'. The doctor's advice? 'Don't lift your arm like that.' Learn from that. If there are types of bets that you consistently struggle to make a profit betting, then just don't bet them. Have the awareness to know what you are good at and what you aren't, and focus your handicapping and betting on the bets that give you the best chance of success.
When I am betting on the Super Bowl, for example, I focus mostly on the props that are available . I can quickly break down the underlying math and finding which ones offer value and which really don't. On the other hand, I have never played or coached football, so my X and O game isn't strong, and I'm just not going to effectively break down matchups. I leave that to people who are far smarter and more experienced on that front than me. By focusing on what I am better at I can be more efficient and ultimately more profitable. If you keep good records, then figuring your strengths out is easy. If you don't then this is as good a time as any to start.
Where do you draw the line?: Once you know your goals and your strengths you can start to figure out how much you are willing to bet on the game. Most significantly, you need to think about how much you can comfortably lose in one day without suffering. That's not to say that you are going to lose it all, of course, but you have to be aware of and comfortable with that possibility.
So if you are choosing between betting on the game or going out for dinner, that's probably fine. But if you are choosing between making a bet and paying your rent or buying basic groceries then you need to step away. You also need to look at the size of your betting bankroll and what percentage of it you are willing to risk on this game. That could be determined by how the season has gone so far. Perhaps you have profits that you are willing to put on the line here, or perhaps your bankroll is depleted from where you started and you are willing to risk emptying it out entirely because you plan to start with a fresh bankroll next season anyway. There's no one right answer here - just whatever answer is right for you and your situation.
What stands out?: Once you have conquered the first three questions, then only one thing is left - what bets stand out as the most attractive for you in your situation. If you are serious about betting then the most important thing to remember here is that it is okay to not have a bet if there isn't one that makes sense for you. There is nothing more frustrating in the long run than forcing a bet because you want to have action and then losing the money. You feel foolish because you know it wasn't a sound bet, and it can stick with you. If you find a bet or a number of bets that offer plenty of value, though, then have at it.
Doc's Sports has had a winning tradition for more than four decades. Don't believe us? Try us out for free, and we are convinced you will be a believer. Get $60 worth of free sports picks - members' picks just like our paying clients get - here .
Read more articles by Trevor Whenham