2017 World Baseball Classic Betting Odds and Wagering Primer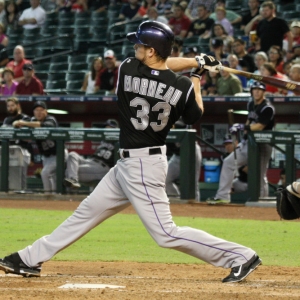 The fourth edition of the World Baseball Classic will be here before we know it. It gets underway on March 6, in fact. We will look closer at specific games and matchups as they get closer, but for now it will be useful to remind ourselves what the tournament is all about and what we need to keep on top of as bettors. So, let's get to it:
When and where: The tournament starts on March 6, and the one-game final will be played on March 22. Each of the four pools will play preliminary games in a different host city - Seoul, Tokyo, Guadalajara and Miami. The second round, featuring the top two from each group, will be played in Tokyo and San Diego, and the semifinals and finals are at Dodger Stadium.
Free $60 in Member MLB Picks No Obligation Click Here
Who: There are 16 teams in the field. Twelve qualified by being the top four in their group in 2013, while the other four earned their spots through qualifying tournaments. Colombia and Israel are making their first tournament appearance. The other 14 teams - auto qualifiers Canada, China, Cuba, Dominican Republic, Italy, Japan, Netherlands, Puerto Rico, South Korea, Chinese Taipei, United States, Venezuela, and tournament qualifiers Australia and Mexico - have all played in each of the three previous Classics.
The history: Japan won the tournament in 2006 and 2009, and the Dominican Republic is the defending champ. Cuba, South Korea, and Puerto Rico have lost in the finals - in that order. Much to their embarrassment, the best the Americans have managed is a fourth-place finish in 2009. Australia, Canada and China are the only prior participants to never advance out of the first round.
The format: The teams are divided into four pools. South Korea hosts Netherlands, Israel and Chinese Taipei in Seoul in Pool A. Japan hosts Pool B featuring Cuba, China and Australia in the Tokyo Dome. Marlins Park plays home to Pool C featuring the U.S., Canada, the Dominican Republic and Colombia. Mexico hosts Pool D including Italy, Venezuela and Puerto Rico. Each pool will be played as a straight round robin, with the top two advancing, and any ties will be broken on the field. The top two teams in Pool A and Pool B will go on to form Pool E, while Pool C and Pool D becomes Pool F. Pool E in Tokyo and Pool F in San Diego will again be a round robin, with the top two teams advancing to the semifinal, and ties again will be broken on the field. The winner from Pool E plays the runner-up from Pool F and vice versa in the semis, and the two winners square off for all the marbles. Games are played without a DH.
Major League talent: Every team except for China and Cuba has at least one Major League player, though Japan and Korea have only one. Some teams are almost all Major Leaguers as you would expect, while others, like Israel, have far more pro talent than you would guess. In almost every case, though, the teams don't have all of the players they wish they could have Some players just didn't want to play and miss their own team's spring training. Other players, like Russell Martin, for example, were not able to play because the player's association was not able to insure his contract because of injury concerns.
The most interesting team: I'm not saying this just because I'm Canadian, but it's Canada. Thirty nine year old Ryan Dempster and 41 year old Eric Gagne have both come out of retirement to pitch in this tournament. Justin Morneau doesn't have a contract and is looking to grab one more opportunity in the bigs - which seems unlikely barring a big showing here. And Pete Orr is a second baseman that last had a small cup of coffee with the Phillies in 2013, last played in the minors in 2015, and is a scout with the Reds. This roster is like a Disney movie just waiting to happen.
The favorites: Bovada has the Americans and the Dominicans as co-favorites at +250, with Japan right behind at +300. No one else is any better than +1000, so it is a very good idea that one of those three will win. The Dominican Republic is just loaded and will be able to hit the cover off the ball. The Americans wouldn't be favored if bettors weren't biased towards them. They are a very nice roster, but in almost every position there is someone that comes to mind that could make this team better - or at least that could potentially be in the discussion. They did not get the level of participation from some players that some other teams did. Japan is the hardest team for us to judge because Nori Aoki of the Astros is the only guy who doesn't play in the Nippon Professional Baseball League. Sadly, the one guy who isn't on the roster is Shohei Otani, the so-called Babe Ruth of Japan who will likely have Major League teams throwing staggering amounts of money his way next year.
Want free sports betting picks? Doc's Sports has you covered - get $60 worth of picks free from any of Doc's Sports expert handicappers. Click here for free picks (new clients only) .
Read more articles by Trevor Whenham