Expert MLB Betting Advice: 2018 Rotations that Are Tough to Wager On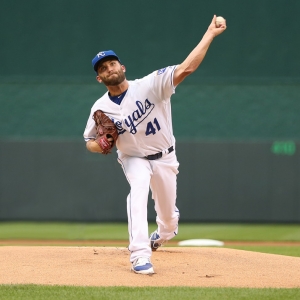 Good pitching can make a bad team look decent, and it can make a decent team look awful. No other position in sports - not even a starting quarterback in football - more singularly determines how a team fares and how easy it is to trust them as bettors. And this year in the major leagues, as every year, there are some awful rotations - groups of pitchers so bad that their teams have almost no hope of getting good pitching on any kind of a consistent basis. The more bettors can understand and embrace how questionable these rotations are, the better positioned they are to exploit those struggles to produce profits.
Free $60 in Member MLB Picks No Obligation Click Here
Here are the three toughest to trust rotations in baseball as we get ready for the season to start. I'll point out that while these are all American League teams, the National League is far from perfect - the Reds and Marlins could very easily have been included:
Baltimore Orioles: The Orioles had the worst rotation in the American League last year, and they seemingly have chosen to deal with it by burying their heads in the sand and hoping that the problem goes away. It won't.
Dylan Bundy was solid enough last year in his first full year as a starter, but he trailed off notably after the first two months, and now he has to be the man for this team. Kevin Gausman was really rough out of the gate last year and slowly recovered a little bit. And those are the top two arms the Orioles are trotting out - guys that should be no more than third and fourth starters right now for a decent team.
The team picked up Andrew Cashner in the offseason. With all due respect to him, and fully admitting that he throws a ball far better than I ever could, Cashner is not particularly good at baseball. He has a career 42-64 mark, and that doesn't feel like the product of bad luck. Beyond that, the team is hoping that Chris Tillman, coming off a season where he had a 7.84 ERA in 19 starts and allowed batters to hit .324 off of him, will suddenly remember how to pitch again. And beyond that it's all a bunch of second-rate prospects or never-beens hoping to get a chance - and many guys will, because this is going to be a revolving door of a rotation.
The AL East has become an arms race, and the Orioles have conceded before playing a game.
Kansas City Royals: On paper this rotation isn't as bad as the others here. The problem, though, is that given the mode the Royals are in, any success will be fleeting. Kansas City has embraced a rebuild by getting rid of most assets they have, and they will continue to do so as they look to reload and open a competitive window again.
Danny Duffy leads this rotation, and he has the potential to bounce back well this season. He certainly has talent. But if he gets off to a solid start he'll find himself on a one-way flight out of town because he has some solid value. Jason Hammel similarly will be on the move if he pitches well. Ian Kennedy has one of the least-attractive contracts in baseball, so he won't be going anywhere. Unfortunately, he's Ian Kennedy, so being sure to have him around isn't a great thing.
And beyond that the team is going to go young - potentially really young - to fill out the rotation. I like a lot of the direction they are moving in, but it is going to be very painful in the short term, and it could get even worse as the season goes along.
Texas Rangers: The Rangers would have assembled a pretty good rotation if it was about 2012, but it leaves a little to be desired right now. When so many organizations are rebuilding by going younger with arms - the Rockies had a very young rotation last year, for example, and the White Sox could potentially break camp with three rookies in their rotation - the Rangers are going old. In at least one case really, really old.
Cole Hamels is the ace of the staff with Yu Darvish gone. While he's still a solid pitcher, but he has been a shadow of his best the last couple of years. And behind him it's get a little ugly. Doug FIster got bounced to the bullpen in Boston last year because he wasn't sharp. Matt Moore was a top pitching prospect who never developed into a top pitcher. Martin Perez is dealing with elbow issues that will limit him out of the gate, and he's another guy who has never come close to realizing his potential. Mike Minor hasn't started since 2014, wasn't in the majors at all in 2015 and 2016, and only appeared in the bullpen last year. And the team added freaking Bartolo Colon - because as the saying goes, you can never have enough 45-year-old pitchers with an ERA higher than 6.0 when June rolls around. It says all you need to know about this rotation that the most interesting guy may be Matt Bush, a 32-year-old converted shortstop who has never started a game. And on top of it all, the Rangers are looking seriously at going to a six-man rotation. The only way you could make this mess of a rotation worse is to make them work on long an irregular rest. Things will be ugly on the mound in Arlington.
How about $60 worth of member's baseball picks absolutely free? - You can use this $60 credit for any of our top MLB handicappers. Get $60 worth of premium members' picks free. Get free MLB picks daily at Doc's Sports baseball predictions page .
Read more articles by Trevor Whenham