2018 Expert Super Bowl Handicapping: Public Bias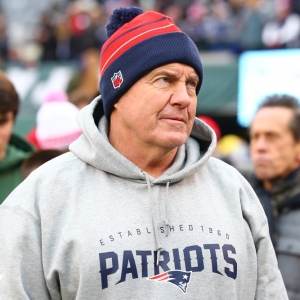 There is no bigger event in sports than the Super Bowl. We can forget just how crazy popular the NFL is, but it is a total beast - the Pro Bowl, which is a totally unwatchable farce, got better viewership numbers than all but six college football games this year. And as big as it is from week to week, it reaches dramatically higher heights this week leading up to the Super Bowl. Because the Super Bowl gets so much attention, and because so many casual bettors who don't typically wager bet on this game, we need to be even more aware than normal of the public bias at play here and what it means for how the lines are set and how they move. The better we can get a handle on the major biases in play, the better we can avoid having them work against us.
Here are four major public biases at play in the Super Bowl this year:
Tom Brady: It has become clearer with each passing day that Tom Brady is not only the biggest star in this game but the biggest star in this entire league, and it's not really close. And the Eagles without Carson Wentz are a very good team - they are a squad that won their conference - but they just don't have a superstar on their team. They have some nice players but no one who sells jerseys in bulk. Brady towers over this team, and his team as well - Gronk is popular but not in the same stratosphere. And Brady is obviously a controversial, divisive guy - you either love him or you hate him. There isn't a lot of middle ground. And you are going to have a strong feeling about him one way or the other. The guy is coming off a likely MVP-winning season, and he has won the Super Bowl MVP four times. If you are a casual bettor then likely either you are going to think he can do what he always does and win yet another title or you are going to bet against the Patriots because the thought of a Brady win makes you sick. Either way, he is the story of this game, and you need to be very aware of what impact he has on this game - regardless of which side you like.
Coach Bill: Much of what we have said about Brady already could also be said about Bill Belichick. He's larger than life - a legendary and impenetrable force. And this year he has seemed even more cantankerous than normal, and there has been far more speculation than ever about what his future might hold. Like Brady, there is no real middle ground with Belichick. Either you view him as the best coach to ever stroll the sidelines or as a cheating slimeball who will do anything to win. It's a particularly striking contrast here when you have one coach who is so controversial on one sideline and one on the other sideline who is obviously talented but who has all the personality of a bowl of vanilla ice cream. After Brady the biggest bias that will affect how people bet this game is Belichick.
Inexperience: By now the key stat is very well known - Tom Brady has played in as many Super Bowls as the entire Philadelphia roster combined. And Belichick has coached in, and won, two more than Brady. And both New England coordinators have been in this game so many times it is old hat. The Eagles are just massively outclassed when it comes to experience in this, the most unique and challenging game there is. And we have a fresh reminder of the role experience can play - the Falcons were in a similar situation last year to the Eagles this year, and it seems impossible to rule out the distinct possibility that that gap in experience was behind what happened in the second half and overtime. Or even if you don't believe that then you surely need to be aware that the public will be seduced by the idea of the importance of experience. The closer we get to the game, the more that people are going to embrace this storyline and the more impact it will have.
Nick Foles: The Philadelphia quarterback was stellar last time out against the Vikings, and he had a really good year in 2013. He's a capable quarterback - no Brady by any means, but far from the worst to play in a Super Bowl. But while the last performance helped the perception of the quarterback, it still feels like the most popular opinion is that he just isn't that good. It seems quite possible that the public is undervaluing him and his potential with the Philadelphia offense and that they could keep doing so.
Get free picks from any Doc's Sports handicapper - there is no obligation for this offer and no credit card required. Just sign up for an account, and you can use the $60 in free picks for any Doc's Sports expert handicapper and any sport. Get $60 worth of premium members' picks free .
Read more articles by Trevor Whenham