Handicapping the 2018 Super Bowl Injury Report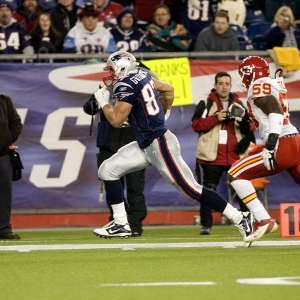 I apologize in advance - I have written articles about the status of Super Bowl injuries for many years now, and this is by far the least interesting one I have ever had to write. I could save you 800 words of reading and just say this - at this point injuries aren't really a factor. The last few years there have been major figures who have been big question marks, and that has lent some intrigue to handicapping the game. This time around, though, there is no such drama. There are few injuries, and the ones that are to key players are relatively easy to dismiss. There are a lot of things that could impact the outcome of this game, but right now it sure doesn't feel like injuries are going to be one of them. So, let's take a look at what could be a factor and why we aren't too concerned:
Rob Gronkowski, TE, New England Patriots: Gronk is still in the concussion protocol after the hit to the head he received against Jacksonville, and he raised eyebrows by skipping the opening party in Minneapolis - if a guy like that misses a party he must really be sick. But he practiced twice before the team left Foxboro, and there is no real indication at this point that he will be anything but ready. He needs to be cleared, of course, and that can be sticky. But I'd bet a fair bit at this point that he'll be terrorizing the Eagles at kickoff and beyond on Sunday.
Tom Brady, QB, New England Patriots: Brady has had the stitches removed from his hand, and all indications are that it is in better shape now than it was in Jacksonville. It certainly wasn't a factor in the second half when he was fueling that comeback, and it is tough to find a reason to believe that it would be a factor now. If it is tender then he can tape it up - and there are props available about whether he will do just that. My very strong suspicion, though, is that this is firmly in the territory of an irrelevant story already, and it will only be talked about on game day because anything about Brady gets talked about endlessly.
Deatrich Wise Jr., DE, New England Patriots: The rookie has become a valued part of the defensive rotation for the Patriots, and that is just where he should be on game day. Like Gronk, he suffered a concussion in the AFC Championship, and like Gronk he returned to practice before the team left Foxboro. He still hasn't been cleared for game action as I write this, but participation in practice a full week before a game is as close to a sure sign as you can find that the injury won't hold him back.
Malcolm Butler, DB, New England Patriots: Butler will always be a Super Bowl legend after his endzone pick that sealed the win against the Seahawks, so it wouldn't be right for the team to be without him this time around. He missed media day with flu-like symptoms - though it could just be that he couldn't stomach dealing with the stupidity of media day. Unless they are flat out lying about his issues, he'll be just fine by game time.
Malcom Brown, DT, New England Patriots: The starting tackle missed early practices last week with an unspecified foot injury. It can't be too serious, though, as he played - and played well - against the Jags, and he returned to practice on Sunday. With another week to get ready it's tough to imagine him at less than full strength. With his return to practice on Sunday the team had perfect attendance at practice - a remarkable feat at this time of year.
Jay Ajayi, RB, Philadelphia Eagles: The featured back for the Eagles has been dealing with an ankle injury presumably suffered against the Vikings that kept him out of practice last Thursday and Friday. He hasn't had ankle injuries this year, but he has been a regular on injury reports with knee issues, and he has been productive despite that. He returned to practice after his time off, and was not seen to be favoring either side during media days, so it seems like this, like all the rest of the injuries, is not something to get too worked up about.
Dannell Ellerbe, LB, Philadelphia Eagles: Ellerbe is dealing with a hamstring injury, and he did not play against the Vikings. He is still listed on injury reports as of this writing, but he has participated fully in four practices already, so there is no reason to expect him not to play his typical role here.
Want free sports betting picks? Doc's Sports has you covered - get $60 worth of picks free from any of Doc's Sports expert handicappers. Get $60 worth of premium members' picks free .
Read more articles by Trevor Whenham