2018 March Madness Betting and Handicapping: Cheat Sheet for NCAA Tournament Wagering
by Chris Vasile - 3/12/2018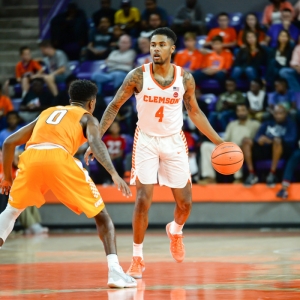 After five long months of regular-season and conference tournament action, the college basketball season has finally reached its apex. The "first round" of the 2018 NCAA Tournament gets underway tomorrow with the first pair of play-in games set to tip off at 6:40 p.m. EST. In the first matchup, we will see No. 16 Radford take on fellow No. 16 LIU-Brooklyn. As of writing this, Radford is a four-point favorite . That game will be followed up by a battle of No. 11 seeds - St. Bonaventure versus UCLA (-3.5). If that's not enough to whet the appetite, two more play in games will happen on Wednesday - No. 16 NC Central versus No. 16 Texas Southern and No. 11 Arizona State versus No. 11 Syracuse.
The winner of these four games get to stake claim to a tournament win despite much of the sporting world not recognizing these play-in games as tournament action. I, however, could care less whether they are officially recognized or not. College basketball is always a welcome sight on the television and provides not only me, but bettors around the world, a chance to bet on and consume arguably the craziest and most drama-filled tournament in the world.
If you are just getting into the college basketball scene and need a few pointers two help fill out your bracket or wager a few bucks, this article is intended to get you up to speed on what you need to know.
For starters, Virginia earned the No. 1 overall seed, while Bovada has tabbed Villanova (+550) as the favorite to win their second championship in three years.
Regional Favorites
Villanova (+100), Duke (+180), Virginia (+125) and North Carolina (+300) are the odds-on favorites to make it out of their respective divisions.
No. 1 Doesn't Guarantee Success
In a perfect world, taking all four No. 1 seeds to reach the Final Four would save us a lot of stress and would make filling out our brackets easier. Unfortunately, we don't live in a perfect world, and No.1 teams aren't guaranteed success. In fact, a Final Four featuring all four No.1 seeds has happened only once in the tournament's history. To take that a step further, a Final Four without any top seeds has happened twice over the course of the last 11 years.
Defending Isn't Easy
There have been only seven teams in the history of the tournament to win two or more consecutive championships. The latest team to do so was the Florida Gators in 2006-07. This year, the North Carolina Tar Heels will take their shot at defending their crown. However, history won't be on their side, and it would be best to look elsewhere when filling out your brackets or laying down a futures bet.
No. 16 is not Sweet 16
I completely understand the want and desire to be that person who correctly picks a No. 16 seed over a No. 1 seed. It would be a lifetime accomplishment - but the shine would last about 10 minutes. However, winning the bracket tournament you entered would be an even better accomplishment. In the history of the tournament, No. 1 seeds are 132-0 against the No. 16 seeds. After this year's tournament, that mark will be 136-0 and then 140-0 the year after that. Don't be a fool and ruin your bracket by picking a No. 16 over a No. 1.
Look for the No. 12 over No. 5 Pick
This is typically the most highly-regarded spot to find an upset in the round of 64. There are no scientific reasons why, but No. 5 seeds have suffered through their fair share of disappointing performances over the years. In fact, the No. 5 seed is 85-47 against their first-round opponent, which is a winning percentage of .644. That is the lowest win percentage among the top five seeds. Last season, there was one upset when No. 12 Middle Tennessee beat No. 5 Minnesota.
Dating back to 2012, all four No. 5 seeds have advanced past the first round just once. They are also a tire-fire when it comes to ATS, going 8-16 in that time frame.
Hottest ATS Team
The San Diego State Aztecs are the best-kept secret in college basketball. Those who don't follow the Mountain West Conference have missed out on some prime money-making opportunities. The Aztecs are fresh off their MWC tournament win, which brings their win streak to nine games. In that time, the Aztecs have gone 8-1 ATS. They are currently +3.5-point dogs against the No. 6 seed Houston Cougars.
Coldest ATS Team
Each year, there is always a couple of teams that are hotly debated about whether or not they should have gotten into the tournament or not. This year, that team was Oklahoma. The Sooners got off to a scorching hot start and everyone fell in love with freshman guard Trae Young. But the Sooners faltered down the stretch, winning just four of their last 15 games. They were also money pits in terms of ATS, covering just 10 times in 30 lined games.
Hottest "Over" Bet
If you are a totals player, I would suggest taking a look at the "over" in the Villanova vs. LIU/Radford game. The Wildcats have the best "over" record in the tournament with a staggering 23 games hitting the "over" compared to 11 for the "under". The "over" has hit in 12 of their last 15 games thanks in large part to their offense. The Wildcats have scored more than 75 points in all but two of those games. Against an overmatched opponent, the Wildcats have the potential to hit the century mark.
Hottest "Under" Bet
The Cal-State Fullerton Titans take on the Purdue Boilermakers in their tournament-opening game. For those who don't know anything about Cal-State Fullerton, they compete in the Big West Conference and are fresh off a conference tournament championship. They also have the best "under" mark amongst tournament teams, going 19-8 to the "under" in lined games. They have stayed "under" in 13 of their last 15 games. Their opponent also plays favorable to the "under", going 17-15-1. I would recommend giving a long, hard look at the "under" in this spot.
Want free March Madness betting picks? Doc's Sports has you covered - get $60 worth of March Madness picks free from any of Doc's Sports expert handicappers. Get $60 worth of premium members' picks free . Get free March Madness betting picks for every game here .