March Madness Money Management Tips and Expert Betting Advice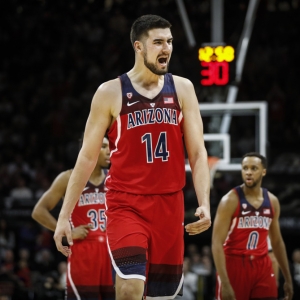 When you talk about the NCAA Tournament, most people immediately think about brackets and pools. While that is one great aspect of three of the best weeks in sports, it's not the only one - this is a great time for bettors as well. There are many games each day - all televised - and we know that teams will be playing at full throttle because the games mean everything. There is no point in holding back. It's a betting dream, but there are pitfalls, too. It can be easy to get into a really bad situation if your March Madness money management isn't in tournament form like the players are.
Here are four tips to keep in mind to get ready for your best possible tournament experience:
Maximize your bankroll: The more effectively you can understand your bankroll before the tournament, and have a firm strategy in place about how you are going to use that bankroll, the better your chances of success. It all starts with one question - how much you are willing to lose betting on the tournament. You obviously don't set out to lose money, but things move fast in the tournament, so you need to know what your limits are before the chaos starts just in case. That money could be some or all of your profits from betting during the year, or it could be what is left of your regular-season bankroll. Or maybe you are dipping into your wallet for fresh cash. Wherever it comes from, you need to decide how much money you'll put on the line.
Once you know what your total amount is then you can look at your bet size, which can be determined by your mindset - an aggressive, higher-risk approach would have bigger bet sizes than an approach that looks to cautiously build your bankroll while minimizing losses. The more you are in it for fun and risk, and the more willing you are to go broke, the more you can bet per game. That mindset will incidentally also help determine your handicapping approach, because the more conservative you are being the more value there will need to be to justify a bet. By making all of these decisions before the tournament begins you are giving yourself less to worry about during the games themselves and avoiding making emotional decisions in the heat of the moment that you could regret later.
Control yourself: There is nothing wrong with a little restraint. You aren't going to get bonus points if you bet on every game. You probably don't even have enough time to effectively and completely handicap every game - especially in the first round when you only have four days to handicap 32 games. Showing restraint is tough - the media coverage, excitement, and hype can carry you away on the first two days. But strong discipline will help you remember that not all games are equal from a betting eye, and some are real duds when it comes to value. The better you can get at judging games not by the storylines but by what they have to offer from a betting perspective, the happier your bankroll will be. If a game doesn't offer real value then you need to pass on it. Period. Forget about it. Pretend it doesn't exist. Watch it as a fan but move beyond it as a bettor.
One key in maintaining your control - especially in the first weekend of the tournament when the games come in rapid fire, marathon fashion - is to stay as fresh as you can. Games start early and run until late in the evening. It's easy to get run down, so the more rest you can get in between the better you will be - especially by Sunday.
Forget about your bracket: Even if you are focused on betting, there is a decent chance you have filled out a bracket or three - most people do. When it comes to betting, though, you need to completely ignore your bracket. It doesn't matter. The bracket is straight up picks, so it doesn't mean anything when it comes to making picks against the spread . And you fill them out for the whole tournament before the games start - and typically without much thought. Winning a bracket is fun, but winning a bet is better, so you can't let what teams you still have alive in your bracket influence your betting decisions.
Watch the public action: The way that the public is betting on games is always important because of the impact it can have on how lines are set and how they move . It's particularly significant in events like this, though, because the media attention, television coverage of the games and so on significantly increase the attention the public pays to the games. Casual bettors don't bet with their brains - it's as simple as that. They are influenced by emotions and attractive storylines instead of the factors that actually impact how bets turn out. If the public fascination of a game differs from what you think then there is a good chance to find attractive value. On the flip side, if the public is on the same side as you then they can easily bet the value out of a game and turn an attractive bet into one worth ignoring. The public action can really change how games look, so you need to keep an eye on it. A close eye.
Doc's Sports has a great offer for new clients. You can get $60 worth of picks from any expert handicapper for any sport he handicaps. Get $60 worth of premium members' picks free .
Read more articles by Trevor Whenham