MLB Spring Training Expert Betting Advice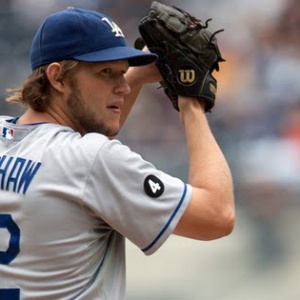 Almost without exception preseason sports are a total waste of oxygen. I said almost, though, because spring training baseball can actually be pretty great - especially if you are lucky enough to get to attend the games in person. Spring training baseball is casual and beautiful and far less handicapped by the limitations of the preseason than other sports are. It's not perfect, but it's pretty solid. And it can provide some decent betting opportunities as well.
You have to be careful, though, because it can be easy to make misguided and unattractive bets if you aren't being careful and paying attention to the unique challenges of the spring games. Here are five issues to consider when deciding whether there are bets to be made before the regular season begins:
Who's not playing?: In the regular season we can be reasonably confident most days that the offensive and defensive lineup will be close to optimal barring injuries. Guys will be rested from day to day, but the roster usually has enough strength for a team to at least be competitive. In spring training, though, that may or may not be the case. Veterans know how long the season is, and they know what they need to do to get ready while saving themselves physically. A guy isn't likely to play more than he has to, so it's common for key players to get regular spring rest days or to play just a few innings before taking a break - and maybe hitting the golf course for a few holes. Teams also want to use the spring to get as strong of a sense as they can of where their young players and potential contributors are at. They know what they have from their veterans, but they need to figure out what holes they have, which players they need to find room for at some point, and so on.
It is crucial, then, that you have a sense of who is actually playing in a spring game before you bet on it. There is nothing worse than thinking you are betting on filet mignon only to wind up backing ground chuck.
What's the pitching plan?: If I can bet a game when I am pretty confident we'll see seven or eight innings from a healthy Clayton Kershaw then I'm probably going to do it a decent percentage of the time. He's that much of a difference-maker. If the team only intends to use a guy like Kershaw for a couple of innings, though, before rolling through the bullpen and maybe seeing some minor leaguers face some live action then it's a very different situation. And it's far less attractive. Sources like local media, blogs focused on the team, or Twitter can often tip you off to what is intended for the starter and who might see significant action in relief. How attractive the pitching situation is will have more than anything else to do with how attractive the game is.
Split squads suck: Split-squad games are a total nightmare for bettors. This is, of course, the situation where teams play two games at once - oftentimes against the same opponent in both cases. Sometimes teams will evenly split their major leaguers between the two squads and therefore split their key minor leaguers as well. Other times, though, one squad will clearly be stronger than the other. You can't just focus on starting pitching in these games. You need to be very sure that you know how the team has been split and what it means for the relative competitiveness of the two units.
How invested is the manager?: Some managers really care about spring training games, presumably believing that you need to learn how to win in the spring to build the habits that will help you win when it matters. Other managers know that the wins don't count in March and that the results of the game are far, far less important than being ready for the start of the season. And it can be more complicated than just that, too - a manager's approach can be guided by things like how young or veteran his team is, how long he has been with the team and therefore how well he knows his players, how much personnel change there has been on the team, how successful the prior season was, and so on.
Is the value significant?: Every time you bet on a baseball game you want to make sure that the value that is offered exceeds the risk you are taking in making the bet. Do that consistently and over the long term you can't help but make money. In spring training the amount of uncertainty in any game is significantly higher than in a regular-season game - for the reasons discussed and others - so it only makes sense to hold out for even more significant value propositions before putting your money into play.
Want free sports betting picks? Doc's Sports has you covered - get $60 worth of picks free from any of Doc's Sports expert handicappers. Get $60 worth of premium members' picks free .
Read more articles by Trevor Whenham