Ranking the Best Super Bowls of All Time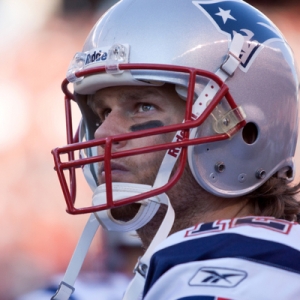 It's time for another of our annual Super Bowl traditions around here - ranking the best Super Bowls of all time. And thankfully the list has changed a little bit after a couple of years without changes. Last year's game is just the second game since 2008 to break into the Top 10. But we got a heck of a game last year, and here's hoping we get another classic this year. Here, in ascending order, are the Top 10 Super Bowl games from the 51 that have been played - at least by my eyes:
10. Super Bowl XXIII - 49ers 20, Bengals 16: This game was played in 1989 when I was just a teenager, so I will remember this game less for the action on the field than for the gimmick at halftime. You had to buy a coke to get 3D glasses to 'enjoy' a total mess of a halftime show, including fake Elvis and the worst magic trick ever performed. It was bad, but the game sure wasn't. What everyone remembers is The Drive, when Joe Montana drove 92 yards late to win it all. He was already a legend the day before the game, but when it ended he was immortal.
9. Super Bowl XXIV - 49ers 55, Broncos 10: Joe Montana won a tight, dramatic game the year before, so this time around he didn't want things to be so tense. We knew that the Niners were going to win - they were favored by 12 points. But we didn't know that they were going to humiliate the Broncos like they did. Montana had five touchdown passes, and he could do whatever he wanted. It was as close to perfect as a team can be in any game - never mind in a game this important.
8. Super Bowl XXXIV - Rams 23, Titans 16: Many years ago the Iowa Barnstormers of the Arena Football League played an exhibition game in my hometown. Little did I know then that I was watching a future Hall of Fame quarterback who would be a Super Bowl MVP. Former grocery clerk Kurt Warner had a very strong performance capped by 407 passing yards. But he didn't win this game easily. In fact, it looked like it had been tied up on the last play of the game, but Mike Jones made 'The Tackle' to stop Tennessee a yard short. Books weren't happy - the Rams were favored by seven, so they had to give all the money bet on the spread back.
7. Super Bowl XXV - Giants 20, Bills 19: All I have to do is say the name Scott Norwood and chances are you remember this game. Poor guy. Buffalo had the game won. All they had to do was kick a 47-yard field goal as time expired to seal the victory. He was an excellent kicker with a cannon for a leg, so it should have been no problem. But it went wide and he became immortal for all the wrong reasons. Some dude named Bill Belichick was defensive coordinator for New York, winning his first of seven rings.
6. Super Bowl XLIX - Patriots 28, Seahawks 24: Before last year this was the only game in the last eight years to break onto this list. It was a good game from start to finish, but it will always be remembered for how it ended. The Seahawks had a nearly unstoppable running back in Marshawn Lynch, and they were just feet from wrapping up a title. So, of course, they went for a pass - in one of the most idiotic and indefensible play calls of all time. Malcolm Butler got the pick, surprising everyone, including himself, and history was made.
5. Super Bowl XXXII - Broncos 31, Packers 24: John Elway had had his fair share of Super Bowl heartbreak, so this was finally when he got his title. It wasn't meant to happen, either - the Packers were heavy 11-point favorites. Brett Favre scored early, and it seemed like the oddsmakers were going to be right. But then Terrell Davis put his team on his back, running for 157 yards and three scores. Davis was forced to miss the second quarter with a migraine or the win would have been even more comfortable for the Broncos.
4. Super Bowl III: Jets 16, Colts 7: This game came before my time, but I have heard about it so much it feels like I watched it. The Colts were favored by an incredible 18 points, and to most the game was over before it was ever played. But Joe Namath was nothing if not cocky, and he was so fearless that he guaranteed victory as a massive underdog and then delivered. People laughed at his promise, but he didn't care. He was MVP in the game, too, even though he didn't even throw a TD pass.
3. Super Bowl XXXVI - Patriots 20, Rams 17: The Patriots are obviously no stranger to this game, but they aren't often an underdog - never mind a two-touchdown dog like they were here. Warner led the Greatest Show on Turf that year, and he had another strong game, throwing for 365 yards. But he threw two picks, and they were the difference. New England got up 17-3 early and then just barely held on. Adam Vinatieri sealed it last with a field goal. Interestingly, Tom Brady became the youngest QB to win a title in this game, and he can become the oldest to win one this year.
2. Super Bowl XLII - Giants 17, Patriots 14: The Patriots again - they appear in four of 10 games on this list, and they were also in the one game that got knocked off this list this year. Unlike the other games, though, New England was the one that suffered the heartbreak. They were unbeaten, playing a wild-card team, and very heavily favored. It was a total mismatch. But the Giants played stellar defense, and then David Tyree made a nearly impossible catch that was the one noteworthy thing he did in his career.
1. Super Bowl LI - Patriots 34, Atlanta 28 (OT): There is a chance that we are overvaluing this one because it was so recent, but I don't think so. This game had it all. Atlanta looked great in the first half to open up a 25-point lead. Then Brady pulled off the greatest comeback we have probably ever seen. Nothing about it made sense. And then we got to see overtime in the biggest of games for the first time. It was as good as it gets - unless you are an Atlanta fan.
Doc's Sports has a great offer for new clients. You can get $60 worth of picks from any expert handicapper for any sport he handicaps. Get $60 worth of premium members' picks free .
Read more articles by Trevor Whenham