Baseball Betting Advice: MLB Teams that Could Surprise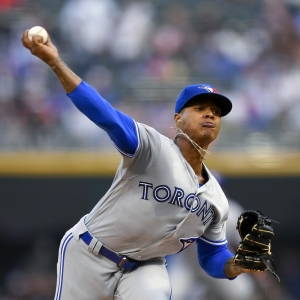 By the time spring training rolls around, we have a pretty good sense of which teams are going to be contenders and which ones aren't. We have expectations in our mind for most teams. However, every year there are teams that don't meet up to expectations. And the better that we as handicappers get at figuring out which teams could outplay their expectations, the more we can profit. Here are four teams that people don't expect too much from. All of them have at least a little chance of being solidly better than people think. (Odds to win World Series are from Bovada )
Pittsburgh Pirates (+7000): It wasn't too long ago that it looked the Pirates were on the verge of big things. We should have known better, though - they are the Pirates, after all. In the three years since they won 98 games in 2015, they have averaged just 78.3 wins a year since. But there are some reasons to believe that they could be on an upward trajectory again this year - at least they could be if things are on the right track. The top of their rotation with Jameson Taillon, Chris Archer and Trevor Williams is really good, and young righty Mitch Keller, the team's top prospect, could be ready to contribute in a hurry, too. They have four outfielders who make up a pretty solid group - or will be once Gregory Polanco comes back from his shoulder injury. First baseman Josh Bell is talented and on the rise, and the team is really excited about young Ke'Bryan Hayes at third base as well. They will need those youngsters to be highly productive in a hurry, and the rotation will have to be at the top of their collective game. However, if all goes well, there is upside here.
Chicago White Sox (+7500): This team hasn't been in the playoffs for more than a decade and has stumbled through much of that time. But when you are that bad for that long, you can't help but have some young talent built up. And this team certainly has plenty. They hit a rough patch when Michael Kopech, the 22-year-old potential superstar on the mound, was lost to Tommy John surgery late last season. But the farm system is still deep, with Dylan Cease looking ready on the mound, and Eloy Jimenez, the third-ranked prospect in the sport, ready in the outfield. The team has done a good job of keeping some older guys around as both guidance and reliable production, and the youngsters should have room to grow and take on as much as they can handle. If the youngsters can shine like Atlanta's group did last year, then this team could be better than most people think. The AL Central is completely wide open, which really helps their cause as well. Cleveland is the best team in the group but has lost 13 players from last year and is far from a lock to run away with the division.
Minnesota Twins (+5000): It is all but impossible to know what to expect from this team anymore. In 2016 they lost 103 games. It takes a terrible team to lose 103 games. Then a year later they won 85 games, grabbed a wild card spot, and gave the Yankees a decent test in the wild card game. Their young talent seemed ready to shine in a division that is screaming for contenders. But the momentum couldn't last. Last year they fell below .500 again, winning just 78 games. They remain really young and have more young talent waiting for their chance - they still had a Top 10 farm system last year even after the youth infusions of the two prior years. They didn't look like a whole lot last year, but we know that this team is very capable of turning things around in a hurry - they were terrible in 1986 and 1990 and won the World Series the next year both times, so the turnaround two years ago was nothing new. I am far from saying they will win a World Series this year, but the best-case scenario is for a team that could at least be interesting.
Toronto Blue Jays (+9000): Maybe this is just the Canadian in me coming out, but the Blue Jays may not be completely awful this year. The AL East is a very tough place to shine these days, with the twin behemoths of the Red Sox and Yankees and a Tampa Bay team that could easily be on his list, too. But the Jays have fully embraced a rebuild, and with a bit of luck things could go well enough for them. They have purged every tie to their recent glory days and are ridiculously young - Justin Smoak and Kevin Pillar are their only remaining veterans in the starting lineup. But they have plenty of talented youngsters here or soon to arrive, led by baseball's top overall prospect, Vlad Guerrero Jr., and Bo Bichette, another son of an excellent hitter. The rotation has the most familiar names and could be decent if Marcus Stroman and Aaron Sanchez can shake off disastrous years last year and move closer to the potential they have shown in the past. They have young pitchers coming along, too, and added depth veteran guys like Clay Buchholz, Clayton Richard, Matt Shoemaker and others in hopes of finding something that can work. The upside isn't likely anywhere close to a wild card spot, but if all breaks just right they could finish at .500 or better - and that would be enough to do some nice damage at the betting windows.
Read more articles by Trevor Whenham