Expert MLB Baseball Handicapping: Home Runs Equal Betting Success?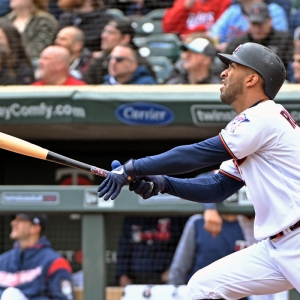 We are in a golden age for home runs in Major League Baseball. The 1,135 home runs hit this May set an all-time record. Four of the top five all-time home run months have happened in the last three years. And the single team record for home runs, set just last year by the Yankees, is in danger of getting crushed this season.
You can finger several reasons that it could be happening - and you have to be totally naive not to think that the composition of the ball has something to do with it. Regardless, it makes games fun. But fun for the sake of fun is only part of what we are about here. We also care about making a profit with our betting. So, it only makes sense if we can see any obvious link between home run hitting proficiency and betting success for teams. In this very live ball era, does the ability to go deep regularly act as a shortcut to profitability for bettors? Let's dive in:
The top home run teams
The top eight home run-hitting teams in baseball right now are, in descending order, the Twins, Mariners, Brewers, Astros, Dodgers, Cubs, Yankees and A's. Minnesota has 109 to top that list, and the Yankees and A's both have 93 to round out the group. From that group, Minnesota is the most profitable team in the league, and the Dodgers, Astros and Yankees are all in the top five. Milwaukee is seventh and still strongly profitable, and the Cubs have been less than a unit on the profitable side for the season. The two disappointments in the group have been the Mariners, who have burned money in bulk, and the A's, who are well on the wrong side of the line. So, six of the top eight home run teams are profitable, and the top slugging teams are profitable overall by a fairly significant amount.
Before we get too excited, though, we need to put this in some context. The top five teams on the profitability list are all division leaders, and the Cubs are just a game back of Milwaukee and leading the wild card. Are the home runs these teams are hitting contributing to their success? Sure. But it is far from the only cause of it. And they are also a long way from being the whole cause of the betting success these teams have provided so far. On the flip side, the Mariners keep on clubbing the ball, but their pitching is so bad that I could probably break into the rotation right off of my couch.
The bottom home run teams
The six worst home run hitting teams in the league are Miami, with a pathetic 43, followed by Detroit, San Francisco and Pittsburgh, with Kansas City and Cleveland rounding out this dubious group with 61 home runs each. You don't need to be adept at complex mathematical systems to deduce that the thing these teams all have in common is that they are lousy. Three are at the bottom of their divisions, and all six are below .500, with Cleveland and Pittsburgh the only two flirting with that number. These teams are all lousy at hitting home runs, but they are all, more or less, bad at most other parts of playing baseball, too.
Of these six, Kansas City is the least profitable team, though they are only 27th on the list - Boston, Toronto and Washington have all burned more money. Seattle is close by at 26th, with San Francisco two spots better, and Detroit and Miami are close by as well. The only outlier here is Pittsburgh, which is slightly profitable on the season despite being just 28-30 overall. When you are under .500 and profitable, you know bettors don't expect much from you. Again, betting against these bad home run teams has been solidly profitable all season.
What it means
The short answer is that it doesn't mean much at all. Sure, teams that have hit a lot of home runs have tended to be profitable, and teams that haven't have tended not to be. And home run success has translated more to betting success than home run ineptness has led to betting failure. But these aren't particularly predictive stats - there are so many factors involved that you can't reliably predict how many home runs a team will hit on a given day, so it is tough to use it as a foundation of your bets.
Home runs can be thought of in the same ways as stats like run differential - which likely isn't unrelated to home run productivity. At the end of a season, the teams that make the playoffs will all very likely have a positive run differential, and the teams that miss out mostly won't. But that is just something that happens over a season rather than something that we can use to predict outcomes of games.
Put another way, teams that make the playoffs tend to have a positive run differential, but they don't make the playoffs because they have a positive run differential. They make it because they hit well, defend solidly, and have pitching - which all leads to a positive run differential. Only slightly differently, teams that hit a lot of home runs tend to succeed because they probably have a well-rounded, productive offense that can lead them to success. But it isn't just the home runs that cause them to win. And the Marlins are struggling, and they have almost a comical inability to go deep. But they also have almost no Major League talent, an absence of pitching, no depth, and terrible pitching. So, home runs are a part of their problems, but not a complete cause - which makes it tough to use home runs as a predictive tool.
Read more articles by Trevor Whenham