Expert MLB Handicapping: Hyped Teams That Have Struggled at Betting Window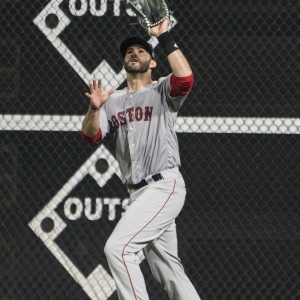 Every year when the baseball season starts, we have a sense of what we expect from most teams. And because baseball is what it is, it is so consistent that it is no longer surprising that so many of those expectations won't be met. Some teams will be much better than we could have imagined - Minnesota sits atop that list right now. And a frustrating number of teams won't come close to meeting expectations. Here are five teams that came into the season with high expectations and, from a betting perspective at least, have struggled to come even close to living up to them.
Boston Red Sox: The Red Sox have gotten better lately, winning eight of their last 12 games. The pitching has gone from abysmal to decent, and the bullpen has a pulse again. But few could have anticipated that at the beginning of March the World Series champs would be three games below .500 and 5.5 games out of first in their division. Given the season they had last year, and their general status as one of the most public teams in sports, it is no surprise that they have been a disaster for bettors so far. They are the least-profitable team in the league by a healthy margin and have been almost equally ugly for bettors at home and on the road. Chris Sale still seems to have forgotten how to pitch, and there is lots more improving that needs to be done. But the team has found a solution they are so excited about that they have chosen to make it public - Fortnite has been banned in the clubhouse. It's hard to believe that that will be the difference, but whatever it takes, I guess. I find it hard to believe that this team will struggle all year, but they would have to mount a really impressive turnaround to wind up being profitable by the end of the year.
Washington Nationals: The story the Nationals wanted you to believe after Bryce Harper left was that they were going to be just fine. That they wouldn't mess a beat. That may be the case at some point, but it hasn't been so far. Max Scherzer hasn't been nearly what we expected so far, and those struggles have trickled down to the rest of the team - or at least too much of it for the team to be playing well. They sit at just 12-17 at this point and are only even somewhat relevant because the NL East has generally been disappointing. It can't be any surprise given their record that they are second only to Boston in terms of the amount of money they have burned up for bettors.
New York Yankees: The Yankees aren't doing badly - nowhere near as badly as the first two teams on this list. They are comfortably above. 500 and just two games out of the lead in the AL East behind the surprisingly-strong Rays. But the public had it in their minds that the division was a two-horse race between the Yankees and Red Sox, and it hasn't turned out that way. The biggest issue for bettors is that they are just 8-7 at home. That has proven very costly for bettors and has made them far from a profitable team overall.
L.A. Angels: The Angels aren't on this list because people expected a ton from them - expectations certainly weren't as high for them as they were for the rest of the teams on the list. But after making the massive commitment that they did to Mike Trout before the season, it would be nice to hope that at some point they were going to get on track and become a truly competitive team. Their commitment to mediocrity seems significant, though, and it can't even be that surprising that they are at a dismal 14-17 and would be totally out of contention if it weren't for the general flatness of the AL West so far. That they are only a few units short of breaking even is an indication of how little people really expected from this team. What a waste of the best player on the planet.
Atlanta Braves: The Braves are just a game below .500, so it hasn't been a total disaster for them. But the expectations were for more after the season they had last year, and they have cost bettors some money as a result. Things are a long way from dire - it seems as if the teams in the NL East made an agreement not to really start playing until June or something - but it would be nice if the team started playing better, and paying better, then they have. They certainly have the potential to be a much better team than what we have seen.
Read more articles by Trevor Whenham