MLB Betting Advice: Studs and Duds for Moneyline Wagering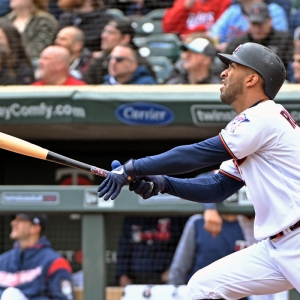 There are teams in Major League Baseball that are very respectful of bettors' money. They take it, protect it, and return it at the end of most games with a healthy return. They are a pleasure to bet on. But then there are the teams that would rather put the hard-earned cash in a pile, douse it in gasoline, strike a match, and dance around it wildly. Often, the teams aren't good at much - but they are very good at helping bettors lose money. As we have now passed the quarter mark of the season, it's a good time to look at the MLB betting studs and duds to see which teams fit most strongly into each group.
Studs
Minnesota: Before the season, I said I was fairly high on this team. But what I expected was for them to take a step forward with their young team from their 78-win season last year and maybe threaten for a wild card spot. I didn't expect them to have a four-game lead in the AL Central, and the second-best record in the whole American League. I'm clearly not the only one who is getting more than they expected, because this team is creating serious profits. Not only have they been the most profitable team in baseball so far, but they are almost twice as profitable as the next-best team. Betting on the Twins has been a true pleasure - much more so than playing against them has been.
L.A. Dodgers: The recipe for success for the Dodgers is clear - they are a league-best 18-6 at home. They are a public team, but the public can't come close to betting the profit out of a team that wins three-quarters of their games. They have been a far less impressive 10-10 on the road, which has generated a small loss, but the home dominance has more than overcome that.
Chicago Cubs: Is it more impressive that the Cubs have the second-best win percentage in the league behind only Houston, or that a month ago they were sitting at 5-9 and looking just plain lost? They have gone 20-5 since then, and it should go without saying that they have churned out some serious profits over that stretch.
Pittsburgh: At home, the Pirates have been pretty much the perfectly average, not particularly watchable team that most probably expected. And they have lost money at home as a result of their 9-9 mark. But their 12-9 road record is solidly better than we would have any reason to expect, so they have produced the third-best road profits in the league.
Arizona: The Diamondbacks have taken the Pittsburgh formula and applied it to an even greater extreme. It's so dumb it's kind of funny, actually. They are a lousy 9-11 at home but have won a league-best 14 road games, and are 14-9 when they travel. So, they are easily in the bottom third of the league for home profitability and No. 1 with a bullet on the road. Weird team.
Duds
Washington: It's too easy to say that it is Bryce Harper's fault, but something is broken in Washington. It's easier to say, really, that everything is broken - and no, that's not a political statement. We're sticking to baseball. This is a team that was expected to still be in the mix in the NL East despite losing their superstar. But things have gone the opposite of well. They are an ugly 7-12 at home, which has made them the worst home betting team in baseball. And their 9-13 road record is costing them cash as well. Things are ugly in Washington.
Miami: The only thing that is really surprising about the Marlins is that they have managed to win any games at all. It is shocking how bad this team is. Derek Jeter, it turns out, is even worse at running a baseball team than he was at making friends with Red Sox fans. How bad is it? The 2003 Tigers have the record for futility in a 162-game season with just 43 wins. The Marlins are on pace for 41. You know just how poorly Washington is doing if they are still less profitable than this farce of a squad.
Boston: The Red Sox are playing much better lately, but they are still only two games above .500 overall and just 11-12 on the road. That's far worse than is expected from a defending World Series champion with much of their roster intact - never mind one as public as the Red Sox are. They are making money in the short term, but it will take a while for them to get anywhere close to respectable overall.
Oakland: This team was expected to be in the playoff mix after earning a wild card bid last year. And their 14-10 home record is just a tough below their overall record last year. But they are a dismal and totally indefensible 5-15 on the road this year. Even worse, four of those five road wins came on consecutive days from April 9-12 in Baltimore and Texas. Take out that streak, and you have truly apocalyptic betting results away from the far-from-cozy confines of their home field.
Read more articles by Trevor Whenham