MLB Teams that Could Disappoint Bettors in 2019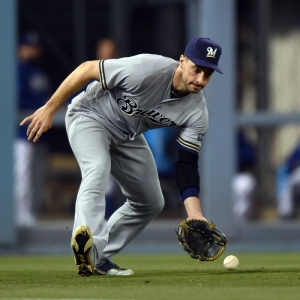 Now that spring training is underway, people are starting to think about how they feel about teams heading into the season. And as those opinions get established among the betting public, there are inevitably some teams that other people seem to like a lot more than you do. Different teams have different expectations and different definitions of success heading into the season. Based on what we have seen and heard so far, though, here are three teams - all from the National League coincidentally - that seem to have a good chance of not living up to the expectations that people have for them. (Odds to win the World Series are from Bovada )
Colorado Rockies (+2000): The Rockies have made the playoffs two years in a row and have done so while drawing almost no attention from casual bettors. They have just the one win in the wild card game against the Cubs last year to show for it, though, so they have only just barely been good enough. They have some nice talent and have locked down superstar Nolan Arenado for the long term, avoiding any distractions on that front. The upside is here, and the NL West still isn't really deep despite the power move by San Diego to grab Manny Machado. But the team relies on young pitching. And while it was great last year, there is no certainty that it will be at the same level. And the depth in the rotation isn't there, so injuries would hit hard. And the bullpen isn't the most trustworthy in the league, either. A wild card spot is within reach again, but the NL East is tougher than it was and goes three teams deep, and the Central has three strong teams, too. It would not at all be surprising to see this team fall a little short this year, and there is potential for the bottom to drop out and them to lose 10 more games than last year, too. I find this team hard to nail down and harder to trust.
San Diego Padres (+4000): The excitement is certainly bubbling around this team between their loaded farm system and the impressive acquisition of Manny Machado. And there is absolutely no reason that a team that plays in a perfect baseball climate shouldn't be a sustained power. But it will be very easy for bettors to get ahead of themselves when thinking about this team. In the mid to long term, I am very optimistic about this team. They have a lot to work with and have a chance to be very good. But it could take some time. Atlanta came from nowhere to make the postseason last year driven by young stars, and it feels like a lot of people are expecting the same here. But the Braves are the exception more than the rule. Young stars need to learn how to win before they can be trusted to do it consistently, and the only way that that happens is with time. And the more, the better. It seems very likely that this team will dip below expectations this year. But that is the fault of the expectations more than the team.
Milwaukee Brewers (+1400): The Brewers were a shocking team last year - at least to me. I never fully bought into what they were doing, and I kept waiting for the floor to fall out. But it never did. Christian Yelich pulled off one of the more surprising MVP campaigns in history, and the pitching was excellent. Yelich had been a decent player in Miami, but his stats took a quantum leap forward last year. That could be sustainable, but he had five years of more moderate production last year, so it is no certainty that last year is the new normal. A fall back to the norm for him would hurt. This is another team that relies on young pitching, and that is hard to trust, too. And then there is the division. The Cardinals had a strong winter and are better than they were last year. And while the Cubs didn't do a lot, they still should be hungry to make up for the embarrassment of last year and should be solidly improved. Stronger competition plus the potential for less production from their roster is an ideal recipe for a potential step backwards. Of the three teams on this list, the Brewers have the most upside - and I'm not just saying that because their World Series odds are the lowest. But I do not at all feel comfortable about their chances, and they will have to prove themselves before I trust them.
Read more articles by Trevor Whenham