2020 Super Bowl Predictions
by Trevor Whenham - 12/24/2019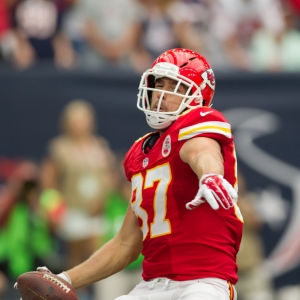 We were hoping that things would solidify after last week - that we would have a much better sense of what was going to happen in the NFL Playoffs. We didn't really. There are a few things that make more sense to us now than they did. But there are still 12 games here in Week 17 that have some playoff implications, so there is a whole lot left to be decided. We'll have a much better sense of what to expect in the playoffs after this week, but we can still make some Super Bowl predictions here.
Baltimore (+200): This is the same price as last week, though the gap between them and the next team is wider than it was. The Ravens have wrapped up the top seed, which opens up one of the tougher debates in sports. They won't have a meaningful game for three weeks - they intend to rest starters this week, and then they have their bye. Will the team be in good shape because they are well rested and have had plenty of time to prepare? Or will they be rusty, losing whatever it has been that has made them so successful for this stretch of games lately? Only time will tell. Personally, I like the rest for them because I trust the coaching. But while I fully endorse them as the favorites to win it all, this price feels too low, given the depth of the playoff field this year, to be at all attractive.
New England (+500): The Patriots played one of their most complete games of the year last week against the Bills, and they showed a spark in the comeback that we were surely beginning to wonder if the team had lost. It was an encouraging effort. But despite that, oddsmakers have adjusted downwards slightly, moving this team from +450 to this level. That is hardly significant in terms of how we perceive this team. If you like them, then you like them - the defense and the coaching likely being the big reasons. And if you don't, then you likely never will. There is no halfway with the Patriots.
San Francisco (+500): Last week they were the fifth choice at +700, so things changed in the last week. The reasons for that are pretty clear. With their win last week, they now control their destiny for the top seed. And they play a Seattle team so beat up than they had to sign Marshawn Lynch to play running back for them. Having home field throughout will be big in a very tough NFC. I really like this team, and though I liked last week's price better, if I had to pick just one team to ride heading into the playoffs, this would be the one.
Kansas City (+650): The Chiefs have won five straight and have made it reasonably easy to forget how bad they looked for their stretch of frustration midseason. But that stretch has made it tough to believe that they are anywhere close to as good as they looked at the start of the season. I feel like they could definitely win it all, but I won't at all be surprised if they don't. That's not a very comfortable place to be as a bettor.
New Orleans (+650): I like where the Saints are right now, but they are more likely to finish third than first or second in the conference, and that's far from ideal - with an older quarterback, fewer games and less travel are both good things. This price seems reasonably fair. Not particularly attractive, but fair.
Green Bay (+1000): I am writing this not long after the end of the Monday night game, so I suspect we will see this price fall slightly as the week goes along. The Packers beat the Vikings on Monday to clinch the division, and they control their destiny for a first-round bye - beat the Lions and it's theirs. I don't really trust this team, and haven't all year, but they are in a good spot at this point, and in at least relative terms this is a price with some value.
Seattle (+1600): The Seahawks are so banged up that they brought Marshawn Lynch back for the final game and the playoffs. It's a nice story, but a lousy place for a team to be at this time of year. I wasn't a believer anyway, but losing to the Cardinals only strengthened my concerns and my doubt. I'm out at this price. And I'd still be out at a much bigger price, too.
Houston (+3300): If I was looking to gamble a bit, I feel like I could do worse than this price. I don't love the coaching, and the defense isn't going to overwhelm anyone. But the offense is legitimate, and they have found some form in recent weeks. Before I looked at the numbers posted this week, I set my own numbers. I have the Texans at +2500, so there is some value here. They play the Titans in Week 17.
Want free NFL picks? Doc's has you covered. New clients can take advantage of this great offer of $60 in free Doc's Sports members' picks for any handicapper on Doc's Expert Handicapper list. Just check out these guys' pages and see what great work they have done making money for themselves and their clients over the years. Get $60 worth of premium members' picks free . Get free NFL picks weekly on Doc's Sports free football picks page.