Free MLB Picks Thursday 9/10/2020 and Opening Line Report
by Jason Radowitz - 9/9/2020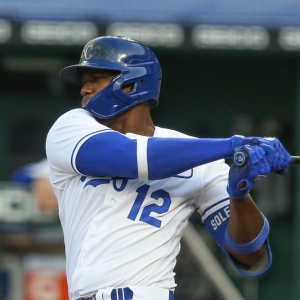 The MLB slate is limited on Thursday as teams hit the road for their weekend series'. There are plenty of games with intrigue for Thursday with plenty of aces and young pitchers taking the mound. Here are the early leans for Thursday's MLB action.

Royals vs Indians 9/10/20 (-213, 8.5)
The Royals are really struggling with their pitching and will now send Brady Singer to the mound. He has a 1-4 record with a 5.58 ERA along with a 5.13 FIP. Singer is a rookie pitcher with a solid strikeout rate but is walking 3.35 per nine innings and allowing the home run 1.79 times per nine innings.

Aaron Civale will get the call to start for the Indians. Civale has done a great job limiting home runs and walks and has an ERA of 3.63 and a 3.34 FIP with a 3-4 record. The Indians are lacking run production with Civale on the mound. However, going up against Singer, that shouldn't be an issue.

Key trends: Over is 7-1 in Royals last 8 Thursday games.

Early Lean: Indians, Over

Rays vs Red Sox 9/10/20 (+185, 9)
The Rays and Red Sox will pitch two unfamiliar names in this one. The Red Sox will send out Mike Kickham, who is 1-0 in two games this season. Kickham has no starts this season but does have an ERA of 5.4 and a 5.35 FIP in those five innings. When Kickham is pitching, batters are getting a batting average of balls in play of .389 this season.

On the flip side, Josh Fleming will take the mound for the Rays. He's 3-0 in three starts this season. While his strikeouts are low, his walk rate is also low, and he's done great keeping runners on base this season and getting ground balls. Fleming has a 3.52 ERA and a 4.65 FIP. Fleming will go for win No. 4.

Key trends: Rays are 8-0 in their last 8 games vs. a left-handed starter.
Early lean: Rays, Over

Reds vs Cubs 9/10/20 (+110, TBD)
The Reds will take on the Cubs in Wrigley. There's no over/under line just yet because they'll have to look at the weather and wind for this one prior to giving out a line.

The Reds will pitch Sonny Gray, who has looked solid this season, except for one start. He's 5-2 in eight games with a 3.19 ERA and a 2.84 FIP. That FIP number is one of the best in baseball. He's getting high strikeouts but has a walk rate of 3.83 per nine innings. Gray is also limiting home runs.

Adbert Alzolay will make his third start of the season for the Cubs. He's an erratic pitcher with 12.46 strikeouts per nine innings and 7.27 walks per nine innings. If the Reds stay patient, they should be able to get to Alzolay, but he's also getting over 57 percent of ground balls.

This is a tight game, but I'd give the edge to the Reds, thinking Gray goes deeper in this game.

Key trends: Reds are 4-0 in their last 4 during game 3 of a series.
Early lean: Reds, Under

Dodgers vs Diamondbacks 9/10/20 (+170, 9.5 )
The Dodgers will take on the Diamondbacks in the final game before a new weekend series. Madison Bumgarner will take the hill for the D-Backs, and he's been bad.

Bumgarner is 0-4 on the season and has an 8.44 ERA along with a 9.05 FIP. Bumgarner is aging, injury prone, and getting hit hard. On the other hand, the Dodgers will pitch Dustin May who has an ERA of 2.88 but an FIP of 4.5. May isn't getting high strikeouts, but he's limiting walks and hard hit balls.

The Dodgers offense should be able to get to Bumgarner early and often.

Key trends: Dodgers are 8-1 in their last 9 games vs. a left-handed starter.
Early lean: Dodgers, Over