How to Use Bitcoin: A Sports Betting Introduction
by Chris Vasile - 1/15/2018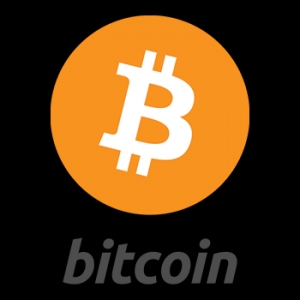 In case you haven't heard, there is a new cryptocurrency that has taken the world by storm and has created a buzz similar to the invention of the internet itself. This seemingly overnight rise to riches and foray into the mainstream media has left a cryptocurrency called Bitcoin (BTC) on the tips of everyone's tongue.
For those of you unfamiliar with who or what Bitcoin even is, let me give you a brief rundown of how it got to where it is today. Bitcoin (BTC) became relevant in January of 2009, when a person by the name of Satoshi Nakamoto (nobody knows who this person is) released the first Bitcoin client and "mined" 50 Bitcoins. Since then, the trajectory for this digital currency has been mostly up with the exception of a few hiccups.
If you enjoy the technical side of things, Bitcoin is run on something called the "Blockchain". This is a shared public ledger on which the entire network relies on. All Bitcoin (BTC) transactions are included on the "blockchain", and it helps calculate each user's spendable balance. Because Bitcoin was designed with a highly-sophisticated cryptography, the integrity and chronological order of transactions are of the utmost importance to keep Bitcoin's value soaring.
As you will see below, Bitcoin (BTC) started trading at $0.003 per Bitcoin in March of 2010. In May of 2010, a guy by the name of Laszlo Hanyecz made the first real-world Bitcoin transaction by buying two pizzas for 10,000 Bitcoin (BTC) - which is the equivalent of $7-million dollars today.
How to Set Up a Bitcoin Account
So now that you've gotten a little back story on the history of Bitcoin and what it actually is and represents, you need to know where to go to set up your very own Bitcoin (BTC) account. There are several different methods you can use to acquire Bitcoin (BTC), but for first-timers who are reading this article, the safest way would be to head over to Coinbase -- where close to 100,000 new accounts are set up daily -- enter in a valid email address and then follow the prompts. Coinbase is a U.S.-based company that specializes in buying and selling digital currency such as Bitcoin (BTC), Ethereum and Litecoin - the latter two haven't quite taken off yet or gotten the mainstream media attention like Bitcoin has. Once you have created an account you will then need to link your "Bitcoin Wallet" to your bank account or credit card (whichever method you choose) and then you can begin buying or selling digital currency.
The only downfall to this method is that Coinbase uses multiple identity verifications steps than can slow the process down. This is also done in order to please authorities since Bitcoin isn't regulated by any corporation or single person.
There is, however, a way to buy and sell Bitcoin (BTC) without jumping through the identity verification loops, but I only recommend this option for serious traders who have the smarts to know a good transaction from a bad one. LocalBitcoins is the name of one several sites that connect you to other Bitcoin buyers and sellers around the world. However, in order to successfully buy Bitcoin from this website, you must buy the entire Bitcoin quantity a seller is selling and you must use their preferred method of payment.
How to Use Bitcoin
Now that you know how to get an account set up and purchase Bitcoin (BTC), you need to figure out what you can do with it. And to figure out what you can do with it, you must need to first find out what a single Bitcoin is worth in today's market. As of writing this, a single Bitcoin (1.00 BTC) is valued at $14,100. Yes, you read that correct - fourteen-thousand dollars. That is an increase in value from this time last year of $13,083, which is an increase of 1,287%.
Unfortunately, getting your hand on a single or even multiple Bitcoins is nearly impossible/only for those with a very large bank account.
This is where Bitcoin (BTC) becomes a bit tricky and confusing, so pay close attention. Bitcoins are divided out to eight decimal places (0.00000001). This is called a "Satoshi" which is named after the apparent creator of this digital currency, Satoshi Nakamoto. Once again, nobody knows who this Nakamoto character is, but this name is synonymous with Bitcoin.
If you log into your Coinbase account and spend $100 USD on Bitcoin, you will be able to secure approximately 0.007200 of Bitcoin. That doesn't seem like much, but should the market value increase, your 0.007200 Satoshi will increase it's worth as well.
So now that we know how the value of Bitcoin (BTC) and what $100 USD is worth in the cryptocurrency world, we can decide what to do with it. For starters, you can invest your Bitcoin. There will only ever be 21-million Bitcoin (BTC) available in the world, so as the amount of available Bitcoin dwindles down, the value will increase. Simple supply and demand. If investing it isn't your thing, you can also use your Bitcoin (BTC) to buy things from merchants that accept Bitcoin such as Expedia and Amazon. And finally, since you've turned to Doc's Sports to help you understand Bitcoin, you can now make Bitcoin deposits at your favorite sportsbook.
Why Use Bitcoin?
And now the last and probably most important part of the article you will read - why should you use Bitcoin? Well for starters, Bitcoin (BTC) is a currency of the people. I say that in the sense that no I.D is required for transactions and you have access to your funds almost instantaneously. Most banks place a hold on deposited checks because they can't trust that the funds are readily available. With Bitcoin, once the transaction happens the maximum wait time for it to be processed is 10 minutes. With "zero-confirmation" transactions, the wait time is reduced to mere seconds. Using Bitcoin (BTC) also prevents you from being charged transaction fees like you would be if you used a debit or credit card as certain locations.
Bitcoin is also super safe to use. Nobody can steal your information like they can if you constantly enter in credit card information online while attempting to buy something or make a deposit into your sportsbook. Bitcoins (BTC) are run off of two things - a public key and a private key. A public key is your Bitcoin address; this is where your Bitcoin comes from and goes to. A private key is another step that gets sent with incoming and outgoing Bitcoin in order to safely transfer the Bitcoins. Unless you blatantly tell the world your private key information, your funds will never get stolen.
And lastly, using Bitcoin (BTC) offers up some value that can't be done with cash. Since we are in the sports betting business, you should head over here to see how useable Bitcoin really is. And it's not only Bitcoin (BTC) that is lucrative. There is an alternative Bitcoin currency called Bitcoin Cash (BCH) that is also very valuable. Bitcoin Cash (BCH) is a branch of Bitcoin that came to light before the chain split in August. If you owned Bitcoin before prior to August 1, 2017, for each Bitcoin (BTC) you held, you also owned the same amount of Bitcoin Cash (BCH). This means that if you had .6 of a Bitcoin, you have .6 of a Bitcoin Cash token. The current rate of Bitcoin Cash (BCH) is $2,764.84 per token.
If you are one of the lucky people who own (BCH), you can sign up for a Bovada account and accumulate up to $3,250 in bonuses by depositing with Bitcoin Cash (BCH).
Want free sports betting picks? Doc's Sports has you covered - get $60 worth of picks free from any of Doc's Sports expert handicappers. Click here for free picks (new clients only) .