Sports Betting Sites That Accept Bitcoin
by Chris Vasile - 1/15/2018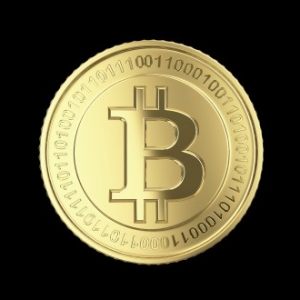 In an industry as big as the sports betting market, attracting new clientele is one of the most important aspects of how sportsbooks run their day-to-day business. Each sportsbook is generally run under the same set of guidelines. However, because they are each their own entity, they have the right to tweak any rules or stipulations in accordance to their fine print. For example, some books offer up " reduced juice " lines while some sports book offer up extended or over-the-top bonuses to attract new clients with "free money". The decision of where you invest your money is entirely up to you, and it is entirely based what you want to get out of your sportsbook.
However, there is one major aspect that has become relevant within the last few years that has forced every major sportsbook to adapt to the times. Most sportsbooks now offer up Bitcoin (BTC) deposit and withdrawal options for clients to use at their convenience. It is this willingness from sportsbooks to adapt that has made Bitcoin (BTC) as prevalent in the sports betting industry as it is on the stock market itself.
With the way Bitcoin (BTC) and Bitcoin Cash (BCH) is trending upwards, I feel like it's one of those hot commodities that is here to stay. It's much better for bettors (and sportsbooks) to get on board now to avoid being left behind and playing catch up.
Betting Sites That Accept Bitcoin
5Dimes - 5Dimes has always been known as the leader of the online sports betting world, so it's not surprising that they are one of the leaders in Bitcoin usage. 5Dimes clients have been able to make deposits using the Bitcoin (BTC) cryptocurrency since November 2014. 5Dimes offers clients a $10,000 Bitcoin (BTC) deposit limit, which is one of the highest limits in the industry. Bitcoin transactions are also free at 5Dimes but must be done between the hours of 9 a.m. and 11 p.m. Generally speaking, these transactions take up to 40 minutes to complete to ensure the integrity of each transaction.
Clients betting with 5Dimes still can't place wagers with Bitcoin (BTC), but I can all but guarantee that will be the next step. 5Dimes has also made depositing and withdrawing funds from your account through Bitcoin (BTC) the only fee-free two-way banking method available on the website.
5Dimes is also best known for it's "reduced juice" promotion that gives bettors a chance to bet into a better line than most sportsbooks. Because of this, they do not offer any match bonuses. However, as you will see here , the reduced juice betting option is a must-have if you are a serious sports bettor.
Bookmaker - Bookmaker has seen an overwhelming number of accounts ditch the norm and switch to Bitcoin. They estimate more than 90 percent of their clients are now depositing and withdrawing via Bitcoin (BTC), and with the way things are going that number is sure to grow.
Bookmaker offers a maximum deposit of $50,000 via Bitcoin, which trumps all books in terms of limit. They also offer up a maximum withdrawal of $25,000 per day, or five Bitcoin (BTC) payouts per week (seven days) up to $100,000. Once again, and I can't stress this enough, Bitcoin transactions are free of charge at Bookmaker, along with the other aforementioned books.
In terms of bonuses, Bookmaker offers Bitcoin depositors a 25 percent cash bonus (subject to 8x rollover) on all Bitcoin deposits up to $1,000 (min. $100).
Bovada - Bovada clients have been able to deposit and withdraw funds from their account using Bitcoin (BTC) since May of 2016. In both cases, there are no hidden transaction fees associated with depositing or withdrawing, which also makes Bitcoin the only fee-free two-way transaction method - similar to 5Dimes. Bovada also makes it super easy for clients to use the Bitcoin (BTC) method. To put it simply, it's a "wallet-to-wallet" process, which means you can obtain Bovada's Bitcoin (BTC) wallet address and then deposit by entering an alphanumeric string. If you are on a mobile device, it's as simple as scanning a QR code.
Perhaps the most important feature to the Bovada/Bodog Bitcoin option is the transaction time. As I mentioned above, 5Dimes generally takes up to 40 minutes in order to ensure the integrity of each transaction. Bovada has gone out of their way to pay (out of their own pockets) for Bitcoin miners to validate their transactions much more quickly than the competition. Each Bitcoin (BTC) transaction gives players their funds within two minutes.
Bovada offers a $9,000 maximum withdrawal limit and $5,000 deposit limit. Once again, I must reiterate, there are no transaction fees associated with making a deposit or withdrawal.
In terms of bonuses surrounding Bitcoin, Bovada is one of the best. First-time Bitcoin deposits are eligible for a "Bitcoin Welcome Bonus", which gives you a 100 percent match bonus on deposits up to $300.
MyBookie - MyBookie is another one of the trusted Doc's websites that accepts Bitcoin (BTC) as a form of deposit and withdrawal. MyBookie gives clients the chance to deposit a minimum of $25 and a maximum of $10,000. While these limits aren't exactly the best in the industry, they still give clients a chance to get their money in or out of their account without having to pay any transaction fees. I can't emphasis enough how important free transactions are over the long run.
If you are big into bonuses, this might be the website for you. As of right now, MyBookie is offering a promotion where the first five initial Bitcoin (BTC) deposits qualify for a 100 percent reload bonus. The only catch is that the deposit must be more than $100.
Get free picks from any Doc's Sports handicapper - there is no obligation for this offer and no credit card required. Just sign up for an account, and you can use the $60 in free picks for any Doc's Sports expert handicapper and any sport. Click here to get started now .