Bitcoin Sports Gambling History and Future
by Chris Vasile - 1/18/2018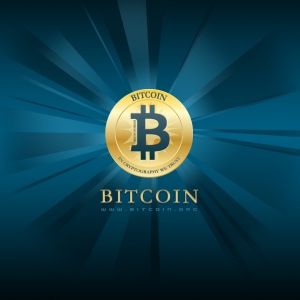 In 1785, The Continental Congress of the United States of America - which was then comprised of 13 colonies from Great Britain - authorized the issuance of a new currency called the U.S. Dollar. However, due to inflation and the subsequent collapse of the aforementioned Continental Congress, delegates from each of the 13 States were forced to include a "Gold and Silver" clause to the United States constitution, which prevented individual states from issuing their own bills of credit. Article one states that each state was prohibited to "make anything but Gold and Silver coin a tender in payment of debts". To this day, some still refer back to this clause and argue that federal paper bills are unconstitutional.
Shortly thereafter the Congress created the United States Mint, which was primarily tasked with producing and circulating coinage. The Mint had the authority to convert any precious metal into standard coinage for anyone's account without no seigniorage (tax) charge beyond refining costs.
Fast forward some 128 years later to 1913 and you get the introduction of the Federal Reserve Act, which was put in place to install one central bank and national banking system that could keep up with the changing financial needs of the country. A year later, the Federal Reserve board introduced a new currency called the Federal Reserve Note, which we know today as the $5, $10, $20, $50 and $100 bills.
Besides the quick history lesson of the U.S Dollar, you may be asking yourself why this matters and what relevance it has to Bitcoin (BTC). Well, just like the U.S. Dollar, Bitcoin (BTC) is slowly turning into something we can't ignore. If you simply flipped the backstories on these two types of currency, they would both make sense.
Bitcoins' Role in the Gambling World
In the ever-changing world we live in, Bitcoins' rise to relevance has become one of the most sensational stories worldwide over the last 12 months for a number of reasons. The first reason being how Bitcoin materialized. Bitcoin (BTC) is simply a product of someone's (Satoshi Nakamoto) imagination and desire to produce something (a currency) that isn't reliant on big corporations such as banks. Unlike the U.S. Dollar, Bitcoin has no regulators and has been given no mandate on how it can or cannot produce its currency - aside from the 21-million Bitcoin cap that is in place. The second reason why Bitcoin (BTC) has captivated the world is because nobody knows exactly how much it's worth or its value to everyday life. If you go on any business-related network or website that is dedicated to covering Bitcoin (BTC), you will hear five different people say or write five different things from "Bitcoin is the best invention ever" to "the Bitcoin bubble is going to burst" and everything in between. There is not a single soul out there that knows the true power of Bitcoin, other than what the market tells them. For the last 12 months, I have seen Bitcoins' value hover around $800 and then sky rocket to as high as $19,000 in the middle of December, only to see it back down around $14,000 as of writing this. If Bitcoin can consistently sustain a reasonable market value, the future of Bitcoin is going to be as bright as the future of the U.S. dollar was back in 1913. And lastly, and perhaps most importantly, Bitcoins' sensationalism has been a bi-product of what we can do with it.
Prior to the big boom in value late last year, nobody knew what to do with it. It was simply a stock to invest in and make a ton of money off of. If only this poor guy had a crystal ball and talked himself out of spending 10,000 BTC on two Papa John's Pizza in 2010, he would be a multi-millionaire today.
Since then, more and more companies and business have begun accepting payments in Bitcoin (BTC) as opposed to normal, regulated currency. Companies like Subway, Microsoft, Expedia, Intuit, Shopify and Amazon, have all adapted to the times and are profiting even more off of the Bitcoin wave. Even online sportsbooks have modernized themselves in such a way that they now appeal to not only the old-school bettors but the new digital wave of millennials looking to lay down a bet on their favorite team.
The willingness of sportsbooks to get in on the Bitcoin action speaks volumes to how they operate and why they are a multi-billion-dollar business. Online sportsbooks have been around for an extended period of time, but Bitcoin deposits and withdrawals are only as new as 2014. The fact that sportsbooks now promote Bitcoin as one of their main and best deposit/withdrawal options speaks volumes to how far Bitcoin (BTC) has come. Sportsbooks see Bitcoin as a way to reach a market that may not have been interested in (a) using (or even having) a credit card or (b) linking their bank accounts to a sports betting website. Bitcoin (BTC) is simply another depositing alternative that is available, which makes it hard for someone interested in betting on sports to say no to. Sportsbooks have also made Bitcoin (BTC) one of the easiest form of depositing and withdrawing, and if you add in the safety factor - you're not giving out your credit card information - it's almost a no-brainer when it comes to newbies looking to make a deposit.
Bitcoin's Future
I could sit here and write another 500 on words on where I think Bitcoin (BTC) is headed and the potential value it will hold at this time next year or in five years from now, but it would all just be a prediction. Back in 1914, nobody expected the introduction of the Federal Reserve Bill. However, if the time calls for it, actions must be taken in order to push forward the progress of a country, or in Bitcoins' case its relevance to the modern society we live in now. With the 21-million Bitcoin (BTC) cap firmly in place, it's hard to envision a complete renaissance once the cap is reached, but I can all but guarantee that something will be done in order to preserve Bitcoin's value within not only the digital currency world but as a legitimate currency that rivals the green pieces of paper every American works for. Bitcoin (BTC) is going to be around for a very long time, and it's up to us as the consumers and investors to protect it and embrace it for what it currently is - an unknown entity - to what it's likely to become - a modern currency embraced by all.
Doc's Sports is offering $60 worth of member's picks absolutely free - no obligation, no sales people - you don't even have to enter credit card information. You can use this $60 credit any way you please for any handicapper and any sport on Doc's Sports list of expert sports handicappers. Get $60 worth of premium members' picks free .