College Bowl Picks - College Football Bowl Game Predictions
by Max Powers - 12/24/2009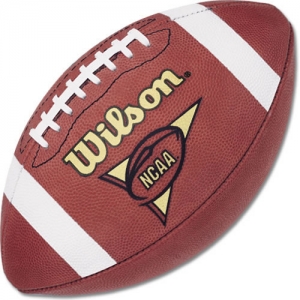 The snow is falling and the holidays have arrived. This is our favorite time of the year at Doc's Sports and we are expecting a monster 2009-10 college football bowl season. Hundreds of our members rely on our college bowl picks each year and we always do our best to produce winning bowl game predictions that our clients can profit from. The highlight is always our Magnificent 7 Bowl Package that features one 6-unit Bowl Game of the Year, three 5-unit selections, and three 4-unit selections. We have shown a profit with this package four out of the last five years and this is a must have package for anyone looking for insight into this college football bowl season.
The bowl season is a bit different then the regular season and Doc's Sports has been successful by adjusting their college football handicapping techniques. Most teams will have around a four-week layoff from the last week of the regular season to kickoff of their bowl game and, thus, positive momentum can be old news. Some things to watch for are teams that are coming off an emotional loss in the conference championship or rivalry game. An example of this would be last year when Alabama got beat by Florida in the SEC Championship Game and went on to lay an egg in the Sugar Bowl against a motivated Utah team. Utah does not play in a BCS Conference and they were determined in that game to prove that they belong, where as Alabama was just going through the motions. The Tide knew that even a win in the Sugar Bowl would not ease the pain from the loss to Florida that put an end to their national title hopes. One might think that would be the case this season with Florida playing Cincinnati in the Sugar Bowl but I do not believe that will be so. Cincinnati has numerous problems revolving around Coach Brian Kelly, as he left the team for Notre Dame. Interim Coach Jeff Quinn will take over at Buffalo, but will coach the Bearcats in this game. The Bearcats have since hired Butch Jones from Central Michigan and because of all these mess, I expect Florida to roll. They are coached by Urban Meyer, one of the best coaches in the land.
This brings us our next point when handicapping college bowl games and that is coaches. Doc's Sports always takes in to consideration the record that the coach has in bowl games when we make our college bowl picks. As I previously mentioned, teams have three to four weeks off before their bowl game and coaching plays a major role during this time. Some coaches know how to keep their team focused and hungry and come kickoff time, they are ready to go. One name that comes to mind is Barry Alvarez, who had an 8-3 record in bowl games while coaching at Wisconsin. He would always be a bowl game pick for Doc's Sports and more times then not, we grab the money backing his team.
The 2009 Bowl Season has begun and now is the time to jump on board with the Doc's Sports handicapping team. Each of our seven handicappers release college football bowl game picks and this is one of the best collection of handicappers in the country. Doc's Sports has collected with our Magnificent 7 package four of the last five years including going 6-1 with our bowl picks last year. Vegas Sports Informer releases college bowl picks on all 34 games and is the perfect handicapper for you if you like a lot of daily action. Let us do the homework for you so you can kick back and enjoy the holidays. Doc's has been in business since 1971. We are recognized as one of the leaders and most trusted names in college football bowl predictions. Click here to sign up for one of our bowl game picks packages or for more information call at (866) 238-6696.
For more information about our service click the following links:
Why Doc's Sports Handicapping Advice?
System for Betting Sports
Our Commitment to You - Click Here
A Message from the Boss - Click Here
---
Most Recent College Bowl Game Picks