2020 Alternate Super Bowl Lines can Maximize Betting Profits
by Trevor Whenham - 1/24/2020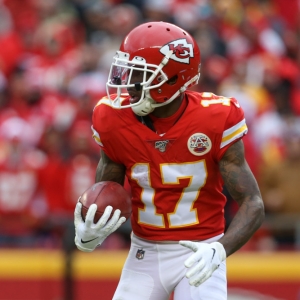 You don't have to be Sherlock Holmes to find a line for the Super Bowl these days . As betting becomes legal in more places, the mainstream media loosens up their attitudes, and the spread shows up in more and more places. But while the line can be available in so many places, smart bettors know that you don't have to settle for just one line. Alternate Super Bowl lines are simply adjusted lines for the game. Books offer a wide range of different point spreads, and they are priced accordingly. If you have a strong opinion about the outcome of the game, and the point spread doesn't reflect that strongly enough, the alternate lines might be the place to leverage that opinion into higher profits.
The regular point spread for this game opened with the Chiefs favored by a single point, and as I write this it has risen only slightly to 1.5 in most spots. A wide range of alternate lines have been posted, with numbers all the way from San Francisco -12.5 to Kansas City -14, with every half point from San Francisco -12.5 to -1, and Kansas City +14 to +3.5 available. If you give up 12.5 on the Niners it's +400, compared to -700 for Kansas City +12.5. And the Chiefs -14 is at +425 compared to the Niners +14 at -750. Between those two extremes are more reasonable numbers that might be a little more useful. San Francisco -3 (+120) could be useful, for example, or +3.5 (-175). And if you are a big believer in the Chiefs and the offensive run they are on, you might like -6.5 (+170) or even -9.5 (+250).
There are a few good reasons to consider betting alternate lines, and they could come into play in this game. Here we will offer some 49ers vs Chiefs betting tips . One good use of these lines is you don't feel like the underdog should be the underdog. And in a game this close, with a line this small, it would be easy to feel like the Niners aren't getting quite enough respect. If you still think it is going to be a close game, but you like the Niners better, you could get much better return on your investment without a ton more risk by betting San Francisco -1 (+105), or even -2.5 (+120).You might think that +120 may not feel much different than -110, but you'd certainly notice the difference when you were cashing your winning ticket.
Similarly, you can use alternate lines to double down on a positive opinion you have of a favorite. Let's say that you really like how Mahomes is running the offense right now, and you question whether the San Francisco secondary is deep enough to handle the number of different receivers who can be a threat here. And you also question whether the San Francisco offense is up to the challenge of keeping up in a shootout. If that's your mindset, then you probably don't expect it to be terribly close. So, you might be happy to give up 6.5 points, assuming the Chiefs will win by at least a touchdown - something the Chiefs did in 10 of the 15 complete games Mahomes played this year, including the last eight. That pays off at +170, which is much more attractive than -110, and if your opinion is strong then the extra risk involved is likely acceptable to you. Or, if you are really bullish on the Chiefs - and down on the Niners - you might look at the fact that they have won their last five games by 10 points or more, and bet Kansas City -9.5, which comes with a fat potential payoff of +250.
Want free NFL Super Bowl picks? Doc's has you covered. New clients can take advantage of this great offer of $60 in free Doc's Sports members' picks for any handicapper on Doc's Expert Handicapper list. Just check out these guys' pages and see what great work they have done making money for themselves and their clients over the years. Get $60 worth of premium members' picks free . Be sure to visit our popular NFL Picks page.
When you bet these alternate lines, though, there are a few things you need to be aware of. If you aren't, you can cost yourself money in a hurry. First, you need to make sure that these lines actually make sense. It might seem attractive to get a higher potential return, but they aren't always the best way to invest your money. A simple example right now is with the moneyline. To bet San Francisco -1 pays +105. But I have seen the moneyline at +107 - a slightly better payoff at slightly worse risk. That's a small example, but it shows that you need to be aware of where the numbers are and what they mean. Alternate lines can be very attractive, but they aren't always the most efficient way to bet.
It is also very important that you understand what the extra risks are in any alternate line bet you make. Only by doing that can you understand if there is value associated with the extra cost. In some cases, it might be, and in others it is probably not. For example, if you like the Chiefs, the difference between betting them at -1 or -15 on the point spread, or -2.5 on the line, isn't that significant - you aren't giving up a lot of likely outcomes to score a bit more potential return. By betting -3.5, though, you are giving up the chance of winning by a field goal, and that is the most common margin of victory in the league by a fairly significant amount. The extra return you can get probably isn't nearly as worthwhile.