2022 Chicago Cubs Predictions and Odds to Win the World Series
by Devon Rymarchuk - 4/1/2022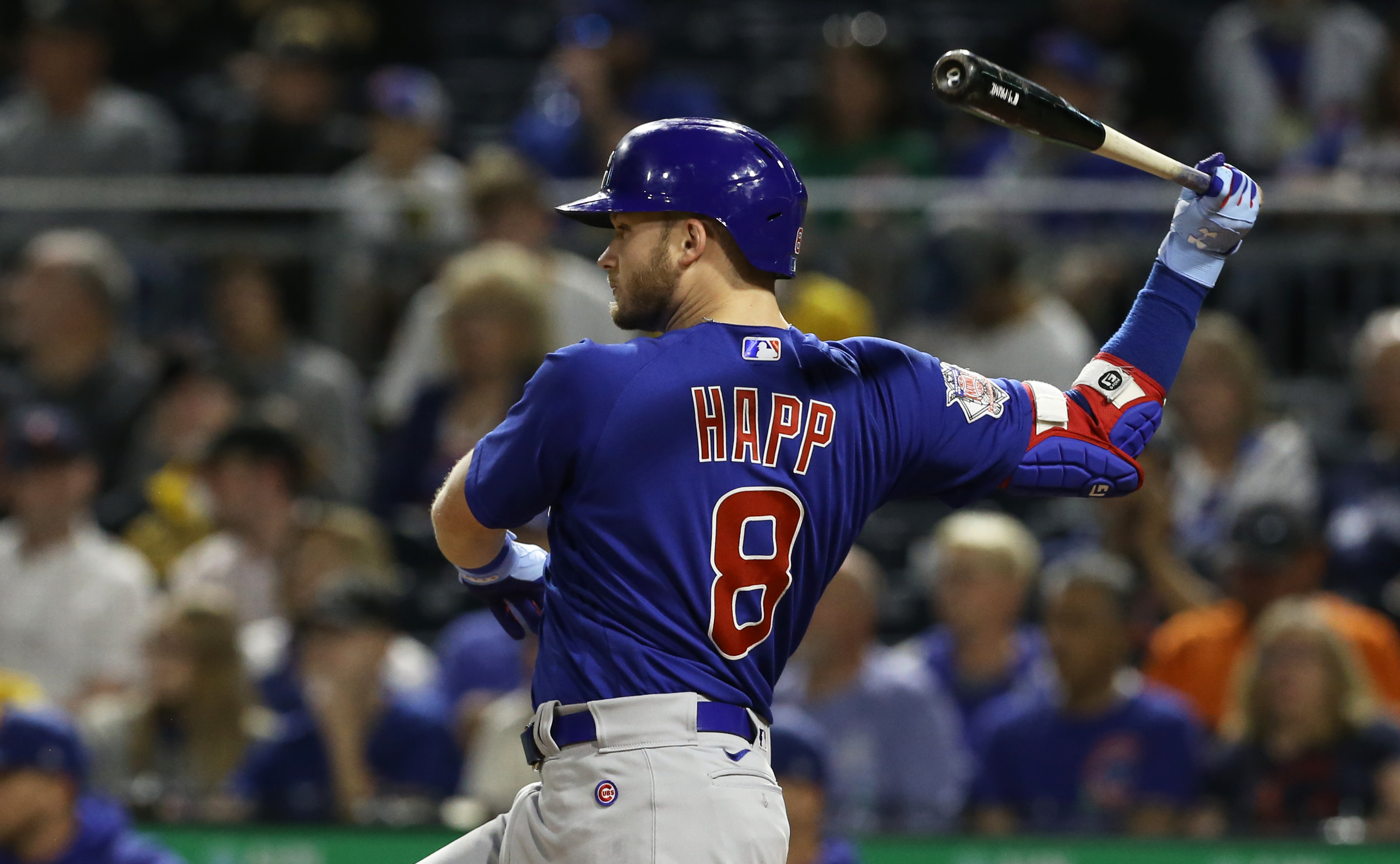 World Series Odds: +9000
NL Central Division Odds: +1000
Over/Under Win Total: 74.5
The Chicago Cubs shook things up this offseason and will have a lot of new faces come opening day. Last season for the Cubs consisted of terrific highs (1st place in the NL Central in late June) and the lowest of lows, placing fourth place in the NL Central with 91 loses, their worst finish since 2013. Of biggest concern was the Cubs inability to keep talent in Chicago. For a team with such history, an iconic ballpark, and overall attractive place to play baseball, the Cubs went 0 for 4 for retaining the rights to their big four free agents, which is unheard from a big market team like the Chicago Cubs. Kris Bryant, Anthony Rizzo, Javier Baez and Kyle Schwarber all parted ways with the Cubs, which left much of the media and fans very confused.
The Cubs took a valuable first step at the beginning of December when they signed Marcus Stroman to a three-year, $71 million deal. Getting Stroman helps the Cubs address one of their more glaring needs, which is starting pitching. Stroman is not going to save a franchise or catapult a team into the playoffs, and I would not even consider Stroman an ace quality pitcher. However, for a team as desperate as Chicago, he is a huge help. The Cubs were also able to land Japanese star Seiya Suzuki this offseason, which will be a huge boost for the current Chicago Cubs and the future of the organization. Ultimately, I see a lot of question marks around much of the Cubs roster but am optimistic about their future. Let's see how their roster shakes down.
Doc's Sports offers MLB picks for every game on our baseball predictions page.
Projected lineup
1. Rafael Ortega, CF
2. Frank Schwindel, 1B
3. Willson Contreras, C
4. Seiya Suzuki, RF
5. Patrick Wisdom, DH
6. Ian Happ, LF
7. Nick Madrigal, 2B
8. Andrelton Simmons, SS
9. Jonathan Villar, 3B
One of the last standing members of the Cubs Championship team in 2016, Ian Happ is only at the ripe age of 27 and has room of improvement left in his game. In the past, Happ has shown signs of All Star caliber play. With a new wave of Cubbies coming to Chicago, Happ playing like an All Star will be a key boost the Cubs starting lineup needs.
The Cubs were able to add highly touted Japanese star Seiya Suzuki, who fits the mold of the ""The Next Great Cubs Team," in Chicago. The 27-year-old Suzuki was a five-time All-Star and Gold Glove winner over nine seasons with the Hiroshima Toyo Carp in Nippon Professional Baseball. He batted .317 with 38 home runs and 88 RBIs in 132 games last season and had nearly as many walks (87) as strikeouts (88). He is a career .315 hitter with 182 homers and 562 RBIs for Hiroshima.
Frank Schwindel got into his groove late in 2021 with a .342 batting average, 13 home runs, and 19 doubles across just 222 at-bats. The 29-year-old finished No. 6 in National League Rookie of the Year voting. His success at the top of the order will be Crucial for the Cubs in 2022.
Projected rotation
1. RHP Kyle Hendricks
2. RHP Marcus Stroman
3. LHP Wade Miley
4. RHP Alec Mills
5. LHP Drew Smyly
After Stroman and Hendricks, the drop off is significant. The Cubs will need the depth of their rotation to step up in a big way and hope for either a prospect or someone in the 3-5 position of the rotation to make a big impact. Drew Smyly comes to the team with World Series experience. Smyly won the World Series with the Atlanta Braves last season but chose to join the Cubs in the offseason. He had a 4.48 ERA over 29 appearances (23 starts) and went 11-4 in the win-loss column. Marcus Stroman signed a 3-year, $71 million deal just before the lockout and brings instant pedigree as one of the top starting pitchers on the free agent market. He was 10-13 with a 3.02 ERA and 1.15 WHIP last season with the Mets, leading the league with 33 starts.
Hendricks has taken the ball from manager David Ross for each of the Cubs last two Opening Days, both coming at Wrigley Field. The Cubs have not yet committed to Hendricks starting Opening Day and will instead make the official announcement closer to April 7. The 32-year-old posted the highest ERA of his career in 2021 —4.77 over 32 starts. That came after he threw for an impressive 2.88 ERA and 0.99 WHIP in 12 starts during 2020. Hendricks got off to a slow start last year with a 7.54 ERA in April. But he did become somebody his team could rely on for most of the summer, going 12-1 with a 2.89 ERA from May 1 through the end of July. That included a stretch where he notched a quality start in 13 of 15 outings. He did not finish the season the way he wanted (7.39 ERA in August-September), but it was also a unique situation after the drastic trade deadline shakeup.
Projected bullpen
Closer: RHP Rowan Wick
Setup: RHP David Robertson, RHP Mychal Givens, RHP Chris Martin
Middle: RHP Jesse Chavez, RHP Scott Effross, RHP Manny Rodríguez
Long: RHP Keegan Thompson, RHP Justin Steele, LHP Daniel Norris
The Cubs will be battling it out with the Cincinnati Reds for third place in the division and a potential wild card spot in the NL. If Chicago is able to reach the 83- or 84-win marker that the Reds did in the division last year (3rd place), they may have playoff hopes. Chicago is only projected to have 74 wins this year, so playoffs appear to be a longshot. With the "Next Great Cubs Team" motto flying around the Cubs franchise from GM Jed Hoyer, their precedent on winning right now seems not as important as building a strong prospect pool and developing talent in the organization. I would take the Cubs not to make the playoffs at -700 and make major deadline moves that could see the roster build for the future. I will take the under for wins this season at U/O 74.5.
Get MLB picks on every single game, or if you want our very best bet premium picks by the experts, sign up for your free $60 account with a guarantee.