2022 Chicago White Sox Predictions and Odds to Win the World Series
by Sean Barnard - 3/31/2022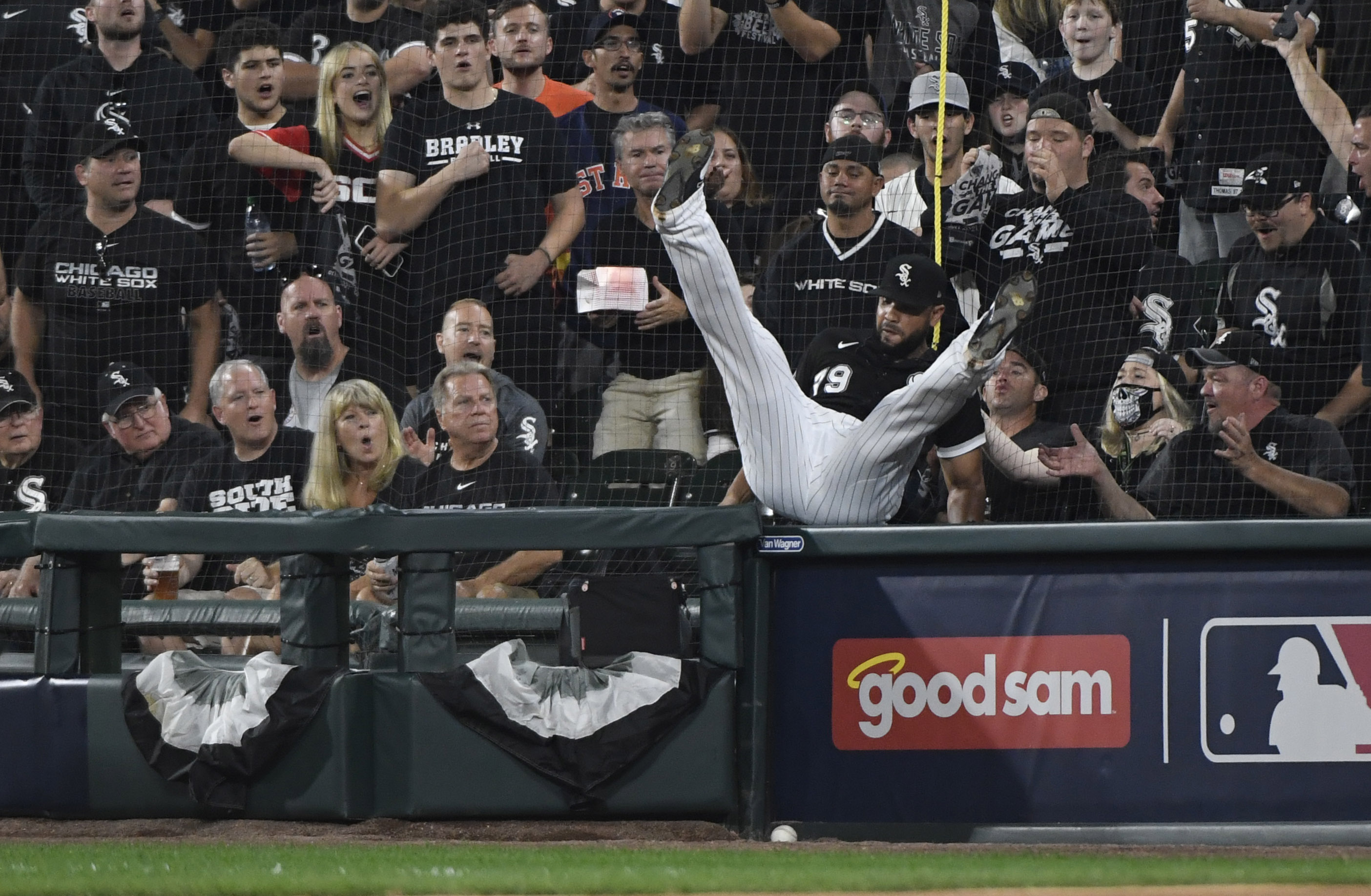 The Chicago White Sox are beginning to build some momentum as a franchise as they won the AL Central last season for the first time since 2008. They finished last season with a record of 93-69 but lost in the ALDS to the Houston Astros. This was a disappointing result for a team that has been built as a contender, but this could all change this year.
Doc's Sports offers MLB picks for every game on our baseball predictions page.
Notable Additions:
The biggest upgrade of the offseason comes at second base, which was the weak point of the team last season. Josh Harrison has been brought in to change this, but he also possesses the ability to play every position, except for first place or catcher.
The Sox also attempted to beef up the bullpen by adding arms like Reynaldo Lopez, Jason Billous, Kyle Crick, Jose Ruiz, Joe Kelly, and Vince Velasquez. The prize of the bunch is Kendall Graveman, who played a major part in the Astros victory over the White Sox in last year's playoffs. Graveman was given a three-year deal worth $24 million and is expected to be a valuable part of the bullpen.
Notable Subtractions:
Carlos Rodon signed a two-year deal with the Giants in free agency, which is a big hit to the White Sox as he was an All-Star and finished fifth in AL Cy Young voting last season. They also declined the $6 million club option on Cesar Hernandez to allow him to become a free agent. The Gold Glove infielder agreed to a deal with the Washington Nationals. The core of this White Sox team is still intact. However, the time may begin to tick if there is no success soon.
Projected Lineup:
Tim Anderson (SS)
Luis Robert (CF)
Jose Abreu (1B)
Yoan Moncada (3B)
Eloy Jimenez (LF)
Yasmani Grandal (C)
Gavin Sheets (DH)
Josh Harrison (2B)
Leury Garcia (RF)
Projected Pitching Rotation:
Lance Lynn (RHP)
Lucas Giolito (RHP)
Dylan Cease (RHP)
Dallas Keuchel (LHP)
Michael Kopech (RHP)
The biggest question mark in the rotation is Michael Kopech, who has had a turbulent start to his MLB career. After being regarded as a top prospect for quite some time, Kopech tore his UCL just four starts into his MLB career and underwent Tommy John surgery in 2018. The righty has pitched a total of just 69 1/3 innings since this time, and this will be his first time pitching as a starter since before the injury. There is still a huge upside for the young pitcher, but he is far from a certainty heading into this season.
Betting Odds to Watch:
This roster battled injuries last season, including Eloy Jimenez playing only 55 games, Luis Robert playing just 68 games, and Yasmani Grandal being active for 93 games. Jose Abreu, Tim Anderson, and Nick Madrigal all had notable injuries during the season as well. The bottom line is the White Sox were never able to find consistency in their lineup.
The time for rebuilding is over as this White Sox team is built to compete. They will be aiming for much more than a first-round exit this year. The last time Chicago won a playoff series was in 2005 when they won the World Series. The buy-in to adding offensive firepower has been a welcomed change in the Chicago organization, and this should be the year to capitalize on this.
Their win-now timetable is reflected in their odds, as the White Sox are -195 to win the AL Central and -390 to make the playoffs. Chicago has the 7th shortest World Series odds at +1200. And while they should be expected to take an additional leap forward, this seems like a stretch. The over/under for season wins is set at 91.5, which appears a much safer bet. The Sox were able to hit over on this total last season even with all the injury concerns. And if they can stay healthier this season, this number should be well attainable for the team.
There also are some enticing player props to watch on the White Sox. Tim Anderson is the MLB favorite to lead the league in hits at +1000 odds. Starting pitcher Lucas Giolito has the 9th best odds to lead the league in strikeouts at +1400, and Jose Abreu has the 17th best odds to be the Home Run Leader (+3000) and 12th best odds to lead the league in RBIs (+2000). Expect the offensive firepower to pick up as it was expected to, and it is likely worth placing a future on Abreu to lead the league in RBIs as he finished second last season with 117 -- there is great value in that line.
Get MLB picks on every single game, or if you want our very best bet premium picks by the experts, sign up for your free $60 account with a guarantee.