2023 March Madness Bracket Predictions: Midwest Region
by Robert Ferringo - 3/15/2023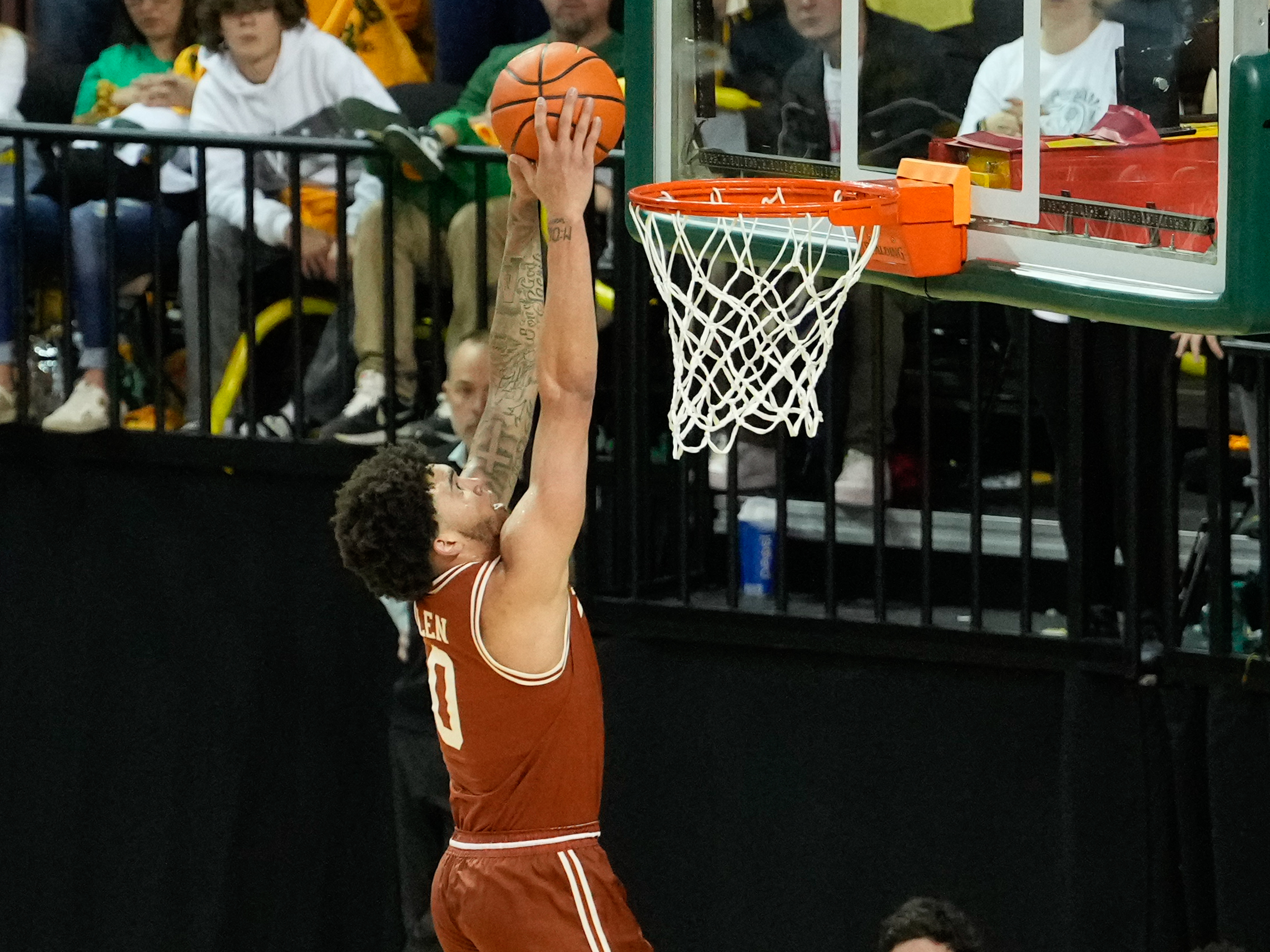 I think that the East Region is the most unpredictable bracket in the NCAA tournament this year. There are a lot of big-name programs that are just begging to break hearts and get laughed out of The Dance with ignominious exits.
The Midwest Region isn't far behind, though, if you are looking for a section of the bracket that is likely to unleash the insanity into this March Madness tournament.
While the East is a jumble of teams that aren't as good as people think they are, the Midwest is kind of the opposite. The Midwest is absolutely loaded with quality teams, and I think that 15 of the 16 squads (sorry, Northern Kentucky) have a legitimate chance of winning their opening round game.
Not only does this bracket have two of the favorites to win the National Championship, Houston and Texas, but it also has six of the most dangerous double-digit seeds in the entire field. Throw in some fearless fighters like Auburn, Miami, Iowa State and Texas A&M, and there are a whole bunch of realistic permutations of how this region could shake out.
Doc's Sports offers college basketball expert picks for every game on our NCAA basketball predictions page.
Here are Doc's Sports March Madness bracket predictions for the Midwest Region:
No. 1 Seed: Houston Cougars (+160 to win Midwest Region)
No team in the country has won more over the last five years than the Cougars, who are 147-25 straight up since the start of the 2018-2019 campaign. Houston made the Final Four in 2021 and the Elite Eight last season. Now they are looking to take the next step and cut down the nets for Kelvin Sampson. The fact that this year's Final Four will be held in Houston is extra motivation for the Cougars. This group doesn't just beat teams, they destroy them. Their average margin of victory this year is 20 points per game. And the Cougars maul opponents with a defense ranked No. 2 in the nation in points allowed, field goal defense and 3-point defense. They are a Top 20 rebounding team, and they have one of the best backcourts in the country. So yeah, they are legit.
Houston NCAA Tournament Predictions: The most important storyline for this team right now concerns leading scorer and first team All-American Marcus Sasser. Sasser was hurt and didn't play in the AAC Championship Game last Sunday, a game the Cougars lost to Memphis. If Sasser can go and is 100 percent, then Houston is a force to be reckoned with. But without him this team is vulnerable. And its lack of experience in close games may come back to bite this group.
No. 2 Seed: Texas Longhorns (+225)
Rodney Terry started this season as a Longhorns assistant. But when head coach Chris Beard was fired earlier this season for off-court transgressions involving domestic assault, Terry was thrust into the head role. He has been fantastic, leading the Longhorns to the Big 12 Championship last week thanks to a 76-56 rout of rival Kansas in the title game. Terry has calmly guided one of the most experienced rosters in college hoops, with six guys on the roster age 23 or older. Texas is not a great shooting team. Their tremendous four-man backcourt has no problem getting to the basket, though, and this group has been battle-hardened by playing in the best conference in the country.
Texas NCAA Tournament Predictions: Super senior Timmy Allen was injured last weekend but appears to be good to go for the Longhorns in the tournament. Texas is going to need all hands on deck, because the roster isn't bursting with NBA-caliber talent. This team is playing its best basketball at the right time, and Terry has always been a guy to surpass expectations.
No. 3 Seed: Xavier Musketeers (+900)
Sean Miller picked right up where he left off during his first stint with the X-Men, leading the Musketeers to a second-place finish in the Big East and earning a slot in the league championship game. The Musketeers are all heart. Colby Jones, Jack Nunge and Adam Kunkel are fighters. And they also have a legit go-to guy in Souley Boum. The problem is that Xavier lost its best player, Zach Freemantle, to injury about a month ago. They've won eight of 12 games without him, but there is no way that this team can make a deep run without a guy that averaged 15.2 points and 8.1 rebounds during the regular season.
Xavier NCAA Tournament Predictions: It is a damn shame that Freemantle went down, because this team would've been a nightmare matchup in the tournament. They still have some dudes – especially Boum and Jones – and Miller is as savvy as they come. Xavier will be a tough out, but their ceiling is lower than it would've been.
No. 4 Seed: Indiana Hoosiers (+1400)
The Hoosiers boast one of the best players in the country in future pro Trayce Jackson-Davis and one of the top freshmen in the land in Jalen Hood-Schifino. Mix in some solid role players like Miller Kopp and Race Thompson, and you have the foundation of a roster that swept Purdue in the regular season and hasn't lost to a team outside of the Top 50. Indiana has overcome injury issues, particularly to Xavier Johnson, and Mike Woodson has fashioned a team that is in the Top 50 in field goal defense.
Indiana NCAA Tournament Predictions: Indiana is only a four-point favorite over No. 13 Kent State. No. 4 seeds favored by four or fewer points against No. 13 seeds are 1-3 outright since 2000. The Hoosiers are totally reliant on Jackson-Davis and Hood-Schifino. And if either has foul issues, this team is in trouble. These guys also weren't great away from home this season, and I think the best they can hope for is a trip to the Sweet 16.
No. 5 Seed: Miami Hurricanes (+350)
Last year, the 10th-seeded Hurricanes made an inspired run to the Elite Eight, falling to the eventual National Champion Jayhawks. Two starters, Isiah Wong and Jordan Miller, are back from that squad, which replenished its roster with critical transfers Nijel Pack and Norchad Omier. The result was the ACC regular season champions and a team with the experience and guard talent to run with anyone in the field.
Miami Tournament Predictions: Omier's status is the big issue for this group heading into the tournament. He sprained his ankle last week against Duke and played just one minute in Miami's loss to the Blue Devils. Pack was also a little gimpy down the stretch. The ACC was a mess this season, so the Hurricanes (and Blue Devils) may not be getting the respect they deserve. If Pack and Omier are 100 percent, this team could definitely make another run.
No. 6 Seed: Iowa State Cyclones (+1200)
It was a tale of two seasons for the Cyclones. They started the year 13-2 and were one of the nation's surprise teams. Then the wheels came off, and the Cyclones finished the regular season 6-11, beating just three teams since Jan. 25. Senior starter Caleb Grill quit the team in February, and right now it is tough to know what to expect from this group. Seven of their top eight players are seniors, including Jaren Holmes, Gabe Kalscheur and Osun Osunniyi. You would think this team would fight tooth and nail to extend their careers, but the arrow is pointing down with this group.
Iowa State Tournament Predictions: Your guess is as good as mine as to which Cyclones team is going to show up. These guys blew out Kansas and Texas but also got run out of the building by Missouri and Oklahoma. They will have to face Pittsburgh, a team that already has a win under its belt, and teams that have won games in the First Four have won another game in nine of the last 11 years. Iowa State could become the next victim.
Best first-round match up: No. 8 Iowa vs. No. 9 Auburn
These are two very flawed but very talented teams. Iowa can pump in points with slick wing Kris Murray averaging over 20 points per game for the nation's No. 20 scoring squad. Iowa plays zero defense, though, and they are No. 349 in the land in field goal defense. Auburn is pretty much the opposite. They are a Top 25 defensive team (No. 6 in 3-point defense) that absolutely can't shoot from the outside. Pick your poison in this one: elite offense or elite defense.
Best potential second-round matchup: No. 2 Texas vs. No. 7 Texas A&M
If Texas A&M can take out an exhausted Penn State team in the opening round, then the Aggies will likely have a monster game with in-state rival Texas. That game would be A&M's de facto national title game, since knocking the Longhorns out would make their year. There was all kinds of bad blood between these schools after A&M ditched the Big 12 for the SEC. Now Texas is following them to the Southeastern. These two teams have only played each other twice in the last decade, and there will be a lot of emotion in the building if they lock horns again.
Upset Alert (first round): No. 2 Texas vs. No. 15 Colgate
This is actually the third straight year that Colgate has been in The Big Dance. Two years ago, they lost by 17 to Arkansas, but were tied in that game with eight minutes to play before running out of gas. Last year they held a 52-50 lead with just over eight minutes to play against Wisconsin before losing by seven points. Over the last five years, the Patriot rep has lost by an average of just 8.4 points per game, and that includes that 17-point beating in 2021. This Colgate team is experienced and has a bunch of guys that can score. If Texas has a letdown after their Big 12 Championship, they could find themselves in a dogfight.
Upset Alert (second round): Everyone
Look man, I think that some crazy stuff is going to happen in this bracket. And I think that we could see two double-digit seeds in the Sweet 16 out of this region alone. Teams from major conferences that win their First Four games tend to go on runs, meaning Pitt could bust open this bracket. Someone like Colgate or Kennesaw State could surprise some people. And the top seeds, Houston and Texas, will have their hands full in the second round against whomever they face out of the Iowa-Auburn and A&M-Penn State winners. I'm telling you: things are going to get wacky in the Midwest.
Dark Horse team: No. 7 Texas A&M
I have been down on this Aggies team all season long. And when they started the year 6-5, with a bunch of feeble efforts, I looked like I was dead on about them. Then Buzz Williams worked his magic, and the Aggies are now on a 19-4 run. This team defends, plays hard, and has veteran guards that can make shots. The other half of that bracket is shaky as hell. Therefore, if A&M can hold off Penn State and upset UT, they have a manageable path to the Elite Eight.
Team That Makes Me Nervous: No. 2 Texas
The last time Texas made the Sweet 16, George W. Bush was in office. Yeah, it's been a minute. They've lost their opening round game in four of their last six tournament appearances and have played only two games twice in the past decade. On one hand, you can't fault the kids playing on the team now for the failures of guys 10 years ago. On the other hand, the Longhorns are consistent underachievers in The Big Dance, and they are always overvalued this time of the year. Is this team a true Final Four contender, or did they peak last weekend with their conference tourney championship?
2023 Midwest Region Predictions: Chaos. I predict chaos in this region. I think there will be one or two double-digit seeds that make the Sweet 16, and I can see a completely random team get hot and play its way to the Elite Eight, similar to what Miami did last year. The region comes down to Marcus Sasser, though. If he is healthy, then this bracket is Houston's to win. If he can't go, then an already shaky region will be completely wide open.
Robert Ferringo is a member of the Basketball Writer's Association of America and a professional sports handicapper for Doc's Sports. He is considered one of the best college basketball handicappers in the country and has posted 12 of 15 winning seasons. He is looking for a monster March run and you can sign up for his college basketball picks and get more information here.
Get college basketball picks on every single game, or if you want our very best bet premium picks by the experts, sign up for your free $60 account with a guarantee.