2021 Minnesota Twins Predictions and Odds to Win the World Series
by Chris Vasile - 3/31/2021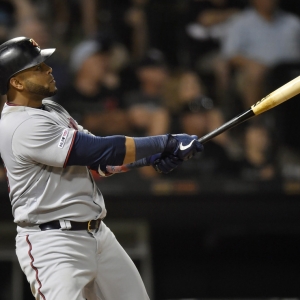 Since 1987, the Minnesota Twins franchise has two World Series titles to their name. They won it all in 1987 when they finished first in the AL West and beat the Tigers and Cardinals and then again in 1991 when they finished first in the AL West and beat the Blue Jays and Braves. However, since 1992, the results have been poor. Sure, they've won the AL Central eight times. However, in nine playoff appearances, they've only managed to win one series – a 2002 ALDS against the Athletics.
Doc's Sports offers free MLB picks for every game on our baseball predictions page.
Last season, the Twins finished the COVID shortened season with a record of 36-24, which was good enough for another division title. However, they went on to get swept by the Astros in the ALWC. The year prior, they won 101 games but got swept in the ALDS by the Yankees. Regular-season success is something the Twins have enjoyed, but is this the year they take it a step further and go on a deep playoff run? Only time will tell.
The Twins will open the regular season on April 1 with a six-game road trip that will see them visit American Family Field to take on the Brewers for three and then to Comerica Park for three against the Tigers. From there, the Twins return home and welcome the Mariners for three and the Red Sox for four. The Twins come into this season as possible World Series contenders as they check in at +2000. They are +750 to win the AL Pennant and +145 to win the AL Central. Their win total has been set at 88.5.
Twins 2021 Projected Lineup
One quick look at the Twins batting order and you'll quickly see why they are projected to make the postseason and quite possibly make some noise once they are there. Their projected lineup for opening day looks like this:
Max Kepler
Josh Donaldson
Nelson Cruz
Jorge Polanco
Miguel Sano
Byron Buxton
Andrelton Simmons
Jake Cave
Ryan Jeffers
Did someone say power? Because this Twins roster has an abundance of it, and it wouldn't shock me to see them lead the Majors in total homeruns or runs scored this season. Atop the lineup, you have guys like Kepler, Donaldson and Cruz, who are solid everyday players with tons of power. The trio combined to hit 31 homeruns last season, and the projections are scarier this year. Cruz is projected for 35 longballs, with Donaldson (29), and Kepler (30) right behind him. The Average and slugging percentage are also supposed to be solid, which is why I love this Twins lineup. If you go further down the lineup, Polanco will be looking for a bounce-back type season as he managed just four homeruns and four stolen bases last season. He did hit .258, which is OK, but he'll need to improve on that to keep the lineup fluid. The projections have him at 15 homeruns and eight stolen bases with a batting average of .274.
Behind him, not many teams can say they have No. 5 and No. 6 hitters that are projected to hit a combined 72 homeruns and steal 23 bases. Sano is a beast when it comes to power hitting, and he's slated for 42 of the 72 longballs. Buxton is slated for 30, and his speed on the bases will give opposing pitchers nightmares.
Twins 2021 Projected Rotation & Closer
The Twins pitching staff will be the biggest question mark for this season. They are trotting out three guys they had last season on the roster, with two new additions looking to help bolster the rotation.
Kenta Maeda is the undoubted 'ace' of the staff, and he pitched to a 6-1 record in 11 starts, with a 2.70 ERA. It'll be up to him to continue the winning streaks or stop the bleeding should it come to that.
Beyond him, Jose Berrios, Michael Pineda, J.A. Happ and Matt Shoemaker are all pitchers looking to build off excellent seasons last year. Three of these four pitchers had a sub-4.00 ERA, with Shoemaker coming in a touch over at 4.71. Happ and Shoemaker are the newest additions from the New York Yankees and Toronto Blue Jays, respectively, and the Twins are relying on them to add quality pitching and experience at the backend of the rotation.
As for the bullpen, there are a few new faces this season, but they are still one of the weaker links on the team. Newly acquired Alex Colome is expected to do the closing this year, and the projections see him saving around 20 games.
Twins 2021 Predictions
FanGraphs projects the Twins to finish with a record of 87-75, which would be enough for them to claim another division banner and make the postseason. I personally love the Twins lineup from one through nine. And as I mentioned, they have the ability to lead the Majors in most offensive categories. The division is bad outside of the White Sox, and so I'd bank on them going over their win total for this season.
Get free MLB picks on every single game, or if you want our very best bet premium picks by the experts, sign up for your free $60 account with a guarantee.