MLB Betting Strategies
by Matt Severance - 7/31/2009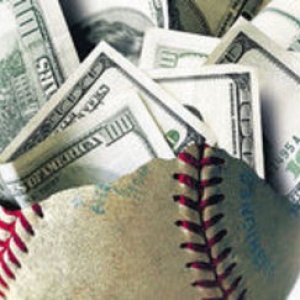 Some would argue that betting on baseball is much more difficult than other sports. It's never quite as simple as taking or giving the points in most people's minds, although you can always take the run line if you want simplicity. And really the money line also is simply betting on the favorite and the over/under is no different than in any other sport.
If you check on Sportsbook, you will see that baseball comes in way behind pro and college football and pro and college basketball in terms of betting action. I agree it's not quite as cut and dried as the other sports.But you need to cure that betting fix during those summer months when your only option among the Big 4 sports is baseball. So hopefully a few basic MLB betting strategies from Doc's can turn you into a winner.
First off, every baseball line is predicated mainly on the starting pitcher. It doesn't matter if the Kansas City Royals have won nine games in a row and are at home, if the Royals are facing, say, Toronto's Roy Halladay, they are going to be underdogs. Always check the pitchers' performance in the past three games. I would argue how a guy did against a team in past years is irrelevant with all the year-to-year turnover, although Halladay, for example, has owned the Red Sox and Yankees in his career.
Home-field advantage also means much less in baseball. Sure, the home team gets to bat last, but on average the home team wins about 54 percent of the time in Major League Baseball, a far cry from the averages in the NFL, NBA and NHL. And as a series progresses that home-field winning percentage tends to go down a bit. Shoot, look at the Philadelphia Phillies in the early part of 2009: They were 31-16 on the road and just 27-25 at home and that home record was below .500 much of the year.
Another strategy I like is to take is the 'under' and the home team on getaway days. Getaway days are the final game of a series, usually on a Thursday or Sundy afternoon. This means the visiting team (and certainly sometimes the home team) have to head out of town following the game, which is scheduled early to allow for travel. More times than not, you will see a more patchwork lineup in getaway games because it's so early after a Wednesday night game and managers want to give their stars a break. In addition, players seem to be a little less focused in these games. For what it's worth, White Sox pitcher Mark Buerhle's 2009 perfect game came in a getaway game.
Speaking of travel, it's always best to bet on a home team that played at home the night before (or was off) against a team that had to travel following a game the night before. That's just common sense that the home team got to sleep in their own beds while the visitors had the travails that come with travel.
Another positive trend is the revenge system. That is wagering on a home team that was beaten by three or more runs in the previous game against the same opponent. More often than not, you will see that home game come out riled up the following night (or day). But then that same home team might exert so much energy in Game 2 of a series, for example, that it won't have much left for Game 3. Need an example: The Tampa Bay Rays were beaten 11-2 at home in Game 1 against the Yankees. The Rays countered with a spirited 6-2 win in Game 2, only to fall by the same score on Wednesday when frustrations began to show. Obviously the starting pitchers play a huge role in revenge games but it's a trend worth keeping an eye on.
When it comes to the dog days of September, that's when you really want to hammer on the playoff contending teams against those out of contention. Usually the out-of-contention clubs are playing young kids and looking ahead to next year, while the contenders are still giving it all they have to earn a postseason spot. This is the one time of the year to really jump on MLB favorites.
Lastly, always consider the ballpark and the weather when betting on baseball totals. The new Yankee Stadium is definitely an over park, and you probably won't see a total below 10 there the rest of the year. Wrigley Field is usually an over park, but often the wind can be blowing in there, keeping the scores low. Also check to see if a team's closer has pitched in consecutive games before betting on an outcome. Usually a manager will limit a closer to three consecutive outings before turning to someone less reliable.
Happy betting.