Betting on MLB Overnight Lines
by Aaron Smith - 5/19/2010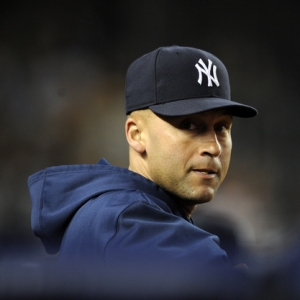 Becoming a successful sports bettor is largely about doing your homework and knowing every key factor that could influence the wager you are making. There is always an edge to be gained, and if you wish to stay ahead of the pack; you need to capitalize on every opportunity given to you. The opportunity to bet on overnight lines from some of the best sportsbooks in the industry is crucial to betting on every sport, but it is particularly useful when betting on baseball.
There are many variables to betting on baseball, but the large majority of these variables are available to a bettor well ahead of game time. Starting pitchers are generally listed for several days ahead of time, so that won't be a problem. Weather forecasts specific to a certain ballpark are available through multiple sources at least a full day ahead of the game. Umpires work in a rotation where the first base umpire becomes the home plate umpire and home plate moves to third. Umpire information is available the day before the game, except when it is the start of a new series. As you can see, there really is an opportunity to handicap the game early on because of the vast amount of information accessible in advance. Baseball handicapping really is like many other things in life; there is absolutely no benefit to procrastinating.
Overnight MLB lines often offer the ability to capitalize on softer lines that a solid baseball handicapper can spot quickly. Compare this to the stock market, where investors often drool over the opportunity to jump into an Initial Public Offering before the average market participant. The difference here is that in this case, so long as you are using the correct books, overnight lines are always available to you. Using overnight lines, you are afforded the chance to get first dibs at what you perceive to be a solid value play.
As the day goes along, sharp bettors will pound the line and a play that was a solid value the night before is now a stretch. Looking for soft lines, right before the start of a professional baseball game, is often like looking for a needle in a haystack; your chances aren't good! The good news is because the average sports bettor doesn't understand the benefit in betting on overnight MLB lines, this is a great way to stay ahead of the oddsmakers and the books.
Do understand that it's always wise to make your wager on listed pitchers, so if one of the pitchers doesn't go, your bet will be voided. The tendency among the betting public is to assume it is wise to wait until the lineup cards are released to bet on a particular game, but by then the value is often gone. I challenge you to closely track some overnight lines in the coming days, and see the amazing amount of price change that occurs in the line. It's common to see a team at -115 on an overnight line, but be -150 by the time the game starts. Those who understand betting baseball know that laying a lot of juice is a dangerous proposition, which is exactly why values need to be spotted early.
Finding a sportsbook that offers solid overnight lines and betting options is a large part of the process of staying ahead of the pack. The list of recommended sportsbooks on the left sidebar of the Doc's Sports homepage is a great place to start. 5Dimes is an overnight baseball bettor's dream, offering nickel lines on the money line through 8 a.m. EST, and dime lines on total and run lines. Bookmaker, BetUS, and Sportsbook.com are also solid places to look for overnight baseball lines.
I encourage all sports bettors to start doing your homework earlier, and allow yourself the chance to get on these overnight lines before the value is gone. The importance of finding a great price when betting on baseball simply cannot be overstated and the single best way to do that is to bet on overnight lines!
---
Most Recent Sports Betting 101