MLB Trade Predictions
by Matt Severance - 7/23/2009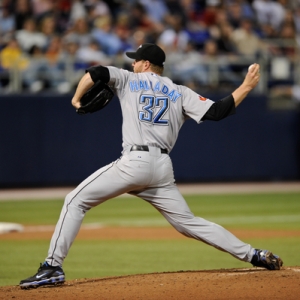 It's never easy to predict any trade in Major League Baseball because of all the misinformation out there nowadays. A random blogger can post something, and suddenly it becomes a rumor that a GM must address.
In fact, Indians GM Mark Shapiro has said his job is less enjoyable in this technological age because half of his time is commenting or addressing false rumors. But MLB GMs are also a bit hypocritical because they float things out there too as trial balloons, so don't feel too sorry for Shapiro and Co.
This year it's especially hard to gauge MLB trade predictions as well because of the economy – finances are playing a huge role with teams this year.
With all that said, let's try and predict a few moves before the trade deadline on July 31. Remember, however, that teams can make trades after July 31, but then players must clear waivers and could theoretically be blocked by an opposing team (the Yankees, for example, would almost assuredly block any move by the Red Sox after July 31, etc.).
--Toronto pitcher Roy Halladay: The Jays' ace seemed a lock to be dealt until the Philadelphia Phillies started winning every night. Now the Phils have a comfortable cushion in the NL East and might not be inclined to trade three top prospects for Halladay since they assume to be in the playoffs anyways. But adding Halladay, who is signed through next season and has a no-trade clause, would make the Phils easily the NL favorites, leapfrogging the Dodgers, who also have been looking into Halladay.
The Mets are fading fast and probably will all but give up on this year, while the Cubs don't have the money for Halladay. The Brewers gave up a lot last year for CC Sabathia, so they seem hesitant to empty their farm system any more for the Toronto star.
In the AL, the Red Sox might get involved with the struggles of John Smoltz and the fact Tim Wakefield is now on the disabled list. Even the Tampa Bay Rays have been mentioned in rumors, but they are at their payroll limit. Don't expect Halladay to get traded into the AL East regardless.
The best fits might be the White Sox, who reportedly made an offer over the weekend that was rejected, and the Angels and Rangers, who are dueling in the AL West. The Rangers, in fact, would be an absolutely great fit with their glut of prospects to trade, but team owner Tom Hicks is in some financial hot water right now and probably can't add much payroll.
Blue Jays general manager J.P. Ricciardi expects the Halladay trade talks will come to a head early next week, he said Wednesday. Ricciardi has set a deadline of July 28 of trading his ace because Halladay is due to start on July 29, and Ricciardi doesn't want this hanging over him them. I still expect the Phillies to get Halladay.
--Several Pirates: Rumors have been flying about shortstop Jack Wilson, second baseman Freddy Sanchez and first baseman Adam LaRoche. The Pirates, as usual, are in cost-cutting mode, and they've already traded two starting outfielders this year. The Cubs might have interest in Sanchez, while the Red Sox have inquired about LaRoche. Pittsburgh will make at least one move.
--Washington first baseman Nick Johnson: Johnson is a terrific hitter but very fragile. Boston also has been mentioned as a landing spot for him, as the Red Sox are concerned about 3B Mike Lowell and can move Kevin Youkilis to third base when necessary. The Nats don't have much else people want.
--Cleveland's Cliff Lee and Victor Martinez: It will take a lot to get Lee, the reigning AL Cy Young winner, and Martinez, who is having a bounce-back season and seems healthy. But Cleveland isn't going anywhere this year and wouldn't mind shedding payroll.
--The Cubs: Chicago manager Lou Piniella is frustrated with the team's lineup and told the Chicago media after Tuesday's loss that the team needs a left-handed bat. Of course, that was a bit of a swipe at disappointing outfielder Milton Bradley.
--Oakland outfielder Matt Holliday: The 2007 NL MVP runner-up is coming on of late, and he's probably the biggest bat on the market. However, no team is likely to break the bank because he's a free agent after the year and will test the market no matter what.
--The Orioles: This club is one of the true aggressive sellers on the market. First baseman/outfielder Aubrey Huff would help any contender, and look for him to go for sure. Closer George Sherrill, reliever Danys Baez and infielder Melvin Mora all could be had. The O's will be busy.
--The Mariners: This is the team in limbo. Should the M's try to hang in the AL West race or should they get some value for pitchers Erik Bedard and Jarrod Washburn while they can? How Seattle fares in the next six games or so should give us an answer, but look for the M's to deal at least one starting pitcher.
Here is a look at where teams probably stand right now when it comes to MLB trade predictions:
Sellers – Blue Jays, Orioles, Royals, Indians, A's, Nationals, Pirates, Reds, Diamondbacks, Padres.
Buyers – Yankees, Red Sox, Tigers, Angels, Phillies, Cardinals, Cubs, Brewers, Dodgers, Giants.
Probably standing pat (or minor move) – Rays, White Sox, Twins, Rangers, Mariners, Braves, Marlins, Mets, Astros, Rockies.