Times When NFL Parlays Might Be Worthwhile Bets
by Trevor Whenham - 12/11/2009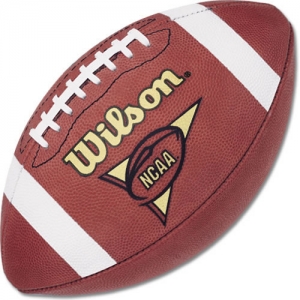 Parlays get a lot of discussion when it comes to betting on sports in general and the NFL in particular. Parlays - bets that require wins in more than one game at a time - are particularly attractive to the betting public because they offer big payoffs when a bettor wins them. To bettors who aren't particularly sophisticated they don't seem very hard to win, either. They aren't nearly as easy as they look, and as a result they are wildly profitable for sportsbooks. The general attitude among more serious sports bettors is that parlays aren't an attractive bet. In most cases that is true, but as with every rule there may be exceptions. Before we get to that, though, let's look at why parlays are generally viewed as less than an attractive bet for people looking to make consistent long-term profit.

The most common kind of parlays, and the most frequently used by casual bettors, are those involving the point spreads for two or more games. If, for example, a bettor bets a three-team parlay then they have to pick three games correctly against the spread to win. If they get two, one, or none correct then they get nothing. Odds vary slightly if you shop around, but generally a three-team parlay pays 6/1. Those odds are exactly the reason why parlays are so problematic. On each of the games the bettor can obviously either be correct or incorrect. If you figure out all of the different combinations for the possible outcomes of the three games you would find that there are eight - win-win-win, win-win-lose, win-lose-win, lose-win-win, win-lose-lose, lose-win-lose, lose-lose-win, lose-lose-lose. Of those eight combinations only one would result in a win. If you are only winning once every eight times over the long term then you would need to get paid off at at 7/1 to break even, and better than that to make a profit. Over the long term, then, the 6/1 payoff - lower than the true odds - will lead to betting losses.

The problem isn't just with three-team parlays. Two-team parlays would break even at 3/1, but generally pay just 13/5. Four-team parlays pay 10/1 instead of 15/1, and it gets worse as it goes along - a nine-team parlay pays a seemingly attractive 300/1, but the true odds are 511/1. Over the long term, betting nine-team parlays would have the same effect as putting your money in a pile and lighting it on fire.

So, given that the parlays are so unattractive, are there situations where they could still be a worthwhile tool for serious bettors? In a word, maybe. Here's a look at two situations where it might make sense:

1. When you have an established long-term winning percentage in a situation significantly higher than 50 percent. The calculations about parlays assume that winning or losing are equally likely - that it is a 50/50 proposition. If there are certain situations or angles that you hit at more than a 50 percent rate then the payoffs may actually prove to be attractive. For example, let's say that you have a documented situation where your team covers the spread 60 percent of the time. The expected winning percentage in that case would be 21.6 percent instead of 12.5 percent. At 6/1 that would be very nicely profitable.

The big key here, of course, is to make sure that you actually do have the edge in a situation that you think you do. Sports bettors are like fisherman - their wins are often bigger and more common in the re-telling than they really are. If you are betting because you think you have an edge, but you don't know for sure then you could unintentionally be throwing yourself into a losing situation.

You also want to be sure that you have a good reason to use the parlays - a sound strategy - before you decide to use them. Parlays are one tool in a bettor's toolbox, and like any tool they are only worth using when the situation calls for them. A hammer is great for building things, but it's not much use when you need to change a light bulb.

2. Money line parlays. Parlays using money lines instead of point spreads may be more attractive in some cases. Unlike point spread parlays, money line parlays don't pay off at a fixed price. Instead, the payoff is determined by multiplying the potential payoffs for each money line together, so the books aren't necessarily taking as much of an advantage. That doesn't mean that they are always a good idea, though. If the money lines don't offer any value by themselves then multiplying them together is just going to make them even less valuable. The only way that these parlays could be attractive is if each of the money lines has tremendous value by themselves - their potential payoff is significantly better than the risk involved. If each game has lots of value then it is possible that the parlay would have value as well.