2022 St. Louis Cardinals Predictions and Odds to Win the World Series
by Devon Rymarchuk - 3/31/2022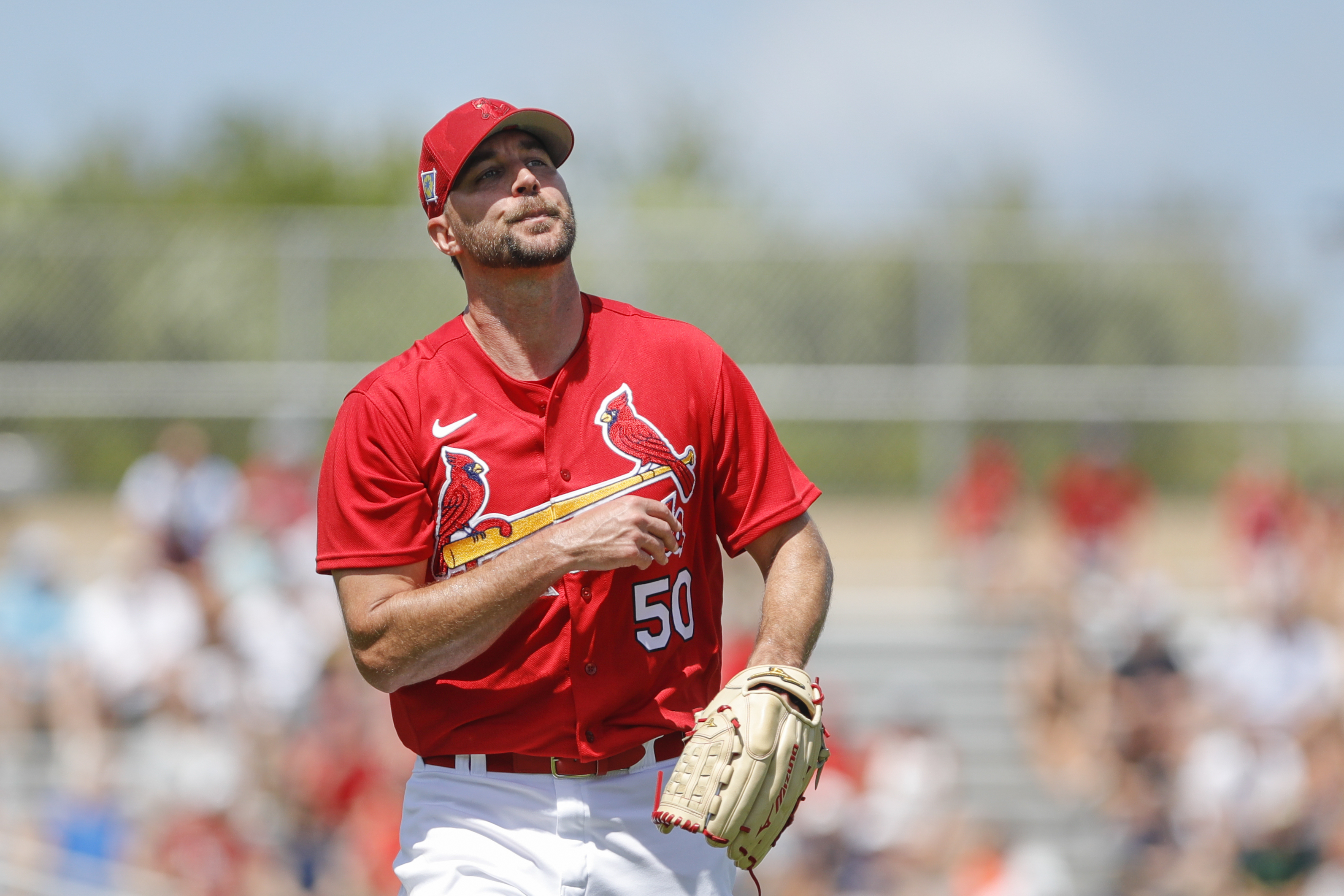 World Series Odds: +2400
NL Central Division Odds: +188
Over/Under Win Total: 84.5
The St. Louis Cardinals have with no doubt been one of the most consistent franchises in the MLB over the past 20 years. They have been the type of organization that despite who is in their starting lineup or who is managing the roster, they have figured out the recipe to win games, consistently make playoffs and contend for World Series titles. Coming in as the second favorite to win the division behind the Milwaukee Brewers, most experts are predicting a two-team race for the National League Central. Anything less than a divisional flag and a deep playoff run is considered a failure amongst management and fans in St. Louis -- that is the kind of prestige behind the Cardinals logo.
The Cardinals went on a 17-game winning streak near the end of the year in 2021 to grab the last wild card position in the National League. St. Louis does not want to rely on another winning streak like that to make a playoff push this year, and the main message to the team will be consistency throughout the dog days of summer. What the Cardinals run did do was scare many bettors going into this year. What team can we expect to see in 2022? The bullpen was problematic for many parts of last year but has an offense that can make up for that. Let's look at the projected lineup for opening day.
Doc's Sports offers MLB picks for every game on our baseball predictions page.
Projected lineup
1. Tommy Edman, 2B
2. Paul Goldschmidt, 1B
3. Tyler O'Neill, LF
4. Nolan Arenado, 3B
5. Dylan Carlson, RF
6. Yadier Molina, C
7. Corey Dickerson, DH
8. Paul DeJong, SS
9. Harrison Bader, CF
The 2021 Cardinals accomplished an extraordinary feat, becoming the first team with five Gold Glove winners: Paul Goldschmidt (1B), Tommy Edman (2B), Nolan Arenado (3B), Tyler O'Neill (LF) and Harrison Bader (CF). An extraordinary defense is more than likely to make up with lack of depth in the bullpen, not to mention playing in a very pitcher friendly ballpark.
Much of the public and fans eyes have been and will be on nine-time Gold Glove Award winner Arenado. His first year as a Cardinal featured 34 home runs and 105 RBIs, two numbers the four-time Silver Slugger Award winner was proud of when reflecting near the end of the season. However, it also featured a .255 average (the lowest full-season mark of his career) and an .807 OPS, his lowest since his rookie season in 2013. Hitting the ball in Colorado (Coors Field), where Arenado previously played, and considered a very hitter friendly field compared to Busch Stadium in St. Louis, is potentially one of the most contributing factors to the All-Star's drop off offensively. Let me reiterate that Arenado's numbers are not bad by any measure, and most teams would be extremely pleased with his first season as a Cardinal. However, both Arenado and the Cardinals staff know the superstar has more to give in 2022. Arenado said, "I've been really pull-happy this year," he said. "I need to do a better job of using the whole field because Busch Stadium is huge and the ball doesn't travel great, but there's hits everywhere if you use the other side, too." Having a year under his belt in St. Louis and understanding the lay of the land will serve dividends in 2022 if the third baseman wishes to return to MVP discussions in the National League.
Dylan Carlson showed major improvement last season and silenced doubters as to why he was once one of the major league's top prospects. He slashed .266/.343/.437, with 18 home runs, 65 RBI, 79 runs, and two stolen bases over 619 plate appearances last season. Many believe, including myself, that Carlson is still able to take another step in his game and become the future in St. Louis.
Tyler O'Neill ended last season as one of the hottest players in baseball. If the end of 2021 is any indication as to the ceiling O'Neill can reach, the Cardinals 2 through 5 spots will be one of the scariest to face in baseball as a group. In September alone, during the Cardinals' peak performance, he racked up a whopping .328/.377/.731 slash line and played a central role in sparking St. Louis to its historic 17-game winning streak and the playoffs. Defensively, O'Neill picked up his second consecutive Gold Glove award and led his position with 12 defensive runs saved. Finishing 8th in NL MVP voting, the pressure will be on O'Neill to continue his MVP caliber form.
Projected Rotation
1. Jack Flaherty RHP
2. Adam Wainwright RHP
3. Steven Matz LHP
4. Miles Mikolas RHP
5. Dakota Hudson RHP
With the legitimate two-ace combo in Flaherty and Wainwright, the Cardinals will need both guys to be excellent this year for them to have a chance at the Central Division title. While Wainwright has a strong record of performance over the past few seasons, he's still five years older than his manager and thus could enter steep decline at any moment. Flaherty, barring any major setbacks to his current shoulder injury, will be most likely be on track for a breakout season. Flaherty stormed onto the MLB scene with an unheard-of second-half campaign to close out the 2019 season. The then-23-year-old hurled his way to a 0.91 ERA, 0.715 WHIP and 124 strikeouts over 15 games to lead St. Louis to the division title.
But things haven't gone as planned for the dynamic right-hander since. The 2020 season brought many players troubles with consistency, and the same goes to Flaherty, as a shortened schedule and many days between starts did not allow Flaherty to make tremendous strides since his breakout campaign. In 2021, Flaherty went 9-2 with a 3.22 ERA but was battling nagging oblique pain much of the year, which in total sidelined him for two months.
Projected bullpen
Closer - Giovanny Gallegos, RHP
Setup - Ryan Helsley, RHP
Setup - Génesis Cabrera, LHP
Setup - Jordan Hicks, RHP
Middle - Nick Wittgren, RHP
Middle - T.J. McFarland, LHP
Middle - Drew VerHagen, RHP
Middle - Kodi Whitley, RHP
Long - Johan Oviedo, RHP
To note, the closer for most of 2021 Alex Reyes will miss at least the first two months of the season with a shoulder injury, adding to his long list of injury history. The Cardinals bullpen ranked right in the middle of the pack in the National League last year with a 3.97 ERA and bullpen FIP of 4.04.
The Cardinals' front office abruptly fired manager Mike Shildt when it was revealed that a personality clash had occurred internally. Shildt was no slouch of a manager, steering them to three consecutive playoff berths. As well, his .559 win percentage as Cardinals manager is higher than that of recent predecessors Mike Matheny, Tony La Russa and Whitey Herzog. New manager Oliver Marmol inherits a team designed to contend while it blends an era of the past and present, and the Cardinals will be a fun team to watch this year. I predict the Cardinals will have over 84.5 wins this season and come 2nd in the NL Central Division.
Get MLB picks on every single game, or if you want our very best bet premium picks by the experts, sign up for your free $60 account with a guarantee.