Doc's Sports Handicapping - Weekly Newsletter April 8-15
by Doc's Sports - 4/8/2015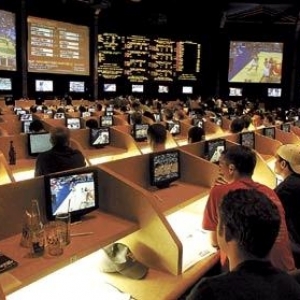 WHAT'S INCLUDED IN THIS NEWSLETTER:
- SEVEN Winning Free Picks Posted Below!
- Strike Point Simply DOMINATING The NBA (+$16,400 Profit)!
- Strike Point Sports Off To A Perfect MLB Start (3-0, $1,000)
- Ferringo's Big-Play Saturday Features Two 7-Unit Picks
- Esparza Rolling 6's: 6-Unit NBA, MLB Plays Friday
- Sharpe, Eastman Extending Killer MLB Resumes
- MLB 3-For-1 Specials Available –Sign Up HERE!
THIS WEEK'S TOP GAMES FROM OUR TEAM OF EXPERTS:
THURSDAY
Allen Eastman – 7-Unit MLB Baseball Play (CLICK HERE)
Doc's Sports – 5-Unit NHL Hockey Play (CLICK HERE)
FRIDAY
Strike Point Sports – 7-Unit NBA Play (CLICK HERE)
Allen Eastman – 7-Unit NBA Play (CLICK HERE)
Raphael Esparza – 6-Unit NBA Play (CLICK HERE)
Raphael Esparza – 6-Unit MLB Play (CLICK HERE)
SATURDAY
Robert Ferringo – 7-Unit MLB Play (CLICK HERE)
Robert Ferringo – 7-Unit NBA Play (CLICK HERE)
Raphael Esparza – 6-Unit UFC Fight Pick (CLICK HERE)
HANDICAPPER'S HOT STREAKS AND NEWS:
***REST OF THE NBA SEASON: NOW JUST $450***
***MLB 3-FOR-1 SPECIALS AVAILABLE***
Doc's Sports MLB is back after a truly epic season on the diamond in 2014. Doc's brought home an unprecedented $13,300 in profit for its clients last year and recorded its fourth straight winning baseball season in the process. Over that span we have accumulated $24,000 in profit during the regular season alone! Doc's has set the standard in the industry, and we're excited for another huge season on the bases in 2015. Get on board for just $30 for our daily selections or get every selection that we make from Opening Day through the World Series in October for just $750 – one of the best values on the entire site!
Doc's Sports NHL has connected on three straight Game of the Week selections and will be looking for No. 4 on Thursday night. There are huge playoff implications attached to this particular game, and the intensity should be high on both sides. We are also on a sensational 12-2 run with our Game of the Month selections dating back to last season. The regular season wraps up at the end of this week, and that means the Stanley Cup playoffs start up next week. Doc's can't wait as we've brought home over $6,000 in profit during the postseason of the last two seasons and are confident we can do it again. Get on board for another strong finish from Doc's
Robert Ferringo came charging out of the gate this MLB season, nailing a thrilling 7-Unit winner with the Reds over the Pirates on Opening Day. Robert has posted five of seven winning MLB seasons, and he is one of the best and most consistent all-sports handicappers in the country. Robert has a killer Saturday on the docket that will include another 7-Unit MLB selection as he looks to make the books pay. Robert is going to pair that big 7-Unit baseball prediction with a 7-Unit NBA pick as well and no one has been better with their top hoops plays. Robert has gone a scintillating 14-4 with his last 18 NBA picks rated 5.0 or higher and nailed a 7-Unit winner with the Grizzlies last Friday. Robert has banked nearly $9,000 in NBA profit on the season and is having one of his best pro hoops seasons yet. He is also focused on notching another winning NHL season, and his goal is to make $4,000 in profit the last two months of the year. Don't doubt this man! Jump on The Victory Train today!
Strike Point Sports is having one of the best seasons in Doc's Sports history! They have produced nearly $17,000 in NBA profit so far this season, and heading into Wednesday were on an epic 10-0, +$6,100 NBA explosion! They have been dominating from Day 1 this year and are hitting an obscene 65 PERCENT for the season (99-53). SPS has nailed seven straight plays of 7.0 or higher, and they will continue to press with a 7-Unit NBA Play on Friday. This is an once-in-a-lifetime season they are having, and they still have a full postseason's worth of tickets to cash. SPS also got off to an awesome 3-0, +$1,000 start to the MLB season, and they are looking to build on their profitable 2014 season. Last year SPS raked in $5,300 in the first month of the MLB season, and they are intent on doing it again this year. Strike Point Sports has been the best service in the country since August, earning their football, college hoops, NBA and MLB clients over $32,000 in winnings. If you are not on board then you are the only one missing out on this astounding run!
Raphael Esparza has another big weekend planned! It starts with a 7-Unit Masters Golf Matchup play, and this pick is for the whole tournament. He is releasing two total Masters Golf Matchups, and you can purchase them under OTHER SPORTS. The former Vegas sportsbook director has been cashing Big-Unit tickets, and he is 32-18-1 (63%) on big plays. This weekend he looks to add more Big-Unit Winners. He has been on a dynamic NBA basketball run, and Friday night we have our 6-Unit NBA Game of the Month. As of Wednesday night Esparza has cashed four straight NBA winners for over $1,700 and this weekend he looks to add to this NBA rush. Also, Esparza offers a wide variety of winners in soccer (MLS, English Premier League), horse racing (Lexington Stakes & Arkansas Derby) and fighting (2015 Boxing/UFC: 10-4 +41 Units $3225). Esparza has a big 6-Unit UFC Fight released Friday late afternoon. Check out his Insider's Page to see his impressive list of accomplishments and sign up today for a bevy of big-play wins.
Allen Eastman won his 5-Unit MLB Game of the Week on Tuesday with the Orioles, and on Thursday he's unleashing his first monster baseball picks of the season: a 7-Unit MLB Play on Thursday. Eastman has been one of the top baseball minds in the country over the past decade, and he is working on his unprecedented seventh straight winning MLB season. He crushed it last summer and is looking to pick up right where he left off. Eastman is also biding his time waiting for the NBA Playoffs to tip. But before we get there he has a 7-Unit NBA Play available for Friday night, and he wants a big hit to start off his weekend. Join Eastman in a partnership in profit today!
Jason Sharpe 's baseball season started out a winner last year on Opening Day and he stayed ahead overall for the year, going wire-to-wire for the entire 2014 MLB season. Sharpe notched his fourth wining year for his clients in five seasons betting on baseball, and it's overall his most profitable sport to date. There's no better feeling then playing with the bookies' money, and Sharpe has done that by winning over $8,000 in profits the past two Aprils in baseball. He feels the first month of the baseball season is the easiest four weeks of the entire year to make money betting on sports. Join in the daily winning this MLB season as Sharpe has planned a more aggressive approach early on this baseball season to take advantage of his huge edge.
Wiseguy War Room has its models updated and ready for the 2015 MLB season. Baseball is a numbers sport, and that's why their models have performed so well historically on the diamond. They are expecting huge results this summer, and it should get better and better as the season progresses, so don't' miss out. They closed out the college basketball season with a winner on Duke and brought home $8,200 in profit for $100 bettors on the season. That equated to a win rate over 55% on over 450 selections on the college hardwood, and you won't find much better numbers than that anywhere. They are also currently on an 11-5 run in the NHL and are looking forward to the Stanley Cup playoffs in less than a week. This is one of the best times of the year to be inside the War Room. Text the word "wise" to 29022 and you'll get a free trial of their service with selections from every sport sent directly to your phone.
Western Viper is a new service that has made "the cut" of our rigorous evaluation. Out of the hundreds of services we monitor, less that 1% make it onto our website. We typically monitor them for six months, and during the last three months that we monitored them using our unit system they would have made our $100 bettors $28,700. For details click here. To get a free trial of this service text the word VIPER to the number 29022. For daily updates of their performance now that they are live on our website - Click Here.
FREE PICKS FROM DOC'S SPORTS EXPERT HANDICAPPERS:
Free Masters Golf Prediction From Raphael Esparza :
Will Tiger Woods make the Cut: Take 'Yes' (-140)
I have done well with my plays in Other Sports lately, and I am releasing a 7-Unit Masters Play on Thursday and a 6-Unit UFC Play this weekend that you don't want to miss. Everybody has been bagging on the golf play of Tiger Woods, and they should because he has been playing some bad golf. Woods has played in only 3 events this 2015 golf season and has zero Top-10 finishes. In those 3 events has missed the cut, withdrawn and come in 17th place. I'm actually shocked that the betting public is betting the 'YES' in this prop, but it's no secret that Tiger Woods loves playing in Majors and I see him not competing for a major win this weekend but I do see him making the cut. Lately if Tiger makes a cut in any tournamentit's a win because again he has been playing some very bad golf. Rolling the dice in this Masters Prop bet and taking the YES on Tigers Woods to make the 2015 Masters Tournament Cut. Click Here and Bovada will give you a $250 free play to use this weekend on my next big play.
Free MLB Baseball Prediction From Jason Sharpe :
Take #918 Cleveland (-145) over Detroit (7 p.m., Friday, April 10)
I love it that baseball is back, and I have posted four of five winning years. Even though it's only the first week of the MLB season, this is a big game and series for the Cleveland Indians. This should be a good measuring stick for Cleveland as the Indians know that they will most likely have to go through Detroit this year to win the American League Central division. Cleveland sends right-hander Zach McAllister to the mound here in the opener. McAllister was overpowering for the Indians during spring training this year as he struck out more than a batter per inning and had an outstanding 7-to-1 strikeout-to-walk ratio while posting an ERA below 3.00 overall. The Detroit Tigers come into the season overvalued as the veteran group is another year older. They will send newly-acquired veteran right-hander Alfredo Simon to the hill here on Friday night as the soon-to-be 34 year old comes over to the Tigers from the National League's Cincinnati Reds. Look for Simon to struggle this year for Detroit as NL pitchers usually do now having to face the much tougher hitting American League and the DH. Add in the fact that a contact pitcher like Simon is going from one of the best defensive teams to one of the worst defensive teams in MLB last year. Look for a fired up Indians team and fans here in this big game for them. Play on Cleveland.Take advantage of Sportsbook.com's 25 percent sign-up bonus (Click Here) and use the extra cash on this weekend's top MLB plays.
Free NBA Basketball Prediction From Strike Point Sports :
Take Brooklyn over Washington (7:30 p.m., Friday, April 10)
It really doesn't get any better than this in the NBA! We have won 10 STRAIGHT PICKS and so far this year we are up nearly $17,000 in profit on the season! This is one of the best seasons in any sport in Doc's history, and we are going to keep it going with another 7-Unit Play on Friday (7-0 run on 7-Unit Plays). This here is a huge game for the Nets and they continue their push towards the postseason. Brooklyn is getting outstanding play from not only Brook Lopez, but also Deron Williams. I for one was ready to write off D-Will a few years ago and I have been quoted as saying that I think he is terribly overrated, but his play as of late is a proverbial slap in my face. Williams is controlling the tempo of games and playing extremely efficient on both ends of the floor. This is an interesting matchup as the Nets guard play should be able to keep pace with Washington, and I think Lopez will be just too much in the post for Washington. Look for Joe Johnson to also have a big game tonight as the Nets win an extremely important game. Take the home team here. Use a free $250 free play from Bovada (Click Here) on my free play and be sure to sign up today and keep cashing with our fantastic NBA season.
Free MLB Baseball Prediction From Robert Ferringo :
Take Houston (+115) over Texas (8 p.m., Friday, April 10)
I started my MLB season with a bang thanks to Monday's Opening Day 7-Unit winner. I have another big play on tap for Saturday, and I am going to continue my aggressive approach to these early-season lines. This is going to be a situation where the moneyline is out of whack with what is going on with these teams. The Rangers are still one of the worst teams in the American League. They are not good at all but will likely be favored in their home opener against a team that they have traditionally dominated. But Houston looks like a team that might be better than people think. I feel like this game will mean more to them than to the Rangers, and I think that the Astros are going to have a huge pitching mismatch in their favor. Texas is going with lefty Derek Holland. He's battled a shoulder issue this spring and only threw eight innings in spring training. The Astros are going with Collin McHugh, who had a breakout 2014 with a 2.79 ERA and 4-to-1 K-to-BB ratio. He was sharp this spring, again posting a 4-to-1 ratio while allowing opponents to hit just .216. I think he's better than Holland, and I think the Astros lineup is better than Texas'. But because the Rangers are at home they will likely be favored. That makes this a nice value play, and I see the Astros jumping all over their in-state rivals. Take Houston. You can take advantage of Sportsbook.com's 25 percent sign-up bonus if you Click Here and be sure to sign up for my MLB service for Saturday's big play.
Free MLB Baseball Prediction From Wiseguy War Room :
Take 'Under' 6.5 Washington at Philadelphia (7 p.m., Saturday, April 11)
Cole Hamels wasn't sharp in his Opening Day start versus the Boston Red Sox earlier this week. He went only five innings and allowed four home runs – all solo shots. I expect the lefty veteran to bounce back and bring a good effort against the Washington Nationals on Saturday night. The Nats are without three of their top lineup producers in Anthony Rendon, Jayson Werth and Denard Span. They aren't a particularly deep team, so run scoring could be an issue for the first few weeks of the season. Doug Fister is the scheduled starter for Washington, and he is about as steady as they come. He was 16-6 with a 2.41 ERA and 1.08 WHIP last season after being traded away from Detroit. The Phillies will have one of the worst offenses in baseball this season, so Fister shouldn't have many problems. This one feels like a 2-1 or 3-2 type of game, so we'll take the Under. Sportsbook.com is offering a 25 percent sign-up bonus (Click Here).
Free MLB Baseball Prediction From Doc's Sports :
Take 'Over' 8.0 Houston at Texas (8 p.m., Saturday, April 11)
We have seen a lot of low-scoring ball games in the first few days of the 2015 MLB season. Between the colder temperatures and the aces on the hill early on, it's just been hard to push many runs across the plate for opposing offenses. Luckily for the Houston Astros and Texas Rangers, neither of those factors should be a problem on Saturday. The forecast is calling for temperatures in the mid 70's in Arlington, and the two scheduled starters are Roberto Hernandez and Yovani Gallardo. Hernandez was a surprise to make the Astros rotation out of spring after bouncing around four different teams in the last three seasons (including the hapless Phillies). He has decent stuff, but the long ball has been a huge problem for the 34-year old right-hander. The Rangers from the Brewers in the offseason acquired Gallardo after his performance dropped precipitously in last three seasons in Milwaukee. Things aren't going to get better in Texas, as starters who go from the NL to the AL have struggled mightily in recent years. Both of these offenses have some serious pop in their bat, and I expect to see several balls fly over the fence. Take the Over as our Free Play selection at Doc's. You can take advantage of Sportsbook.com's 25 percent sign-up bonus(Click Here) and keep an eye out for our NHL Game of the Month.
Free NBA Basketball Prediction From Allen Eastman :
Take Dallas over L.A. Lakers (9:30 p.m., Sunday, April 12)
I have posted SIX STRAIGHT winning MLB seasons, and I am going for No. 7 this spring. Remember: I don't just release my plays; I wager my own money on every play that I release. And I am going to have a 7-Unit MLB Play on Thursday followed by a 7-Unit NBA Play on Friday. It is going to be a huge weekend! And this is going to be a huge blowout win for the Mavericks. The Lakers are completely tanking. Their coach is in way over his head. Byron Scott has made some bizarre comments lately. The players don't like playing for him, and they just want this season to end. Dallas won't take it easy on them. They will be a big favorite in this game, but Dallas would love to embarrass the Lakers. The Mavericks are getting ready for the playoffs, and other than Dirk Nowitski they don't rest a lot of their starters. They want momentum and they will still be playing hard. Lay the points in this one. Be sure to take advantage of a free $250 free play from Bovada (Click Here) and use it this week on one of my big basketball plays.
THIS WEEK'S MOST POPULAR ARTICLES:
Expert Masters Props Picks
Dortmund Odds to Win Kentucky Derby with Analysis
NFL Season Win Totals Picks