Doc's Sports Handicapping - Weekly Newsletter January 28-February 4
by Doc's Sports - 1/28/2015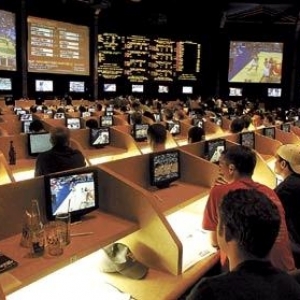 WHAT'S INCLUDED IN THIS NEWSLETTER:
- EIGHT More Free Play Winners From Our Specialists Below
- Super Bowl Sunday Is Here – Get Winners For Just $30!
- Doc's, Eastman and Sharpe With A Trio Of 8-Unit Plays!
- Esparza Hitting Nearly 80 Percent Fight Winners!
- Wise Guy War Room Killing It In All Sports
THIS WEEK'S TOP GAMES FROM OUR TEAM OF EXPERTS:
THURSDAY
Allen Eastman – 8-Unit College Basketball Play (CLICK HERE)
Robert Ferringo – 7-Unit College Basketball Play (CLICK HERE)
Raphael Esparza – 6-Unit College Basketball Play (CLICK HERE)
FRIDAY
Doc's Sports – 8-Unit NHL Game of the Year (CLICK HERE)
Jason Sharpe – 8-Unit College Basketball Play (CLICK HERE)
Robert Ferringo – 7-Unit NBA Play (CLICK HERE)
Strike Point Sports – 6-Unit NBA Play (CLICK HERE)
Raphael Esparza – 6-Unit NBA Play (CLICK HERE)
Allen Eastman – 6-Unit NBA Play (CLICK HERE)
SATURDAY
Robert Ferringo – 7-Unit College Basketball Play (CLICK HERE)
Strike Point Sports – 7-Unit College Basketball Play (CLICK HERE)
Raphael Esparza – 7-Unit UFC 183 Play (CLICK HERE)
Doc's Sports – 6-Unit College Basketball Play (CLICK HERE)
Raphael Esparza – 6-Unit NHL Hockey Play (CLICK HERE)
SUNDAY
Robert Ferringo – 7-Unit Super Bowl Play (CLICK HERE)
Doc's Sports – 6-Unit Super Bowl Play (CLICK HERE)
Jason Sharpe – 6-Unit Super Bowl Play (CLICK HERE)
Strike Point Sports – 5-Unit Super Bowl Play (CLICK HERE)
HANDICAPPER'S HOT STREAKS AND NEWS:
***REMAINDER OF COLLEGE BASKETBALL SEASON: JUST $425***
***SUPER BOWL PREDICTIONS JUST $30***
Doc's Sports Football has you covered on Sunday with an all-access pass to Super Bowl 49. This will include a 6-unit side play as well as a couple of selective prop bets you do not want to miss. You can get all of the action for just $30 by signing-up for our Super Bowl 49 All-Access Pass. It is the final football game of the season, and this is a package you cannot afford to miss.
Doc's Sports College Basketball has nailed 67% of our top play selections after a heartbreaking loss last Saturday with Buffalo. We are expecting a monster week, and the end of January to the first part of February is a typically strong period for Doc's Sports in college basketball. Jump on board now with the rest of the season for only $425, and this will give you every package that we make through the Final Four in April. This will also include our futures bets during the month of March as Doc's Sports went a perfect 4-0 with this last season, including Wisconsin and Connecticut to make the Final Four! Sign-up now or call (866) 238-6696 for complete details and let 43 years of handicapping experience work for you.
Robert Ferringo has turned a profit in five of the last six Super Bowls and is thrilled for The Big Game on Sunday. Robert will have a 7-Unit Prop Wager posted for Sunday and will have another full football card for all your gambling enjoyment. But that's just one of several big plays that Robert is rolling out this week, starting with a potential 7-Unit Play on Thursday in college basketball. He will follow that with a 7-Unit NBA Play on Friday and then another 7-Unit winner in college hoops on Saturday. Last year Robert exploded for $2,600 on the Saturday the night before the Super Bowl and wants to match that this year. He is also in the midst of an outstanding NBA rush, posting 21 of 29 winning pro basketball nights for $5,500 in profit. Robert is 5-1 with his last six NBA plays rated 7.0 or higher. Hockey is also back in full swing, and Robert is working on four of five winning seasons on the ice. Don't miss a single winner and reserve your spot on The Victory Train today!
Strike Point Sports has more than tripled his clients' bankrolls this fall and winter with their football, college and pro basketball services. SPS has been on an amazing run, earning over $22,000 in these three sports combined. They are going to keep it going this weekend with a bevy of big plays as they look to add to that amazing total. SPS will get things going with a 6-Unit NBA play on Friday, and they have been picking at an astronomical 70 percent for this entire season. They have posted over $10,000 in pro hoops profit dating back to Nov. 1 and will keep the cash flowing. Strike Point Sports has totaled $9,460 in college basketball profit over the last two months on their way to an amazing season. More recently they have turned in a 23-12 run and have thrilled with their big play excellence to the tune of a 22-7 top play run (5-6 units) dating back to last season. SPS' long-term results speak for themselves, ringing up a 70 percent winning weeks mark (112-48) along with a 63 percent overall top play record (5.0+) at 142-83. They have a 7-Unit College Play on Saturday, and that will lead into Sunday's 5-Unit Super Bowl prediction. Get while the getting is good with his outstanding handicapping group.
Raphael Esparza will be handing out big play winners Thursday, Friday and Saturday, and the Super Bowl weekend isn't just about plays in the big game. Esparza has gone 12-6 for $4,100 in profit with his last 18 picks rated 6.0 or higher in all sports and is coming off an amazing weekend last week. He will have a trio of 6-Unit Plays going this weekend, with big picks in college basketball the NBA and the NHL. But his top play of the weekend will be another fight prediction, and Esparza has been destroying the books with his Boxing/MMA predictions (including an 8-Unit winner and 2-0 top play sweep last weekend). Esparza has a 7-Unit UFC prediction on Saturday, and he is an unbelievable 36-10 with his fight predictions since he started releasing them last summer. Esparza will then cap the weekend with a 6-Unit Super Bowl Prop play, and he sees some easy cash lying on the table in this weekend's action. Esparza is a former oddsmaker, and he knows all the tricks of the trade that the books will try to use this weekend. Sign up with one of the best in the business and keep cashing today.
Allen Eastman is a cagey veteran handicapper with 35 years of gambling experience in his pocket. He has one more trick up his sleeve this weekend and is looking to close out another winning NFL season in style with a big Super Bowl winner. He will have a 5-Unit Play in the game and will top that off with some of his favorite prop wagers. Eastman will have several plays in this Sunday's game, and you can sign up for just $30. But his top picks are all from the hardwood, including a huge 8-Unit College Basketball Game of the Year on Thursday while he continues his outstanding hoops run. Eastman has posted 10 of 16 winning NBA nights and has been hitting nearly 60 percent in college basketball over the last month. Eastman will have a 6-Unit NBA Play on Friday and has been waiting all week for this matchup. Eastman wagers his own money on all thee plays, so it is truly a partnership in profit. Get on board today.
Jason Sharpe has been one of the top football handicappers in the country over the last two months and is looking to put a cherry on top of a personal-best season. Sharpe will have a full compliment of Super Bowl plays available for just $30, and you don't want to miss out. His top play is a 6-Unit Play in the big game, and he wants a walk-off football winner. But what he is really excited about is his 8-Unit College Basketball Total of the Year on Saturday. Sharpe has nailed three straight winners and is really focusing in on the college hoops totals market. He has nailed back-to-back 5-Unit totals winners the past two weeks, including an easy score Monday with Texas-Iowa State going 'over'. Sharpe has gone 13-5 over the last two seasons with his college basketball totals, and Friday he is unloading one of his largest plays of the season. Sharpe has also churned out five of seven NBA winners and is getting it going with his hockey service as well, banking over $2,000 in NHL profit so far this year. Sharpe is a pro's pro and the perfect handicapper for selective, discerning bettors.
Doc's Sports NHL is fired up for the second half of the hockey season as he's cashed in big down the stretch over the last few years. With more data to work with, we're able to hone in on which teams provide value more easily than earlier on in the season. Doc's has been looking ahead on the schedule and has found an absolute gem on Friday night. We're releasing it as our 8-unit Game of the Year, so you will not want to miss out as big plays have been our specialty. Doc's turned in a winning season on the ice last year and we're confident we will turn the trick once the dust settles this season. Get on board for just $30 a day with our hockey service.
Wiseguy War Room has been doing some serious damage since opening its doors on December 16. In just six weeks, they have brought home over $14,000 in profit for $100 bettors across all sports! College basketball has been their bread and butter as they have connected on 59% of their 220+ selections so far. They have also been red hot on the gridiron (73%) and have a strong opinion on the Super Bowl that they will release later on this week. The Wiseguy War Room is a unique service that includes selections from all sports that are texted directly to your phone. All plays are formulated using sophisticated models developed over the years by professional sports bettor Waz. He's looking forward to sending you winning selections, but also making you a better bettor. Inside the Wiseguy War Room, you'll get handicapping articles, tidbits on games, betting tips, industry news and more to increase your betting IQ. Get your free trial by texting the word "Wise" to 29022 (no charge and no obligation) to get all selections from the Wiseguy War Room. Get in early on the next big thing in the handicapping industry! Get your free trial by texting the word "Wise" to 29022 (no charge and no obligation) to get all selections from the Wiseguy War Room. Get in early on the next big thing in the handicapping industry!
11th Hour Sports made their clients over $120,000 in 2014 - and, yes, that includes juice! They have won three of the last four days for almost $25,000 and have won 13 of their last 17 days for a total of, get this: $53,703! They have fine-tuned their Software System to release an amazingly high percentage of winners, and they're showing off their "Underdog Money Line" expertise as well. For your convenience, this System texts picks right to your phone. It is a high-volume system tailored to high rollers! For a no hassle, no commitment trial, simply text the word "PICKS" to 29022 and we'll set you up with a no-hassle, free trial. What are you waiting for? This is their week, based on past history, too. They have a fantastic Super Bowl record, which includes game, totals, and prop plays. You don't want to miss their Super Bowl weekend!
FREE PICKS FROM DOC'S SPORTS EXPERT HANDICAPPERS:
Free College Basketball Prediction From Jason Sharpe :
Take #602 Portland State +1 over Montana (10 p.m., Thursday, Jan. 29)
Jason Sharpe has taken his focus in college basketball more towards the totals market, and boy has he been crushing it. In the past week Sharpe has rattled off winner and winner and is now a combined 13-5 overall the last two years when releasing an over/under play in college hoops. His three highest-rated plays during this time have all been rated at five units and higher, and all three of those plays have been winners. This Friday he's narrowed in on a monster sized 8 Unit CBB Totals Game of the Year. This is Sharpe's highest totals play of this CBB season and is a way for you to start your Super Bowl weekend off with a winner. Speaking of the big game this weekend, Sharpe is looking to end his football season with an exclamation point as he's releasing a 6 unit NFL Game of the Month selection on the big game. Sharpe has broken his best season for profits won in a football season this year, and that's been mainly due to his extremely high success rate on six unit and up football plays this year as he won over 70 percent of his 21 plays he's rated 6 units and higher. It's going to be a SUPER weekend for Sharpe and his followers, so don't miss out on all the winning action. Home-court advantage is huge in sports and especially so in college basketball and in a conference like the Big Sky. Montana has had a very easy start to their conference slate with 5 home contests in their first 7 Big Sky games. They've went 5-0 thus far in those games and sit 6-1 in conference play overall. Portland State went 7-3 in their home conference games last season, including beating this Montana squad. They come into this game off a tough loss last game on the road at Idaho State. This is a veteran team who 4 of their top 6 players are seniors and who will fired up for this big conference game. Take Portland State here. You can get a 25 percent sign-up bonus if you Click Here and use that for my big plays this weekend.
Free College Basketball Prediction From 11th Hour Sports :
Take Towson -1.5 over Charleston (7 p.m., Thursday, Jan. 29)
Charleston is 1-5 against the spread on the road and Towson 4-3 at home. Add to that that the Towson Tigers shoot over 62 percent, compared to Charleston's 58.7 percent, and we see the Tigers getting an early lead, then pulling away from this one. We like this game so much, that we'd like to release it as a regular play, but since this is our first NCAAB "freebie" of the year, we want to prove our mettle and give you something strong, going into Super Bowl Weekend. Take the Towson Tigers minus the 1.5 points - Then stick with us, right on through Super Bowl. You'll be glad you did.
Free College Basketball Prediction From Doc's Sports :
Take #819 Harvard -4 over Princeton (6 p.m., Friday, Jan. 30)
Doc's Sports has been on fire this entire month on Saturday, going 16-6, and we will be back strong with a 6-unit play you do not want to miss. The Crimson are coming off a disappointing loss to Dartmouth, and that makes this road game at Princeton extremely important. Harvard does not have the resume to get to the NCAA Tournament as an at-large selection and the Ivy League does not have a conference tournament. Harvard has dominated the Ivy League the last couple of years, and they do not want to drop two conference games this year in the conference season. Take the road favorite tonight in New Jersey. Click Here and Bovada will give you a $250 free play to use this weekend on the Super Bowl or any of my other plays.
Free College Basketball Prediction From Robert Ferringo :
Take First Half 'Under' 64.0 Auburn at Tennessee (12 p.m., Saturday, Jan. 31)
Super Bowl weekend is here, and this is one of the biggest and best gambling weeks of the year. I have turned a profit in five of six Super Bowls and last year on the Saturday before the game I exploded for $2,600 in college hoops profit. Let's do it again! Avert your eyes if you want to see good basketball played in this early game on Saturday. Auburn is a disaster. Bruce Pearl is trying to build his team on the fly and has done so with a hodgepodge of transfers, recruits and retreads. But the Tigers have no idea how to play basketball with one another. They can't shoot, they don't execute, and they have been pathetic offensively on the road. They have not scored over 61 points in a road game this year and have managed just 55, 55 and 52 points in their last three SEC road trips. Tennessee doesn't exactly light it up in its own right. They have toped 70 points just one time since the New Year and that was against Arkansas. The early start time isn't going to do anything to help these teams find a flow. I like the 'under' in the full game, but I think that there will be a lot of value on that first half 'under'. Play either or both. But look for a game played in the 50s and low 60s, and this one stays 'under' on all ends. Take advantage of Sportsbook.com's 25 percent sign-up bonus if you Click Here and be sure to sign up for the rest of my college basketball service as we still have over three months left to cash tickets.
Free NHL Prediction From Doc's Sports :
Take #51 Washington +110 over Montreal (1 p.m., Saturday, Jan. 31)
You have to love what head coach Barry Trotz has brought to this Washington Capitals squad this season. The successful, long-time coach of the Predators has his current team motivated on a nightly basis and fighting for playing time with nobody's job completely safe. After getting off to a slow start learning Trotz's new system, the Caps played some really good hockey for about six-week stretch. Then they stumbled heading into the All-Star break, losing four straight games, but I look at that as a strong reason for backing them on Saturday. Trotz gets inside each of his players' head and has them focusing on the right things. The more time he gets with them, the better they will become as a team. So I expect a big second half in Washington D.C. for the Caps. They'll go up against an overrated Montreal Canadiens team on Saturday. Montreal is right in the thick of things in the Eastern Conference, but their analytics don't look nearly as good on paper. They are a poor puck possession team and have been lucky in shooting percentage this season on both ends. We should see some regression for the Habs, so we're going with Washington here. Click Here and Bovada will give you a $250 free play to use this weekend on the Super Bowl or any of my other plays.
Free College Basketball Prediction From Strike Point Sports :
Take Evansville over Drake (3:05 p.m., Saturday, January 31)
I have a big 7-Unit Game of the Year going Saturday, a top-rated selection I am really looking forward to. We've gone 22-7 with our top plays of 5-6 Units the past couple years, and this 7-Unit play is one level better. As for Evansville here, I think they are due for a breakout performance similar to what we expect from our 7-Unit play Saturday just the same. The Purple Aces have had some mixed results in the league, posting a 5-3 record their first eight games in the Missouri Valley this season. But Evansville has responded lately by taking four of its last five in the league, including three straight road conference victories. Facing the likes of a bad Drake team, this one should be their fourth straight on the road, and going away no less. I think Evansville is clearly the best non-ranked team in the MVC, and they continue to make a strong case for a potential NCAA Tournament bid come March. Evansville comfortably cruises past the Bulldogs this afternoon. Use a free $250 free play from Bovada ( Click Here) on this free play and be sure to sign up today to get my top play on Saturday.
Free College Basketball Prediction From Allen Eastman :
Take Northern Iowa +1.5 over Wichita State (4 p.m., Saturday, Jan. 31)
I love Super Bowl weekend, and I am looking forward to one of my biggest weeks of the season. Football is ending, but I am doing strong work with my basketball services, both the NBA and college, and I would love for you to join me in a partnership in profit. This Saturday afternoon game is one of the biggest games of the year in the Missouri Valley. And I think that this is the time when Wichita State's streak is going to get snapped. They have won 26 straight conference games over the last two seasons. But Northern Iowa can play with them and is a Top 25-caliber team. The Panthers have beaten Wichita State in five of the last seven meetings in Northern Iowa, and Wichita State hasn't won in Cedar Falls in back-to-back years in over a decade. Northern Iowa is going to have a huge home-court advantage in this one. And they play a style very similar to George Washington, a team that has already beaten Wichita State once this year. I think that this will be a low-scoring game. But I think that will favor the home team. This one is going to be close. But I am going to call for the outright upset from Northern Iowa. I see them winning 57-55 and snapping Wichita State's Missouri Valley streak. Take the home team and take a free $250 free play from Bovada (Click Here) and use it on my top college basketball play or top NBA selection.
Free Super Bowl Prop Prediction From Raphael Esparza :
Who Does The Super Bowl MVP Thank First – Take 'God' (+200)
Last year the MVP was Malcolm Smith from the Seattle Seahawks, and he broke the streak and thanked his teammates but God came in second, but this year we are rolling the dice with the man upstairs. The betting favorite in this category is Teammates and Does not Thank Anyone or Mention Any on the List, and both are +175. Usually if an offensive person wins the MVP God and Fans are the best props to bet in this category, and I'm hoping this trend goes this Sunday. If this was the NBA or college football God will be the huge favorite (and yes I researched this), so I'm hoping for a younger MVP in the game. If Tom Brady wins then I'm in trouble because he always thanks his teammates and city first. God at +200 is a great price, and I believe this number gets bet all Sunday so grab the +200 now before get goes lower then $2.00. Don't forget to take advantage of Sportsbook.com's 25 percent sign-up bonus if you Click Here and use that for my big plays this weekend.
THIS WEEK'S MOST POPULAR ARTICLES:
Super Bowl Betting History: Handicapping Defending Champs
2015 Super Bowl MVP Odds: Picks and Predictions for Betting Value
2015 Super Bowl Cross-Sports Props Expert Picks vs. NBA