Doc's Sports Handicapping - Weekly Newsletter May 12-May 19
by Doc's Sports - 5/12/2015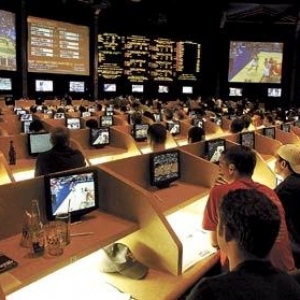 WHAT'S INCLUDED IN THIS NEWSLETTER:
- FIVE Winning Free Picks Posted Below!
- Preakness Stakes Picks Available For Just $35!
- Ferringo, Esparza To Follow Up Big Derby Wins
- Doc's Going For 8 Straight NHL GOTW Winner
- Ferringo With TWO 8-Unit MLB Plays This Weekend
- Esparza Continues Incredible Fight Profit (18-4, +7500)
- MLB 3-For-1 Specials Available -Sign Up HERE!
THIS WEEK'S TOP GAMES FROM OUR TEAM OF EXPERTS:
WEDNESDAY
Allen Eastman - 7-Unit MLB Baseball Play (CLICK HERE)

THURSDAY
Strike Point Sports - 8-Unit MLB Baseball Play (CLICK HERE)
Allen Eastman - 8-Unit NBA Play (CLICK HERE)
FRIDAY
Doc's Sports - Preakness Stakes Predictions (CLICK HERE)
Robert Ferringo - Preakness Stakes Predictions (CLICK HERE)
Raphael Esparza - Preakness Stakes Predictions (CLICK HERE)
Robert Ferringo - 8-Unit MLB Play (CLICK HERE)
Raphael Esparza - 7-Unit MLB Baseball Play (CLICK HERE)
Jason Sharpe - 6-Unit MLB Baseball Play (CLICK HERE)
Doc's Sports - 5-Unit MLB Baseball Play (CLICK HERE)
Allen Eastman - 5-Unit MLB Baseball Play (CLICK HERE)
SATURDAY
Robert Ferringo - 8-Unit MLB Play (CLICK HERE)
Raphael Esparza - 7-Unit UFC Play (CLICK HERE)
Raphael Esparza - 7-Unit MLS Soccer Play (CLICK HERE)
SUNDAY
Doc's Sports - 5-Unit NHL Hockey Play (CLICK HERE)
Raphael Esparza - 5-Unit EPL Soccer Play (CLICK HERE)
HANDICAPPER'S HOT STREAKS AND NEWS:
Doc's Sports Horse Racing is set to attack the 2015 Preakness Stakes with an all-access pass you do not want to miss. Our top three selections in the 2015 Kentucky Derby all finished in the top three, and we are expecting similar results with the Preakness Stakes. For just $35 (click here) you receive all of our best bets, so sign-up now and let 43 years of handicapping experience work for you. Doc's Sports 2015 Preakness Stakes selections will be released on Friday, May 15, giving you plenty of time to make your wagers.
Doc's Sports NHL is going for EIGHT straight Game of the Week winners this weekend (Sunday)! We have also recorded 15 of 19 winning days overall as we continue our postseason dominance. Over the last three seasons, we have brought home over $9,000 in profit during the Stanley Cup Playoffs alone. There are so many great betting opportunities this time of year, and we are excited about the upcoming Conference Finals matchups. We are also currently on a 13-2 run on our Game of the Month selections dating back to last season and are patiently waiting for the perfect opportunity to extend that streak. Get on board for the playoff run from Doc's for just $30 a day.
Doc's Sports MLB posted some unbelievable numbers on the diamond last season with over $13,000 in profit for $100 bettors when it was all said and done. We got off to a great start this season with $2,500 in profit in April. May hasn't been as kind, but we focus on long-term results and we've been the best in the business since taking over five years ago. Doc's has accumulated an industry-leading $25,000 in profit over the last five regular seasons combined on the bases. On Friday we are releasing our 5-unit Game of the Week, so don't miss out! Get on board for just $30 for our daily selections or get every selection that we make from now through the World Series in October for just $750 - one of the best values on the entire site.
Robert Ferringo has been the best Triple Crown horse racing handicapper in the country over the past six years and proved it yet again with a fantastic winner at the Kentucky Derby. Robert cashed an $800 exacta ticket for his clients and looks to top that this week with his Preakness Stakes selections. Robert will have his Preakness wagers available Friday at 7 p.m. EST, and you do not want to miss out on what will be one of the weekend's biggest gambling events. Robert's best Triple Crown race has been the Preakness, where he correctly predicted the winner SIX STRAIGHT YEARS from 2007-2012. Robert has picked the winner in 8 of the last 15 Triple Crown horse races, and in 2011 he went a perfect 3-for-3, turning a profit in the Derby, Preakness and Belmont. Get an all-access package for just $35! Also, Robert is playing for a big weekend on the diamond as well and will be dialing up not one but potentially TWO 8-Unit MLB Plays on Friday and Saturday. Robert won his 6-Unit Play Monday with Washington in a blowout (11-1) and is going to have a monster weekend. Sign up today with one of the best in the business!
Raphael Esparza has a full range of sports going, and he is looking for another solid profit weekend. Need baseball winners? He has 15 of 22 winning MLB nights for $1,700 in profit, and Friday night he has a HUGE 7-Unit Play on the MLB betting board. How about some horse racing winners? Esparza easily made a profit on the Kentucky Derby, and Saturday afternoon is the Preakness Stakes. He will have at least 2-3 picks in races at Pimilico, including the Preakness Stakes. Esparza has nailed eight out 12 NHL playoff winners while banking a cool $1,200 in profit. What about the NBA? He has rung up $2,100 in winnings during a NBA run of seven of nine playoff winners. Don't forget UFC/Boxing Plays as well because Esparza has a 7-Unit UFC Fight Night 66 going Saturday early afternoon. His 2015 Fight record is outstanding, going 18-4 $7475, and Saturday he will add to this unbelievable fight record. I haven't even mention his soccer plays, which Saturday he will be going for seven straight MLS soccer winners and Saturday night he has another 7-Unit MLS Play. Esparza is a one-man wrecking crew, and if you are not cashing in you are just missing out. Sign up today!
Jason Sharpe tends to be a little more conservative than most when it comes to the size of his plays, but when he spots a play he loves he's ready to pounce on it. His 6-2 record this baseball season on plays of 5.0 and higher plays proves he's a guy that knows an excellent investment when he sees it. His big-play success thus far on the diamond is one big reason he's again jumped out ahead $3,000 just five weeks into the 2015 MLB season. This Las Vegas professional knows that one loss today can end up being worth two wins in the future if you learn something from it. That's exactly how he feels about this Friday May 15, as that's the day Jason Sharpe releases his 6-Unit MLB Game of the Month for May. This big-play selection will involve a pitcher that he lost with last week but one he also feels pitched way better than the other bettors realize. Being able to spot quality wagers is why Jason Sharpe won his $100 a unit clients over $9,000 in profits on all his sports plays in 2014 at Doc's Sports, and this is also the main reason you don't want to miss out on his 6-Unit MLB Game of the Month going this Friday May 15.
Strike Point Sports continues to utilize their simple, effective one-play-per-day method across an array of sports. They went on a major MLB run last weekend, nailing three straight 8-Unit winners for over $2,500 in baseball profit. Strike Point is going to keep the pedal to the metal and will have another 8-Unit MLB Play on Thursday as they try to continue this monster run. SPS has been the top profit producer in the industry over the last nine months, producing nearly $30,000 with their football and basketball picks. Now it is time for that to continue on the diamond as they look to follow up their profitable 2014 baseball campaign. They will continue focusing on selectivity with their NBA and NHL services as well, and they are hitting a miraculous 62 percent this year in the NBA (104-64) for the best basketball season in America. Check out SPS today.
Allen Eastman has rung up nearly $3,000 in NBA profit over the last three weeks and is on one of his best runs of the season. He has gone 4-1 with his plays of 5.0 or higher over the last week, including 5-Unit NBA winners on Sunday and Monday, and he is releasing a rare 8-Unit NBA Play on Thursday. He loves one of the series right now and is going to throw all his weight behind this monster pick. He won a 7-Unit Play with the Clippers in the first half of Game 3 and will do it again on Thursday. But before that Eastman is going to go big with a 7-Unit MLB Play and is looking to give this week a jolt. This MLB ace has been treading water lately, but he went 2-1 on Monday and hit a 7-Unit winner with the Pirates playing 'under' last Wednesday. He is looking to make it back-to-back Hump Day scores with Wednesday's top pick. Eastman is one of the most venerable handicappers in the industry, and you can sign up with him exclusively at Doc's Sports today.
Alan Harris is the newest member of the Doc's Sports team, and we are proud to be releasing his picks to the public. He is currently handicapping Major League Baseball and got off to a strong start, nailing a 5-Unit Play last Saturday and posting two of three winning nights. He will also have CFL Football selections available, and we feel confident that he'll be another profitable addition to the team. Check his Insider's Page for bio and details.
The Wiseguy War Room continues to tweak its models for each sport to maximize profits for its clients. The War Room has shown a small profit so far this baseball season, and the good news is that the more game data they accumulate, the higher the winning percentage. As a result, you can expect more and more selections as the MLB season goes on. The NBA and NHL postseasons are in full swing, and the War Room has been hard at work reviewing their postseason systems to find value for its clients. In the brief time since its inception, the War Room has accumulated nearly $8,000 in profit overall. Text the word "WISE" to 29022 and you'll get a free trial of the service with selections from every sport sent directly to your phone. Check out what the service is all about ( click here).
Western Viper is a new service that has made "the cut" of our rigorous evaluation. Out of the hundreds of services we monitor, less that 1% make it onto our website. We typically monitor them for six months, and during the last three months that we monitored them using our unit system they would have made our $100 bettors $28,700. For details click here. To get a free trial of this service text the word VIPER to the number 29022. For daily updates of their performance now that they are live on our website - Click Here.
FREE PICKS FROM DOC'S SPORTS EXPERT HANDICAPPERS:
Free MLB Baseball Prediction From Robert Ferringo :
Take St. Louis (-130) over Detroit (8 p.m., Friday, May 15)
It was another easy Free Play winner last week when Washington hammered Atlanta, and I'll try to cash another newsletter ticket for you with this one and I could have as many as two 8-Unit MLB Plays this Friday and Saturday. Be sure to sign up for my big-time weekend as I will have my Preakness Picks available on Friday for just $35. I hit a HUGE Derby ticket that cashed for $800, and I hit the winner in the Preakness six straight years from 2007-2012. As for this play, why not bet the Cardinals at home? They have the best record in baseball and have been terrorizing people at Busch Stadium. The Tigers are in town, and they are not really set up to play National League baseball. They don't field well and they don't run the bases well, and that's a bad mix against a Cardinals team that plays great fundamental baseball. Shane Green is a guy that I have been a fan of this year for Detroit, and his success will help keep this number down. But I think the real value is with Carlos Martinez for the Cardinals. He got off to an awesome start this year, allowing just three runs in his first four appearances and just five runs in his first 26 innings. He's given up seven runs in each of his last two starts, but I think that he is due for a rebound effort. That is tough to come by against a powerful Detroit lineup. But, again, playing at home and taking away the DH from the Tigers is only going to help Martinez's cause. I like St. Louis to strike first in this series; especially knowing they have to face David Price on Saturday. You can take advantage of Sportsbook.com's 25 percent sign-up bonus if you Click Here and be sure to sign up for my MLB service for this weekend's two big 8-Unit Plays.
Free MLB Baseball Prediction From Strike Point Sports :
Take 'Over' 7.0 Toronto at Houston (8 p.m., Friday, May 15)
The Blue Jays are the No. 1 scoring team in the Majors right now with an average of 5.3 runs per game, and I don't think that the Astros pitching staff is going to hold them back. Dallas Keuchel should be on the mound against R.A. Dickey. Both pitchers can look like Cy Young winners at times. But both are also hittable at other times. Keuchel gave up four runs in his last time out, and Toronto has been very good against left-handed pitching. Dickey has been very hit or miss for the Jays. But Houston is No. 2 in the Majors in home runs hit, and I think that the Astros are going to tee off on the knuckleballer. He has a 5.00 ERA so far this year and just 20 strikeouts to 19 walks in 45 innings. Dickey has given up at least four runs in four of his last five starts and was tagged by a bad Boston lineup for six runs in his last start. He is turning 41 this year, and age may be catching up to him. Play the 'over' in this one and use a free $250 free play from Bovada (Click Here) on my free play and be sure to sign up today and keep cashing with our fantastic NBA season or get on board as we look for back-to-back winning MLB years.
Free MLB Baseball Prediction From Allen Eastman :
Take Washington (-165) over San Diego (4 p.m., Saturday, May 16)
No one is hotter than the Nationals right now! As of Tuesday they had won 11 of 13 games, and they are tearing up the National League. Max Scherzer dominated his former team in Arizona on Monday, and I expect more of the same on Saturday when he pitches again. Taking a guy like Scherzer and putting him in a pitcher's park is a dream! Especially when going up against a lineup struggling as much as the Padres. San Diego is in the Top 10 in the league in runs. But most of their big outputs have come against bad pitching staffs like Colorado and Arizona. I think they are going to struggle in a big way against a team like Washington and especially against a guy like Scherzer. The Nationals are 19-7 in their last 26 games against teams from the N.L. West, and they are 49-24 in their last 73 games when they are listed as a favorite. We will have to pay a hefty price for this one, but it will pay off with an easy winner. Take the Nats to the bank. You can take advantage of a free $250 free play from Bovada ( Click Here) and use it this week on one of my two major MLB plays.
Free MLBBaseball Prediction From Doc's Sports :
Take 'Over' 8.0 L. A. Angels at Baltimore (7 p.m., Saturday, May 16)
There isn't much to like from Saturday's starting pitchers in the game between the Los Angeles Angels and Baltimore Orioles. Matt Shoemaker goes for the Halos, and he is enduring a bad sophomore slump after taking the league by storm last season. He checks in with a 6.61 ERA and has seen a dip in his velocity from last season. The O's send a struggling Bud Norris to the hill in what could be his last start in the rotation for a while. Norris carries an absurd 9.88 ERA and 1.87 WHIP into this one and doesn't look comfortable on the hill. Both of these offenses are off to slow starts, but they have plenty of pop in their lineup. They could use a game like this to get on track against a pair of weaker starters. Take the OVER in this one. Last season we posted one of the best MLB seasons ever at Doc's, so don't miss out on huge profits again this season as we're off to a profitable start in 2015. Take advantage of Sportsbook.com's 25 percent sign-up bonus (Click Here) and keep an eye out for another top play winner this weekend. We've already pocketed over $2,000 in the first month of the MLB season.
Free Boxing Prediction From Raphael Esparza :
Take Golovkin To Win Between Rds 7-9 over Monroe Jr. (Saturday, May 16)
Gennady Golovkin or "Triple G," is probably the best fighter in the boxing ring right now. Sorry Floyd Mayweather Jr.! Triple G is 32-0 with 29 KO's and is coming off a TKO victory over Martin Murray, and I believe Murray is a tougher fighter than Willie Monroe, and if Triple G lands the early body shots this fight will be over between the rounds of 7 thru 9. Monroe is a nice fighter, but he hasn't faced anybody like Triple G, and again I see him going down in the mid-rounds and Triple G gets another easy victory. Right now I don't see anybody in his weight class that can challenge him or to beat him. Use a free $250 free play from Bovada (Click Here) and don't forget about my Preakness Stakes selections this weekend. I will have plays in 2-3 of the races on Saturday and want to follow up a great Derby performance!
THIS WEEK'S MOST POPULAR ARTICLES:
2015 Preakness Stakes Expert Betting Advice: Tips on Maximizing Wagers
Weekly Q&A with Doc's Sports Expert Handicapper Raphael Esparza
2015 Preakness Stakes: Handicapping the Jockeys