College Football Weekly Predictions - Week 5
by Alan Matthews - 10/2/2009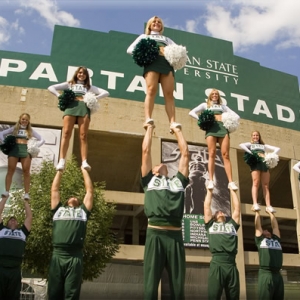 I liked three road dogs last week for our best of the best, and two of them came back to bite me to even our record this season at 6-6. We nailed TCU somehow getting points at Clemson, and the Horned Frogs won straight up, as I expected they would. But both Arkansas (at Alabama) and Illinois (at Ohio State) put up lousy offensive efforts, and neither came close to covering. Maybe it's time to look at some favorites.
On to our Week 5 picks:
Florida State at Boston College, Saturday, noon
Current line: FSU -3.5. This has moved as much as two points toward Boston College since it opened - in fact, this opened at 6 at one book.
Who the public likes: Despite the line moving in favor of Boston College, approximately 71 percent of the public is leaning toward FSU as of this writing.
Last week was a major trap game for Florida State, and it showed. The Seminoles appear to be a completely different club on the road. These teams have met four times as ACC opponents, and the visiting team has won every time. In fact, FSU is the only ACC team with two wins at Boston College since the Eagles joined the conference in 2005. History does show this should be close, as the winning team in each of the past four years has won by 11 points or less and the team to score the first TD has won all four. There's no question that FSU has way more talent this season, so it's really just a matter of focus and limiting turnovers. The difference at QB is staggering. The Noles' Christian Ponder has completed 46 of his last 63 passes (.73 percent) and leads the ACC with 1,082 yards passing. BC starts true freshman Dave Shinskie for the second week in a row. He was definitely good in the win over Wake last week, completing 18-of-29 passes, for 228 yards and three TDs. But the speed will be a little different on the other side of the ball this week.
Take FSU and give the points.
Michigan at Michigan State, Saturday, 3:30 p.m.
Current line: Michigan State -3. No line on the board has moved as much as this one, with Michigan opening as a two-point favorite at some books.
Who the public likes: Despite a monster line move toward Michigan (or maybe now because of it), approximately 73 percent of the public is leaning toward the Wolverines. Indeed, the percentage of Sparty backers seems to have dropped as the line moved toward MSU.
This one should be high scoring. Michigan State leads the Big Ten in passing, averaging 320.8 yards per game. Michigan struggled against the pass against both Notre Dame and Indiana and was fortunate to win both. A big injury concern could be Wolverines freshman QB Tate Forcier, who has been terrific. He missed some practice this week with a bruised shoulder but will start. Sparty won in Ann Arbor last year, and Michigan hasn't lost to Michigan State in consecutive seasons since 1967. In addition, Michigan has won three straight games in East Lansing, but by just a combined 14 points. Mental mistakes (and poor defense) cost State in losses to Central Michigan, and four Spartan turnovers led to 21 Wisconsin points last week. I think Sparty gets it all together this week.
Take MSU and give the points.
Southern Cal at California, Saturday, 8 p.m.
Current line: Southern Cal -4.5. This has moved toward the host Bears about 1.5 points.
Who the public likes: When this line first opened, more than 60 percent of bettors were leaning toward Cal. Now it's around 41 percent.
If Jahvid Best can't even reach 60 yards rushing against Oregon, how does he expect to do any better against a Trojan defense that again is among the best in the country? That unit is sixth nationally in total defense (227.0 yards per game), fifth in scoring defense (10.0 points per game) and in the top 10 in rushing defense, allowing less than 60 yards per game. Last year, Best had just 30 yards on 13 carries in Cal's 17-3 loss to the Trojans. That was the first time a Jeff Tedford-coached team had failed to score a touchdown until last week. Cal hasn't been a good road team of late. Sure, the Bears won at Minnesota a few weeks ago, but overall they have lost five of six away from home. USC has won five in a row and seven of eight in this series. And with Matt Barkley getting healthier, the Trojans should win by at least a touchdown.
Take USC and give the points.