Dancing With the Stars Predictions and Odds for Betting
by Christopher G. Shepard - 9/10/2010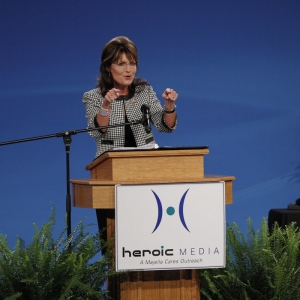 Mike "the Situation" Sorrentino, Brandy, David "the Hoff" Hasslehoff, Audrina Patridge, Jennifer Grey, and Kurt Warner are among the star-studded cast of contestants when the two-hour season 11 premiere of 'Dancing with the Stars' airs at 8/7 p.m. on ABC Monday Sept. 20. Prop-culture purveyor Bodog has hung odds on the outcome for DWTS11 with Brandy set as the 3/1 favorite.

Before investing in the outcome of this 'entertainment proposition' based solely upon the fact that Jennifer Grey rocked the unitard in 'Dirty Dancing,' you should know how the scoring system works. First the judges give their marks between one and 10 for a grand total of between three and 30 points. Here is the tricky part; the judges points are calculated as a percentage of the total number of points awarded on a given show.

For example, if a team earned 15 points on a night when the judges awarded 150 points, their judges' share would be 15/150 = 10 percent. This percentage is then added to the percentage of the USA and Canada votes received for each contestant. The bottom two couples are identified in the results show, and the couple with the lowest combined total is eliminated. This goes on until there is one couple remaining. Last season's winning couple was Nicole Scherzinger and Derek Hough. It was the second time Hough won DWTS. Here is a look at the 'stars' and whom I am picking to win 'Dancing With the Stars' for my betting predictions.

Predictions on who will win 'Dancing with the Stars'

Audrina Patridge (8/1) is partnered with Tony Dovolani in what could be the hottest looking couple on the dance floor. Unfortunately for Dovolani is that he's been paired with a bunch of duds in the past (Kate Gosselin '09) with his best a third place in 2008. Patridge's niche-market fan base won't help her either. I'd lay off Heidi and Lauren's ex-BFF.

Brandy (3/1) might be better known as 'Moesha,' but with partner Maksim Chmerkovskiy they are the couple to beat. Something is too easy about this one. Maks was Erin Andrews' dance partner last season and finished third. He gets the good talent, but in the end they wilt.

Bristol Palin (20/1) is partnered with Mark Ballas. If you are a two-time DWTS winner and won with Olympic athletes Kristi Yamaguchi and Shawn Johnson, Palin is a huge drop-off in talent. I mean so big you can't recover from it. Early elimination alert.

"The Hoff" David Hasselhoff (10/1) is up there with Mrs. Brady in terms of popularity and as long as he can avoid drinking before his dance numbers The Hoff should go deep into the competition. Hoff is partnered with Kym Johnson, and while I don't see them wining they'll most definitely entertain us for most of the competition.

Florence Henderson (25/1) is best known as Mrs. Brady on the Brady Bunch, but in recent years has tried to dispel the image of a goody-goody mom. How much dirty dancing will we see from Floho? That depends upon partner Mark Ballas (Corky's Dad!) and what he can extract from Henderson. How much is left in those +70 legs remains to be seen, but if the history of this show plays true to form she'll get eliminated a few episodes into the new season.

Jennifer Grey (7/2) has a lot to live up to and with her partner, last season winner David Hough, she has got to be considered the favorite to win over Brandy. Not only does Grey have the stage pedigree, but also she defined a niche dance for two generations of fans. Grey has the popular vote and as long as she doesn't trip up too badly will be the judges darling. She'll be a top-three finisher.

Kyle Massey (18/1) can rap and dance from one Disney show to the next. Massey is partnered with Lacey Schwimmer and I don't see Massey bringing enough star power to beat the others. Lay off this couple.

Kurt Warner (20/1) is the ex-Super Bowl winning NFL quarterback and we will see if God is also a fan of DWTS. Having watched Warner scramble and run for years in the NFL I am confident that he is not going to go very deep into this season.

Margaret Cho (12/1) is annoying but I am trying not to let that get in the way of solid analysis. Maybe it's that I just don't get that Chinese-American San Francisco comedy shtick. Whatever it is, when I think of ease and grace Cho isn't close to that list. However, she does have one of the best dance teachers as a parter in Louis van Amstel so that might help her out, but I still can't see Cho beating out Brandy or even Rick Fox.

Michael Bolton (10/1) has short hair now and is paired with dance pro Chelsie Hightower. Both blondes will be fun to look at as the Lanky Bolton and Hightower seem to be a physically good match, but we'll see if there is any backlash from writing, "How am I supposed to live without you?"

Mike "The Situation" Sorrentino (7/1) is the Jersey Shore ab-sation whose rock hard torso and crooked sneer have the ladies swooning. But have you seen him shake his groove thing with the grenades at the clubs in Miami and the Jersey Shore? The Situation is partnered with smoking hot Karina Smirnoff. She's finished second and fifth but it's only a matter of time that she wins.

Rick Fox (11/2) is the NBA champion LA Lakers and Boston Celtics player who is perhaps best known for being Vanessa Williams' ex-husband. Fox is good looking and talented and has two-time winner Cheryl Burke as his partner. Fox knows how to move and for a big guy has good foot-work, so you can't count him out considering the success of previous professional athletes.

Top Three
Jennifer Grey & David Hough (7/2)
Rick Fox & Cheryl Burke (11/2)
Mike "the Situation" Sorrentino & Karina Smirnoff (7/1)

Pick to Win DWTS11
Jennifer Grey & David Hough (7/2)


Dancing With the Stars - Odds to win Season 11*
Audrina Patridge - 8/1
Brandy - 3/1
Bristol Palin - 20/1
"The Hoff" David Hasselhoff - 10/1
Florence Henderson - 25/1
Jennifer Grey - 7/2
Kyle Massey - 18/1
Kurt Warner - 20/1
Margaret Cho - 12/1
Michael Bolton - 10/1
Mike "The Situation" Sorrentino - 7/1
Rick Fox - 11/2

*odds courtesy of Bodog.