WrestleMania 36 Predictions with Odds and Expert Betting Picks
by Raphael Esparza - 4/1/2020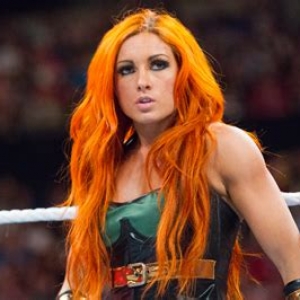 WWE WrestleMania is live this Saturday and Sunday from an empty WWE Performance Center! Given the times we are living in now, I'm just glad to see this WWE event! Originally WrestleMania was slated to take place at Raymond James Stadium in Tampa Bay this Sunday. However, with the COVID-19 pandemic, even WWE had to change their ways.
With the unfortunate circumstances, WrestleMania is now a two-day event. However, on the bright side, we now have former NFL superstar Rob Gronkowski hosting the two-day Mania event. In these troubled times, even if you are not a wrestling fan, I highly recommend watching this two-day event just to escape daily life and maybe take in a good laugh or be distracted.
It's no secret that WrestleMania is considered the Super Bowl of wrestling entertainment, but this one at the WWE Performance Center in Orlando is set up to be an eye-popping two-day event! WrestleMania always brings out the entertainment stars, and this year we probably won't see big stars interrupting WrestleMania because of travel issues. Saturday and Sunday we will see some outstanding matches, and I'm hoping we see another head-turning upset like last year when the IIconics won the Tag Team Championship at +280 or two years ago when Brock Lesnar beat Roman Reigns to retain the championship belt. Reigns opened as a -1200 betting favorite, and Lesnar was as high as +600 to win that match.
Here at Doc's Sports, I handicap and provide entertainment odds for events such as WrestleMania, and being a global oddsmaker I have decided to post odds and props for WrestleMania. If you going to place some cash on these WWE WrestleMania matches, I highly recommend betting them early because these numbers move quickly because of low limits.
My WWE betting predictions have been profitable, and with the last six WWE pay-per-view events I have gone an outstanding 34-13 and scored multiple plus-money winners. At Royal Rumble we went 7-0 on the betting card, but in the last 24 WWE PPV's I am 116-50 (70 percent), and if you are going to place some action on the WrestleMania card do it very quickly. WrestleMania should also set up some outstanding matches for the next couple of PPV's, and we could see some long storylines and probably more underdog winners.
RAW WWE Championship
Brock Lesnar +260
Drew McIntyre -350
Lesnar/McIntyre Props

Brock Lesnar F5 against Drew McIntyre in match?
Over 1.5 -200
Under 1.5 +160
Drew McIntyre Claymore Kicks against Brock Lesnar in match?
Over 1.5 -240
Under 1.5 +180
The suits in the back have been really pushing Drew McIntyre, and this weekend we could see the next big WWE star. Lesnar will do his job selling this fight, and I see this match being really good and really entertaining. When this match is over, we will have our first British WWE Champion.
Prediction: Drew McIntyre
RAW Women's Championship
Shayna Baszler -180
Becky Lynch +140
RAW Women's Championship - Method of Decision
Submission -160
Pinfall +140
Any Other Method +230
Last year, Becky Lynch headlined WrestleMania 35 alongside Ronda Rousey and Charlotte Flair, and she was the betting favorite to come out on top in their Triple Threat Match. Boy has 365 days changed for the champ! Lynch has been the champ for over a year, and I think it's the right time for another female dominant force to hold the belt. Sorry 'The Man,' but you will tap this weekend.
Prediction: The Queen of Spades - Shayna Baszler
NXT Women's Championship
Rhea Ripley -180
Charlotte Flair +140
NXT Women's Championship - Method of Decision
Submission -150
Pinfall +100
Any Other Method +300
WWE could go either way in this match, and it wouldn't shock me to see 'The Queen' Charlotte Flair win this match. Rhea Ripley is a powerful female newcomer, and she dominated NXT UK and will be a force here in the states. I know the Queen doesn't need to win this match, but I'm calling for the upset here and I'm taking the plus money.
Prediction: Charlotte Flair wins the NXT belt but losses at the next NXT show.

Wrestlemania Singles Match
John Cena +350
Bray Wyatt -500
I'm still shocked that they gave the belt to Goldberg at Super ShowDown, so in this match it wouldn't shock me to see them put Wyatt back on top. Why bring back John Cena for this match knowing that he will be leaving again? So, for this WrestleMania match I see Bray Wyatt getting back on the win column.
Prediction: Bray Wyatt -500
Wrestlemania Singles Match
Kevin Owens -160
Seth Rollins +120
These two have been feuding since Seth Rollins aka the Monday Night Messiah switched his demeanor to a cult leader. This match is a tough one to call because both former World Champs can suffer a loss and still gain street cred. WrestleMania is all about building momentum, and I see Kevin Owens getting a big push in the next couple of months.
Prediction: Kevin Owens -160
Wrestlemania Singles Match
The Undertaker -400
AJ Styles +300
The Undertaker was M.I.A last year at WrestleMania, but this year the Deadman faces AJ Styles. I'm not going to lie, I'm not looking forward to this match because The Undertaker is old and can't hang with the wrestling ability of AJ Styles. AJ Styles could use the momentum build if he wins this match, but I see the Deadman taking this match.
Prediction: The Undertaker
Wrestlemania Smackdown Women's Championship Elimination Match
Sasha Banks +100
Bayley +125
Lacey Evans +350
Naomi +600
Tamina +2500
I don't understand why Bayley has to lose her belt (spoiler) in an Elimination match. The match was originally announced as a Six-Pack Challenge, but Dana Brooke had to step out because she is in quarantine or self-isolation. I know the smart bet is taking the small favorite Sasha Banks to pin her best friend and become champ, but I'm taking a shot at a bigger plus-money female.
Prediction: Lacey Evans
Wrestlemania Singles Match
Aleister Black -450
Bobby Lashley +325
Don't really care about this match because this match was poorly set up. The main question is where is Rusev? How come we can't have one more match between Rusev and Bobby Lashley! WWE is trying to push Aleister Black, and I don't see him losing this match unless we see a surprise guest appear. I hope so because that might save this match.
Prediction: Aleister Black
Wrestlemania Singles Match
Edge -300
Randy Orton +200
Edge is one of my all-time favorite wrestlers, so this prediction might be bias. This feud is one of the most anticipated matches at WrestleMania, and this match could get very ugly. Edge is out for revenge, and I see him getting revenge over Randy Orton. I was going to post a prop of how many RKO's will be landed in this match, and I see Edge winning this match by an RKO Outta Nowhere!
Prediction: Randy Orton
Wrestlemania Singles Match
Elias +110
King Corbin -140
First of all, do these guys ever win in a big PPV event? I can't remember the last time Elias won a PPV match. However, this weekend I finally see it. This match will be boring, and both men can win easily. However, with King Corbin still having his crown no matter what happens this weekend, I see great value with Elais.
Prediction: Elias
Wrestlemania RAW Tag Team Championship
The Street Profits -300
Andrade & Angel Garza +200
Before COVID-19, the WWE crowd loved the Street Profits, and I don't see the suits in the back taking away their RAW Tag Team belts. Grab the -300 before this number moves to -400 or higher because this match could be the strongest prediction of the night.
Prediction: The Street Profits -300
You know I had to post a Rob Gronkowski WrestleMania prop for the weekend.

Will Rob Gronkowski have an official match at WrestleMania
Yes -700
No +400
Raphael Esparza is one of the best handicappers in all sports. This weekend Esparza will have plays from Horse Racing and soccer. New clients can take advantage of Doc's no-hassle $60 free picks offer and get Esparza's weekend picks.