2021 Rock & Roll Hall of Fame Betting Odds and Predictions
by Raphael Esparza - 2/17/2021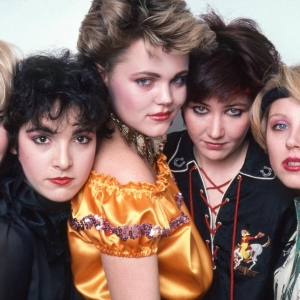 When I'm done handicapping games for the day and taking a look ahead at the following day's odds, I often watch a variety of games at night. This is the time I usually start to think about props. I'm an entertainment props oddsmaker for a major global sportsbook. This down time is when I start to think of some crazy props that will get a lot of attention and provide entertainment for bettors. And this week I had a blast researching the music industry.
The nominations for the Rock & Roll Hall of Fame's class of 2021 are out, and this week I thought 'why not put betting odds on all the nominees?'. When do we know who gets in and when can we cash winning tickets? The top vote-getters will be announced in May and inducted in the great state of Ohio. Of course, the Hall of Fame ceremony will be in the fall and is always televised.
Here are the opening odds on the artists that have a chance to get inducted to the 2021 Rock & Roll Hall of Fame
Jay-Z
Yes -1200
No +800
Many Rock & Roll fans like to say hip-hop/rappers don't belong in the Rock & Roll Hall of Fame, but too bad because one of the greatest rap stars and music stars is a shoe-in to get in this year. Don't forget that Jay-Z has huge rock connections (Coldplay, Linkin Park, and others). And if he doesn't get in this year, this will be one of the biggest betting upset of my lifetime.
Foo Fighters
Yes -130
No +100
This was one of the toughest artists I had to line because parts of me say, yes, the Foo Fighters get in this year. However, some experts I consulted said No. This result could go either way, in my opinion, and if not this year but one coming year Dave Grohl and the Foo Fighters will be rocking out in Cleveland.
Mary J. Blige
Yes -120
No -120
Does the 'Queen of Hip Hop Soul' get in this year? That's the million-dollar question. Flip a coin here is my guess. Here is another close call. And if Tina Turner wasn't nominated this year, then I would think the Queen gets in.
Iron Maiden
Yes -140
No +110
Heavy Metal bands have always had a difficult time getting in the Rock Hall, but maybe things will change this year. I was shocked to hear that this was Iron Maiden's first time as a nominee, despite being eligible in the early 2000s. I forgot that Iron Maiden were pioneers of the new wave of British heavy metal bands. And with the early success, I say they could be a big surprise this year and get in.
The Go-Go's
Yes -200
No +160
Can someone please explain to me why this is The Go-Go's first nomination this year? The Go-Go's were the first all-female band to top the Billboard charts with an album that featured them writing and… get this, playing their own songs. Not only do they, 'Got the Beat' but they will be in the Hall.
Rage Against the Machine
Yes +110
No -140
Rappers and heavy metal bands have a hard time getting into the Rock & Roll Hall of Fame, so combining both like Rage Against the Machine seems like a long shot. This is their third time being nominated. And if they didn't get in the other two times, I don't see third time being a charm.
Kate Bush
Yes +500
No -1000
I'm not going to lie, but I had no clue who Kate Bush was when I started doing research for posting betting lines (sorry, Kate Bush fans). This is Bush's second nomination, and I don't see her name being announced in May. But maybe she will get in soon.
Devo
Yes +250
No -400
Devo got their first nomination in 2019, and they do have their following, but not enough to get in the Hall this year. I miss my Devo hat that I had in the early 80s, and I'm always ready to 'Whip It,' but sorry Devo fans, not this year.
Chaka Khan
Yes +200
No -300
Does the "Queen of Funk" finally get in this year? Chaka Khan is the Susan Lucci of the Rock & Roll Hall of Fame. She probably has a better shot of getting in as a solo artist than with Rufus. However, again always a bridesmaid never a bride and Chaka Khan doesn't hear her name again. Come on voters!!
LL Cool J
Yes +160
No -200
LL Cool J is getting close to Chaka Khan nominations, and I feel that with Jay-Z probably getting in that will hurt him in the long run. I still think LL Cool J should have been inducted in before Notorious B.I.G, but what do I know. Sorry LL, maybe next year!
Todd Rundgren
Yes +250
No -400
Tons of experts thought he should have gotten in last year because this year nominees are very tough. Three straight years Todd Rundgren has been nominated, and again I see him trying again next year.
Dionne Warwick
Yes +300
No -500
Dionne Warwick should tell me if she is getting in this year or not. She was the one on the Psychic Friends Network in the early 90s. She is a big hit on social media as of late, but I don't see her getting in on her first nomination.
New York Dolls
Yes -120
No -120
Let's face it, the New York Dolls are the pioneers of glam rock and were massive influences in bands like the Sex Pistols, Ramones, and much more. Here is another coin-flip, and I'm hoping the coin lands on 'Yes' unless the bettors tell me something else.
Carole King
Yes -400
No +250
With Carole King's famous album turning 50 this year, what better present than to get in the Rock & Roll Hall of Fame. Carole King is already in the Hall as a songwriter, and this year we will hear her name as a performer.
Tina Turner
Yes -700
No +450
Tina Turner as a solo artist is pretty much open and shut as I will be shocked if she gets snubbed this year. If Stevie Nicks got in the Hall (2019) twice already, so will Tina Turner this year. And let's face it, Tina Turner is someone you should always cheer for. One of the greatest music comebacks of all-time.
To be eligible for this year's Hall of Fame ballot, each nominee's first single or album had to have been released in 1995 or earlier. A voter pool of more than 1,000 artists, historians, journalist, and members of the music industry will select the new class.
Raphael Esparza is one of the best handicappers in all sports. This weekend Esparza will have plays from NBA, College Basketball, NHL, Soccer, Horse Racing, Boxing, and UFC. New clients can take advantage of Doc's no-hassle $60 free picks offer and get Esparza's weekend action.