62nd Primetime Emmy Awards Betting Odds, Picks and Predictions
by Christopher G. Shepard - 8/27/2010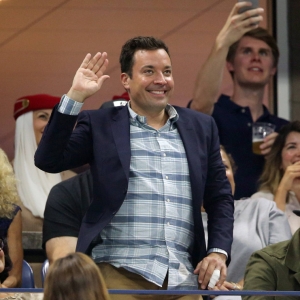 Bryan Cranston, nominated for Best Actor in a Drama Series, and "Mad Men," nominated for best Drama Series, will each go for the three-peat when the 62nd Primetime Emmy Awards, hosted by Jimmy Fallon, airs from the Nokia Theater in Los Angeles live on NBC Aug, 29 from 8-11 p.m. EST.

If you want to make the 62nd Primetime Emmy Awards more interesting, sports investment powerhouse Bodog has provided odds on the Emmy's six marquee categories. However, don't be surprised if the ballots resemble last year, or even two years ago. The notable addition to the ballots this year is the inclusion of the feel-good high school song-fest juggernaut "Glee," which should dominate this year's Emmy Awards from Best Comedy to Best Supporting Actress in a comedy (Jane Lynch). The one lock of the night is that if you watch the program you'll see a three-song mash-up courtesy of the gang from Glee.
Here are some of my Emmy Predictions for 2010:

62nd Emmy Awards - Odds to win Best Drama Series
"Breaking Bad" - 9/2
"Dexter" - 4/1
"Lost" - 5/2
*'Mad Men" - 13/10
'The Good Wife" - 8/1
'True Blood" - 10/1

I know vampires are "in" again, even if they never really left, but to include "True Blood" at 10/1 against programs like "Mad Men," 'Lost," "Breaking Bad," and "Dexter" is folly. "The Good Wife" is stuck in here as a nod to CBS, but Julianna Marguilies as the divorcee junior litigator is a niche program and won't have enough resonance with the Academy voters. Besides don't you still see her as Nurse Hathaway?

"Breaking Bad" is my favorite program on television, but has the bad luck to be going against "Mad Men". This season lacked some of the punch that it did when it started and if I have to see Jessie blaming himself for his girlfriend's death one more time I will stop watching. "Breaking Bad" is starting to feel tired.

If you were a serial killer, wouldn't you want to work as a forensic analyst by day? Micheal C. Hall does just that and is excellent on Showtime's acclaimed series. The only real shot I see at dethroning AMC's "Mad Men," which has dominated this category for the past two years, is that extended last year of "Lost". This presents a dilemma; pick the show that consistently delivers or the show that leaves viewers perpetually confused and doesn't really tie up loose ends? Hmm, anyone got a smoke?

Pick! "Mad Men," 9/2

62nd Emmy Awards - Odds to win Best Comedy Series
*"30 Rock" - 9/4
"Curb Your Enthusiasm" - 11/1
"Glee" - 3/1
"Modern Family" - 11/10
"Nurse Jackie" - 15/1
"The Office" - 13/2

What is surprising about the nominees for Best Comedy Series is that four of the six shows aren't funny at all, or were actually never funny to begin with. Take Edie Falco as a brilliant ER nurse in Nurse Jackie. Now I actually moonlight in an inner city Emergency Room in Boston and there are many funny moments. "Nurse Jackie" misses those moments.

As for the other unfunny shows you can throw in the current year's edition of "Curb Your Enthusiasm" (getting the old gang together wasn't as funny as it could have been). Meanwhile, "The Office" has so jumped the shark and is actually painful rather than funny to watch. Where did the characters go we used to love laughing at?

Speaking of shows we used to love, what happened to "30 Rock"? "30 Rock" has hit the comedic doldrums and not even Liz Lemon seems to be able to write her way out of it. While "Modern Family" is actually funny, it has the bad luck to go up against the "it" show of the year; "Glee". "Glee" wins this hands down. And that is how Chris "C's" it.

Pick! "Glee," 3/1

62nd Emmy Awards - Odds to win Best Drama Actor
*Bryan Cranston ("Breaking Bad") - 9/4
Hugh Laurie ("House") - 11/4
John Hamm ("Mad Men") - 4/1
Kyle Chandler ("Friday Night Lights") - 9/1
Matthew Fox ("Lost") - 10/1
Michael C. Hall ("Dexter") - 2/1

They say that just being nominated is a huge honor and that is what will probably come out of the mouth of first time honoree Kyle Chandler for his work in "Friday Night Lights". A great show, but without the wider voter appeal Chandler will need to win. I think the same can be said for Mathew Fox's rehabilitation of his Jack Shephard character in the final season of "Lost".

While I'd love to see Hugh Laurie win as this, at 11/4 he is just being recognized and won't win. And for all his smoking, drinking and womanizing, uber-good looking Jon Hamm is set as the sucker bet at 4/1. There are only two actors who realistically have a chance to win this; Bryan Cranston and Michael C. Hall. The Emmy is Cranston's to lose, but I don't think his bid for a threepeat was helped much by the writers on "Breaking Bad" this season.

Pick! Michael C. Hall, 2/1

62nd Emmy Awards - Odds to win Best Drama Actress
Connie Britton ("Friday Night Lights")- 13/2
*Glenn Close ("Damages") - 6/1
January Jones ("Mad Men") - 15/2
Julianna Margulies ("The Good Wife") - 11/10
Kyra Sedgwick ("The Closer") - 4/1
Mariska Hargitay ("Law & Order: Special Victims Unit") - 6/1

Wait a second Marguiles, Sedgewick, Hargitay? Did somebody forget to take them off the ballot? It seems like lacking anyone else the Academy has decreed that these three actors will always be on the ballot for Best Drama Actress. This means they'll cancel each other out by splitting votes.

This leaves us with Close, Jones and Britton as viable contenders for the Emmy. Close won the Emmy last year in this category, but I thought it was one of those lifetime achievement nods rather than her actual work on the show "Damages". At 6/1 Close has the longest odds among returning winners of repeating her Emmy win from last year.

That leaves the two longest odds actresses still in play. Both Britton and Jones are up for their first nominations and both have been consistently excellent in their roles. Britton has been consistently excellent in her role as Tammi Taylor on FNL. However, in my mind Betty Draper really brought it this season between having a child, losing her Dad and all the drama with husband Don. Given the popularity of "Mad Men" and the fact that Jones is, well, hot, I am going with the ex-Mrs. Draper to win her first Emmy.

Pick! January Jones, 15/2

62nd Emmy Awards - Odds to win Best Comedy Actor
*Alec Baldwin ("30 Rock")- 3/1
Jim Parsons ("The Big Bang Theory") - 2/1
Larry David ("Curb Your Enthusiasm") - 9/1
Matthew Morrison ("Glee") - 7/1
Steve Carell ("The Office") - 5/1
Tony Shaloub ("Monk") - 5/2

If you haven't guessed by now, I am feeling anti-incumbent and I think this category is no different. Sure, Alec Baldwin offers a nice taste at 3/1 to repeat his Emmy win this year, but he was surprisingly wooden and unfunny this year. "30 Rock" has stagnated, which will hurt his chances of a repeat. Ditto for Steve Carell (he'll get the maudlin vote and win next year, the final year of "The Office"). Ditto Larry David who has a show that has become almost unbearable to watch.

Mathew Morrison is nominated for the first time for his portrayal of earnest Will Schuster in the smashup hit "Glee". However, the one main thing about Morrison is that he is not funny. He can sing and he can dance, but he just about sucks the funny out of all scenes with Sue Sylvester. Sometimes it is just nice to be nominated.

This leaves Tony Shalub as "Monk" and Jim Parsons as Sheldon in "Big Bang Theory". The main difference is that Shaloub finished Monk this season and Parsons is actually funny. Oh yeah, isn't this a Best Comedy Actor award?

Pick! Jim Parsons, 2/1

62nd Emmy Awards - Odds to win Best Comedy Actress
Amy Poehler ("Parks and Recreation") - 15/2
Edie Falco ("Nurse Jackie") - 3/2
Julia Louis-Dreyfus ("The New Adventures of Old Christine") - 5/1
Lea Michele ("Glee") - 11/2
Tina Fey ("30 Rock") - 5/1
*Toni Collette ("United States of Tara") - 11/4

When interviewed about her first Emmy nomination January Jones said she was worried that Falco would be nominated as well in the category of Best Dramatic Actress. Hmm? Jones was relieved when Falco was stuck in Best Comedic Actress. Now, had Falco been in that category I might see her hoisting the gold statue, but Nurse Jackie, as I said earlier, is not funny. Yes, it's dark, but a comedy, uh-huh.

How is "The New Adventures of Old Christine" still on the air? And how is Louis-Dreyfus up again for this award? She won in 2006 and that should be enough reason why she won't win this year. And I think the show sucks.

I would absolutely love it if Amy Poehler won for "Parks and Recreation". Poehler knows funny, but she is up against a really versatile actress who already won this Emmy last year. Toni Collette surprised everyone by winning for her role as Tara last year. This year Collette should not surprise anyone, but she'll have a strong competition from Poehler. I can't decide so I am throwing the remote and I hit......

Pick! Poehler, 15/2

* Denotes a 2009 Emmy win