Free NBA Picks: Suns at Lakers, Game 5 Predictions
by Alan Matthews - 5/27/2010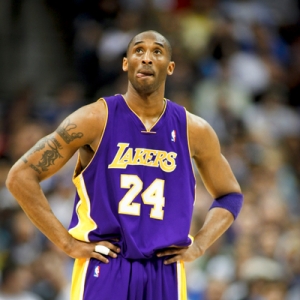 What a difference a week or so makes. Back then it appeared we were looking at possible sweeps in both conference finals. Now in the East Boston looks tired and battered and in the West the Lakers enter tonight's Game 5 facing almost a must win or they will have to play for their postseason lives in Phoenix in Game 6.
Suns at Lakers, 9 p.m. (ESPN)
The line: Lakers -7.5 (218)
Props: Andrew Bynum total points (10.5); Lamar Odom total points (13.5); Amare Stoudemire total points + rebounds (31.5); Kobe Bryant total points + assists (39.5)
How they enter: Phoenix continued to look like a totally different club in Game 4. I'll admit, I thought the Lakers would win that one, but apparently they have never seen a zone before and don't know how to attack it. Kobe Bryant dominated, but the Suns' bench went crazy, outscoring their Laker counterparts 54-20.
Scouting report: Again, I can't stress that Phoenix bench enough in Game 4. When the Suns played all reserves at once, they outscored the Lakers 42-27 – those runs were at the beginning of the second and fourth quarters. Channing Frye (who had been terrible in this series, missing an incredible 18 shots in a row), Jared Dudley and Leandro Barbosa went 9-for-18 on three-pointers. Lamar Odom had 15 points, but the Lakers' other subs were 2-for-13 for only five points in 31 total minutes. That just accentuates how important it is that Andrew Bynum stay healthy, because otherwise Odom has to go into the starting lineup and the Laker bench then stinks. My main concern as a Phoenix backer tonight would be that bench players tend to always perform much better at home. Meanwhile, that Phoenix zone has forced the Lakers into shooting 60 three-pointers in the past two games. That might be OK for the Orlando Magic, but that's not L.A.'s game. If you need more proof that L.A. is settling for jumpers, the Lakers have attempted 33 free throws in the past two games, compared to the Suns' 74 attempts. Actually, L.A. made more field goals than Phoenix in Game 4 but the Suns had 15 more free throws made. Again, though, home teams tend to get more calls – so that number should shift significantly tonight.
Key trends: The 'over' is 7-0-1 in the Lakers' past eight games.
The 'over' is 5-0 ATS in the Suns' past five.
The Suns are 0-5 ATS in the past five in L.A.
The picks: Oddsmakers have gotten wise on the Kobe number, as they had been just offering an 'over/under' on his points total. It was 31.5 in the last game and I told you to jump all over that 'over' – one of the few times I have been right, unfortunately. I would still go with the 'over' 39.5 when including assists because Kobe has had three straight double-doubles and back-to-back at least 35-10 games. Oddsmakers also have raised Bynum's points total from 7.5 the last game after he had 12 in Game 4 – Bynum also played the most minutes he had since the end of the Utah series. Obviously if Bynum plays 25 minutes again, he should go 'over' 10.5 but, really, you have to read Phil Jackson's mind to determine that. I don't see Bynum getting into early foul trouble at home, so I'd go 'over' there. Also go 'over' on Odom, as he has played at least 31 minutes in every game this series, and he's going to have to carry that second unit. Odom has scored more than 10.5 in three of the past four games. Definitely go 'under' on Stoudemire, as he has exceeded that total just once in this series and hasn't really come all that close in the other three games.
As for the side, I think a return home will recharge the Lakers completely and they win fairly easily. Jackson probably roped off the three-point line in practice yesterday so players couldn't get out there. There's no way Phoenix's bench, while probably better than L.A.'s, goes that crazy again. And the 'over' has been easy money in this series so don't get off that.