MLB Betting: 2010 A.L. West Preview
by Robert Ferringo - 3/3/2010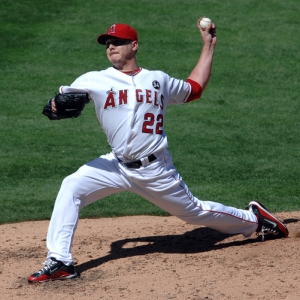 The American League West used to be the best-kept secret in Major League Baseball betting.
Last season Seattle, Texas, Oakland and the Los Angeles Angels each turned a profit. That was just the third time in at least the last 10 years (as far back as I have records on this topic) that at least four teams turned a profit from the same division. Further, this division – despite only having four teams – has turned the most cumulative profit of any division in the Majors. Finally, one of the top two most profitable teams in the league for bettors has come out of this division in five of the last six years.
However, it looks like the jig is up. This year every preseason magazine, every media bobblehead, and just about every square bettor that follows the sport has hopped in the jock of the Mariners and the Rangers as their "sleeper" team in the American League. It remains to be seen whether or not this will drag down the value of the entire division but I do know that I'll be stunned if more than two of the teams in this group go on to turn a season-long profit this year.
Here is a look at Doc's Sports A.L. West preview:
Los Angeles Angels
2009 Record: 97-65
2010 Wins Over/Under: 84.5
Odds To Win 2010 AL Pennant: 6/1
Odds To Win 2010 World Series: 14/1
Outlook: The Angels are right there with the Colts in football and the Spurs in the NBA: they just win. No matter what the circumstances, no matter what the personnel, the organization just wins. So I know that I'm not going to rush to the window to be betting against this team even though they lost Vlad Guerrero, John Lackey and Chone Figgins (Vlad and Figgins to division rivals). Over the last decade they've endured turnover, tragedy and all manner of trial, only to consistently pass with flying colors.
Los Angeles won 97 regular season games and made it to the American League Championship Series. They were also the most profitable team of the season last year for MLB bettors. They have averaged 95 wins over the last five years and they have surpassed their Vegas season win total in each of those years. This team, led by the exceptional Mike Scioscia, has a brilliant system and is one of the best coached, most fundamentally sound teams in the Majors. As a result I don't see how they won't keep winning.
Lackey has been one of the most underrated arms in the Majors over the last few years and will be missed. But don't forget that this team picked up Scott Kazmir at the trade deadline and Joel Pineiro this winter to go along with the live arms of Ervin Santana, Jered Weaver and Joe Saunders. That's a solid crew. Last year the bullpen was a disaster, posting the No. 23 ERA in the Majors. But they shored that up with the key addition of Fernando Rodney and the continued development of Kevin Jepsen. Those two should only help improve that pen.
Offensively, the Angels can play a variety of different styles. The loss of Figgins hurts the running game a bit, but with Erick Aybar and Howie Kendrick, as well as underrated thieves Bobby Abreu and Torii Hunter, this group will continue to be pesky on the base paths. They have plenty of power and brought in Hideki Matsui to replace Vlad. If Kendry Morales can avoid a letdown and if Hunter stays healthy this team will remain one of the best lineups in the Majors.
All in all, the Angels are still legit and I'm still anticipating them being one of the best value bets in the game.
Texas Rangers
2009 Record: 87-75
2010 Wins Over/Under: 84.5
Odds To Win 2010 AL Pennant: 15/1
Odds To Win 2010 World Series: 30/1
Outlook: Texas has continued to build upon its recent foundation of success and in 2009 improved its win total for the third straight year. This team posed a threat for the Angels for most of the year and finished in second place for the A.L. Wild Card (to the 95-win Red Sox). All in all it was a great year and everyone expects an encore this year.
The primary difference between last year's group and the other versions of the Rangers that we've seen in recent years is that Texas was actually able to pitch a bit. They didn't have to rely exclusively on outslugging teams to rack up wins. The Rangers lowered their team ERA nearly a full run from an absurd 5.37 in 2008 (worst in the league) to 4.38 in 2009 (18th in the league). Their starting pitching was significantly better but the relievers actually lowered their ERA from 5.15 in 2008 to a very solid 3.95 last year.
A lot of that improvement is directly related to pitching coach Mike Maddux, who has been one of the best in the business, as well as the team-wide focus on pitching that club president Nolan Ryan has instilled. While I do expect that to carry over, I also think that Texas enters this year in a danger zone with its rotation. Scott Feldman, Tommy Hunter and Derek Holland are all young arms that saw an extraordinary jump in their innings pitched from 2008 to 2009. That leaves them very susceptible to injury or ineffectiveness this year. The other two starters, Brandon McCarthy and Rich Harden, have long and distinguished injury histories and aren't what I'd call reliable. If everyone throws like they did last year then this team will again be fighting for postseason play. But if the arms start to go then things can spiral out of control in a hurry.
Seattle Mariners
2009 Record: 85-77
2010 Wins Over/Under: 83.5
Odds To Win 2010 AL Pennant: 25/1
Odds To Win 2010 World Series: 50/1
Outlook: Beware Everyone's Sleeper.
"Everybody's Sleeper" is the team that Everyone – fans, media bobbleheads, MLB writers and commentators – tabs at the beginning of the year as their team to come-out-of-nowhere. The trouble is, once Everyone starts touting their alleged sleeper that team quickly becomes so-underrated-they-are-overrated. Oh, and those teams generally never perform up to expectations while some other team comes out of nowhere to surprise.
Seattle's offseason moves to bring in Cliff Lee, Milton Bradley and Chone Figgins, coupled with their surprisingly strong playoff push last year has everyone jumping on the bandwagon. The problem is that now the bandwagon may be so full that the wheels are going to pop off.
By every measurable metric the Mariners overachieved last year. They surpassed their Pythagorean Win Total (the measure of total runs scored vs. runs allowed) by a full 10 games, which generally means the team is going to regress big-time the next year. They were also 35-20 in one-run games, which is another kind of "lucky" stat that usually doesn't reproduce itself. They were just No. 22 in hitting and No. 29 in on-base percentage, and they may still be relying on Ken Griffey Jr. (.214, 19 homers) in the cleanup slot. They had plenty of solid pickups but also lost key guys like Adrian Beltre, Endy Chavez and Brandon Morrow. And we've already seen that the Bradley acquisition can be a boom-or-bust situation, with his most recent stint in Chicago a huge bust. Finally, we've seen some severe swings out of the M's, such as their 61-win year in 2008 just one year after winning 88 games in 2007.
So those are the negatives and the reasons why I am not as high on Seattle as some others. But I will admit that manager Don Wakamatsu's first year in Seattle was a success. Wakamatsu is a Japanese-style manager who wants a team exceptional in pitching, fielding, and manufacturing runs. Seattle was more fundamentally sound last year. And if Felix Hernandez and Lee can duplicate their success from last year this team will have a dominant top end of the rotation.
Seattle will be in the mix in a suddenly very competitive A.L. West. But let's not get carried away with their team. They have been down this road before – coming out of nowhere for a great season only to crash and burn the next year – and they still have some major question marks. Also, because of their level of expectations entering the season the value on this team will be depressed a ton compared to what they were last year. Caveat emptor.
Oakland Athletics
2009 Record: 75-87
2010 Wins Over/Under: 79.5
Odds To Win 2010 AL Pennant: 60/1
Odds To Win 2010 World Series: 125/1
Outlook: Last year the A's didn't hit, they didn't field and they didn't pitch. Other than that they were fine. Moneyball has gone the way of the NASDAQ and over the last three seasons the A's have bumbled their way to 76, 75 and 75 wins.
Oakland did make some moves in the offseason – particularly picking up Ben Sheets and praying that he's healthy – but in all this team doesn't look a ton better than last year's group. They have seven starters battling for slots behind Sheets, but that group is full of No. 5-type guys and I don't know if it's enough to compete in this division.
But the main problem that I have with this team is that it still can't hit. I mean, when you have Kurt Suzuki and his career averages of .274 batting, 10 home runs, and 56 RBIs slotted in the No. 3 hole instead of the No. 8 spot then your offense stinks. Remember: when this team was winning 90-plus games they had a host of steroid-infused MVP candidates anchoring a loaded lineup. No more. This year the A's will roll out a bunch of underachievers, bargain-basement spare parts, and Triple-A call-ups to try to get the job done.
Until the A's prove that they can score they will remain in the basement of this division. They like to play small ball, relying on pitching, defense, on-base percentage, and manufacturing runs and wins. Well, right now the Angels and Mariners are following that same formula and doing it with much, much better players. So until we see the talent level improve the A's will be a team to bet against more than they are one to get behind.
For more information on Ferringo's MLB picks, check out his Insider Page here.