MLB All-Star Weekend: Home Run Derby Betting Predictions
by Robert Ferringo - 7/10/2010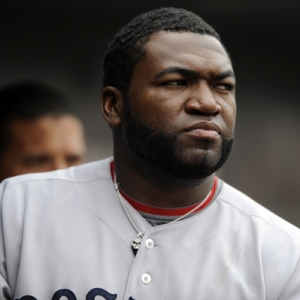 The Yankees apparently will allow someone from the rest of the league win at something this year.
Robinson Cano, who would have been one of the favorites at the 2010 Home Run Derby, has withdrawn his name from the field of six players to enter this year's event. The Home Run Derby, long the marquee event at MLB All Star Week, will take place at 8 p.m. EST, Monday, July 12 in Anaheim.
Cano, ahem, declined an invitation to participate. The word is that the Yankees pressured him into not taking part in the event because of a minor problem with his back. The Yankees brass was worried about him getting injured as well as the other kind of conspiracy theory that guys that take part in the Derby suffer with their swing in the second half of the year.
Justin Morneau, the winner of the 2008 Derby, also declined his invitation.
In case you weren't sure how the Derby has been run, all of the players will get two rounds with each round comprised of 10 outs. An "out" is any ball that doesn't leave the yard. At the end of the two rounds the two players with the highest subtotal of home runs advance to a head-to-head final round. Whichever player blasts the most home runs in the final round is the winner.
Prince Fielder, who overcame an awesome field, won last year. He beat Nelson Cruz 6-5 in the final round and notched 23 home runs overall. Ryan Howard, Albert Pujols, Carlos Pena, Joe Mauer, Adrian Gonzalez and Brandon Inge rounded out the competition.
This year's field? Not so much.
The 2010 crop is lackluster, to say the least, and are taking part in what has become, in my opinion, a bit of a stale event. I'd rather slit my wrists and dive into a shark tank rather than listen to three hours of Chris Berman and as I peruse this year's roster there aren't any guys that I'm really excited to see.
But someone is going to win. And someone is going to make money on it. So here is a breakdown of this year's lackluster 2010 Home Run Derby participants, and some betting predictions in order of what I think their odds are of winning:
1. Miguel Cabrera – Miggy has to be considered the favorite just because I'd say he's really the only "slugger" in the field. He has some experience, as he finished third in the 2006 Derby. He's familiar with the park, he's having a great year and is locked in, and even though he's a big dude that looks like he could get winded I think he has enough to hold on through three rounds. And because he's the most bona fide power hitter in the field I think he's virtually assured a spot in the finals.
2. Hanley Ramirez – Hanley is a bit of a dark horse, in my opinion. He is a fill-in for one of the other guys that turned the MLB down. And even after he accepted the offer he was having second thoughts, saying to reporters before Florida's series in Arizona the he was going to pull out. So overall that creates a little bit of an odd vibe to his bid. And I kind of like it. He's got a great swing and he's the kind of "natural" that I could see having a monster night. The main thing in the Derby isn't who has the most power it's the swing. That's why a guy like Garrett Anderson (2003) or Bobby Abreau (2005) can win titles, and why a guy like Justin Morneau can beat Josh Hamilton. You gotta have an easy home run swing and I think that Ramirez fits the bill.
3. Matt Holiday – As long as Holiday isn't facing any American League pitching, he might be OK. Holiday was involved in the 2007 Derby at AT&T Park. He finished in third place and just missed out advancing to the finals that year by one home run to eventual winner Vladimir Guerrero. His experience gives him a slight edge over Hart and Wells, but I still don't think he's a great bet. Holiday started July just 3-for-17 but he did hit two bombs on Wednesday. However, that outburst still only lifted his season total to 14 homers. And considering he's never been much of a power guy outside of Coors Field I have to say he's probably more of a long shot than this.
4. Corey Hart – This is Hart's debut, which is kind of why I don't like him. But other than that, in a goofy field I think that we could have a goofy winner. Hart is a guy that gets good lift and backspin on his ball. He's probably the least accomplished hitter of this group and, to be honest, I have no idea why he is on this list. (No Jose Batista? No Mark Reynolds? No Ryan Zimmerman? Really?) Hart had a killer May, but only has six home runs in June and July. He has been hitting the ball well but not really with a ton of power. Again, this "surprise winner" wouldn't really stun me because, as I mentioned, this is a weak field.
5. Vernon Wells – Wells is another newbie, and I don't really think that his swing is all that conducive to winning an event like this. He's more of a gap/doubles hitter that doesn't exactly get the lift that you'll need to consistently drop some bombs. He's also been in a savage slump, so this Derby could either be a really, really good thing for him (to get some confidence) or it could keep pulling him down and have a negative impact for his second half.
6. David Ortiz – Do you remember that scene in Texas Chainsaw Massacre where they are all sitting around the dinner table and the sadists think that "Grandpa" should kill the girl. So they put the mallet in his hand and try to help him brain her, but he's too weak to get the job done. Yeah, that's what I feel like it's going to be like watching Ortiz. He took part in the 2004, 2005 and 2006 Derbys and even when he was all jacked up on 'roids he didn't fair very well. He finished last in 2004, third in 2005, and fourth in 2006. He has had some decent rounds but he doesn't have the strength or the stamina to be considered a legit threat.
Robert Ferringo is a professional sports handicapper and one of the nation's top baseball handicappers. He has turned a profit in three straight MLB seasons and has shown a profit in 10 of the last 14 months that he has been handicapping the sport. Check out his Insider's Page Here.