MLB Betting: Handicapping Baseball's Stretch Run
by Jason Sharpe - 8/2/2010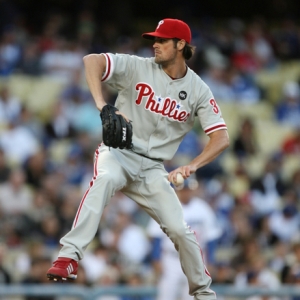 To continue to be successful at something one must always be looking for ways to improve his or her performance. Individuals must be constantly making adjustments and never be completely satisfied with their results, always believing that they can do better and accomplish even more. The same can be said about someone who is a winning sports bettor. They too must be working hard to maintain their winning edge while also striving to improve their results.
Following the baseball betting market as closely as I have the past few years I like to break the MLB season down into four separate phases. As we enter August we begin what I call Phase 3, which is the final two months of the MLB regular season. During this phase there are three major things that I start to look for on a daily basis.
1. Play more favorites-
I am a big underdog player when it comes to betting baseball. In fact, betting the dogs is probably my No. 1 piece of advice for any baseball bettor out there. I am not the only one who feels this way either, as most other professional sports bettors I know will usually say the same thing. My own betting records show that I have much better results when backing an underdog then when backing a favorite.
So it probably comes as a surprise to most that I completely change my way of thinking the last two months of the year. After the July 31 Trade Deadline I feel it's smarter to start focusing on playing more favorites. The reason why I do this is that the talent gap has widened considerably between the contenders and non-contenders all across the league.
The bad teams will usually start their rebuilding process and will begin looking at some new faces. They have usually given up on this season and aren't as concerned with winning or losing, but instead are more focused with developing a lot of their younger players. On the other hand you have the contending teams who are out there fighting every night for a playoff spot and going all out to win every game. Most contending teams probably went out and acquired more players via trades and, in the process, greatly improved their team along the way.
As all this happens the talent gap widens between the contenders and non-contenders and with that the percentage of favorites winning on a nightly basis becomes much higher. Don't get me wrong, I am not saying to play all the favorites or disregard playing the dogs either. What I am saying is start shifting your focus more from first looking at betting the dogs to now looking a lot closer at betting the favorites.
Let me give you a quick example of this: If you look at the last two MLB picks (both winners) that I released here at Doc Sport's (Colorado Rockies and Chicago White Sox). These were two plays that I wouldn't have made even a month ago. But both teams were what I considered good favorites that were presenting solid value at a prices in the –150 to -160 range. They had a considerable edge in all facets of the game over their opponents. On top of that I felt they were both motivated being in the middle of a pennant race and going up against non-contending teams.
2. Recent form is more important then season form-
Most handicappers can tell you the yearly statistics of most of the players in baseball, especially the pitchers who we all follow very closely. But it's also every bit as important to know how someone has done over the past month or two. When you look at seasonal numbers, April statistics are weighted as heavy as what has just happened in the past month. If you turn your attention more towards recent form you can find some great value picks as most handicappers aren't looking as closely at these numbers then they are at the seasonal numbers.
For example, this past week I released 'under' 9.5 runs between Arizona/Philadelphia and it was an easy winner with just five total runs scored between the two teams. My reasoning for this play was that both starting pitchers (Joe Saunders and Kyle Kendrick) had shown great improvement in their past five or so starts. Most handicappers likely only seen these pitchers full seasonal numbers and when looking at those stats all that an individual would have seen were two below average starting pitchers. However, when digging deeper into the numbers I saw two guys that had made some proper adjustments and were now both much better pitchers then their full season numbers indicated. So if you want to be a winning baseball handicapper you must see the things that the other bettors aren't seeing. At this point in the season recent form is the one big thing many aren't paying enough attention too.
3. Be aware of streaks and take advantage of riding them out:
This is the time of the year when teams will start to play a lot more streaky baseball, meaning the winning and losing streaks seem to get a lot longer. For teams on winning streaks confidence will start to soar with each and every win while the losing streak teams will feel more and more like quitting every day that their losing streak continues.
We have already started to see this as recently as last week when a veteran club, the Phillies, put together an eight-game winning streak. They know that it's getting late in the season and it's now time to start to turn things up a notch. The Twins are on a roll as well as their streak has also hit eight. Once a team like this gets rolling early on and you see it, it's smart to try and jump on board as a few of them will keep rolling and you can really pile up some hefty units.
The reverse also holds true with teams going on long losing streaks this time of the year, especially teams with older players. There can be lots of different reasons for this as maybe a team suffers a few injuries to some key players, older players start tiring or wearing down or even a few hotshot rookies start to flatten out. The key is to keep your eyes open for when a team hits three straight games then jump in for the ride.
With the baseball regular season lasting over six months, the last two months of the season can feel like the end of a long tired marathon. But if during these last two months you start looking to play more favorites, pay closer attention to recent form and take advantage early on of teams on streaks. This will help bettors start to think that these last two months feel a lot less like a marathon and much more like a sprint.
Jason Sharpe is the newest member of Doc's Sports Advisory Board, but he is not new to the sports betting scene, as he has made a living in Las Vegas for several years betting sports as a Wise Guy. For his baseball picks, $100 bettors are already up more than $2,000 in the last week, he is on a 6-0 run, and he is just getting started! If you are interested in baseball betting, this is one guy you don't want to miss. Also, check Doc's Sports homepage each day for exclusive baseball betting articles, current baseball lines and matchup reports to boot!