MLB Power Rankings
by Jason Sharpe - 8/9/2010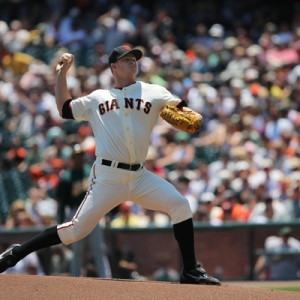 With the first week of August in the books, the MLB divisional races look to be tight all over except for in the AL West, where the Texas Rangers have all but wrapped things up. After the New York Yankees and the Tampa Bay Rays, there are still 10 other teams who have between 61-65 wins on the season, which means all of these teams are still on a 90-win pace for the year. Keep in mind that this group doesn't include some top teams around the league, either, like the Colorado Rockies and the Los Angeles Dodgers, who have more then enough talent to make some noise if both were too get hot.
With so many teams stacked together this late in the season, one must be following very closely if he or she wants to stay ahead of the other bettors in the MLB marketplace. Here below is my bi-weekly MLB Power Rankings for all 30 teams and where I have them rated heading into today's action.
New York Yankees- Seems like they play a big series every weekend and every time we look up they are still in first place.
Tampa Bay- They went from excitement to disappointment in the last seven days. Their hitting woes may be their downfall come this postseason.
Atlanta Braves- Some may not see it this way, but Atlanta has the "look" of the team to beat in the NL.
Texas Rangers- Looking like a team many are starting to take serious now. They will be well rested come October.
Boston Red Sox- Just a hair below the big dogs in the American League, but look to be the odd team out this year.
San Francisco- Have been on a tear since the second half of the season and now look like the team to beat out West.
San Diego- Can they hang on and continue the Cinderella season or has the clock struck midnight?
Minnesota Twins- Still a definite sleeper if they can get healthy and their starters come around.
Philadelphia Phillies- Slowly creeping back into the race. This team is to be feared late in the season.
Cincinnati Reds- Looks like they aren't going away as they get ready for a big home series against the Cardinals starting Monday.
St. Louis Cardinals- Just can't seem to put it all together this year. Road woes really killing them.
Chicago White Sox- Are they starting to run out of steam after their mid-season turnaround? Pitching doesn't look as strong without Peavy there.
Toronto Blue Jays- Next year at this time this division might be the best division in the history of baseball. The Blue Jays are almost there right now.
Colorado Rockies- Look a half step slow this year. Still a streaky bunch but they need to really get hot very soon.
LA Dodgers- Much like the Rockies, this just doesn't look like the Dodgers' year. Wouldn't be surprised to see them fade away very soon, but this team also has the talent to challenge if they can get their act together.
LA Angels- About time to pack it in for this proud bunch. Just don't have the firepower to keep up with Texas.
Oakland A's- Starting staff looks like one to reckon with in the coming years.
Florida Marlins- Like this team a lot. Has the ability to shatter some others dreams late in season.
New York Mets- Have had a hard time the second half of the year against some tough teams. Just an average group.
Detroit Tigers- No team has fallen faster and quicker then the Tigers. Slowly getting some hitters back. Might catch some nice dog prices at home this week.
Milwaukee Brewers- This team is playing a tad better. Has the offensive power to make some noise.
Cleveland Indians- The best of the bad teams.
Houston Astros- Finally starting to show some life in the past few weeks.
Chicago Cubs- With such strong starting pitching, all the Cubs have done is burn a hole in the pockets of their backers.
Kansas City- So close but still far away to becoming an average team, which continues to be their ultimate goal one day.
Washington Nationals- Improved quite a bit this year. Also a good play at home. But on the road, well that's a whole other story.
Arizona- Looks like new manager Kirk Gibson is starting to finally see some results. Adding a couple of AL pitchers has also really helped this staff.
Seattle Mariners- Showed a pulse this weekend, but don't get too excited about it as it was only against KC.
Baltimore Orioles- It's finally looking like they may not break the most losses in a season record. .
Pittsburgh Pirates- They have the permanent last spot locked in until they start to show major signs of life, which could be by the turn of the decade.
Jason Sharpe is considered by many one of the top baseball handicappers in the sports betting industry. He has won his clients at Doc's Sports almost 20 units of profit in less then two weeks. This top level Las Vegas professional sports bettor knows his baseball and looks to continue to profit from the over 800 baseball games that still remain in the baseball season Get all the latest MLB odds and purchase Jason's MLB picks on Doc's homepage.