MMA Betting Opinion: Anderson Silva and Future in UFC
by Trevor Whenham - 8/13/2010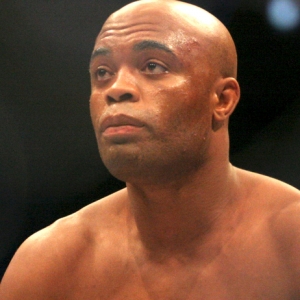 Anderson Silva makes my head hurt. He's probably the most talented MMA fighter alive, but his effort doesn't always match up to that talent. He does enough to win, but it has been a long time since he has done what we all know he is capable of. He's very frustrating to watch.
After his latest win, a bizarre and miraculous late submission against Chael Sonnen last weekend at UFC 117, the question of where his legacy is and how to view his future burns brighter than ever before. Silva is the definition of an enigma. In an attempt to solve that puzzle I'll put to paper the debate I am having in my own head. Is Anderson Silva as good as we have given him credit for?:
Pro: He hasn't lost in forever - The guy has won 13 straight fights, including all 12 UFC appearances (a UFC record). He has defended his middleweight title a record seven times, and has fought as a light heavyweight twice since holding the title. He's faced the best the UFC has to offer at his weight class, and he has always come out on top. There isn't a blemish to be seen on his UFC record - something few guys can say, and none at this level.
Con: His recent wins haven't been exactly overwhelming - Sure he keeps winning, but three of his last four wins have been ugly. If he hadn't gotten Sonnen to submit late in the fifth round he was en route to a decisive loss by decision. He had lost every round, and the judges had seen some as 10-8 losses. His win against Demian Maia at UFC 112 was pathetic - Silva looked like he absolutely did not want to be there. He looked better against Thales Leites at UFC 97, but not much. A guy who is so clearly more talented than everyone he fights should be winning in much more impressive fashion than he has been.
Pro: He won despite taking a record setting beating - In Silva's first 11 fights in the UFC he was forced to absorb a combined total of 208 strikes. That's 18.9 per fight or 8.7 per round. Sonnen landed 289 strikes - 57.8 per round. That's an incredible amount - the most ever landed in one UFC fight. The fact that Silva didn't get knocked out at some point and had the clarity to get a submission is a testament to how tough he is.
Con: He let Chael Sonnen deliver a record setting beating - Sonnen's a decent fighter, but he's not superstar. He had an overall record of 23-11-1 heading into this fight, and was only 4-3 in the UFC. Sonnen is a fighter that Silva couldn't take lightly, but he's also one that should have been completely outclassed by the heavily favored champion. The fact that he had such a dominant night right up until he lost really has to call Silva into question.
Con: He looked disjointed and disinterested again against Sonnen - In each of the five rounds Sonnen was able to grab the momentum quickly, get Silva down, and clearly set the tone of the fight. If Silva was really committed to the fight then that absolutely should not have happened. There is something clearly not right with Silva. He doesn't seem to care about fighting as much as other fighters, and it recently seem to take far too long for him to get his head into his fights.
Pro: He was fighting injured - Some of the reason for his lack of engagement and attack in this latest fight came out after the match when it became known that he had struggled with a rib injury heading into the fight, and that he had cracked a rib in the first round of the match. The injuries are bad enough that he is taking the rest of the year off to heal. Overcoming an injury in any fight is impressive, but especially so when the fighter has endured such a beating.
Pro: He found a weakness and exploited it despite being in rough shape - Sonnen was dominating, but there was clearly a vulnerability, and at a time when many fighters would have given up Silva was skilled enough and aware enough to exploit that vulnerability. That's impressive.
Con: The weakness wasn't exactly a secret - Sonnen has now lost five times in the last five years. Each time it has been by submission, and each time it has been a triangle choke or armbar that has taken him down. Silva had to know that this was a real weakness, and he knew that he had an edge to exploit because Sonnen's ground defense isn't what it should be. The fact that there was a glaring weakness like this and it took Silva 23 minutes to exploit it really makes you wonder.
As you can sense, it is really hard to figure out what to think about Silva. The UFC is is a very tough spot right now - he's one of their biggest stars, but he's getting harder and harder to care about with each underwhelming performance. That's only going to get worse if he keeps fighting guys that aren't really a challenge for him - or at least guys that shouldn't be. The obvious solution - and a dream for fans - is to have Silva and Georges St. Pierre meet up in what would be the fight of the decade. Sadly, I just don't believe that that will happen.
---
Most Recent Mixed Martial Arts