Canelo Alvarez vs Jermell Charlo: Betting Odds, Props, and Predictions
by Mike Allen - 9/27/2023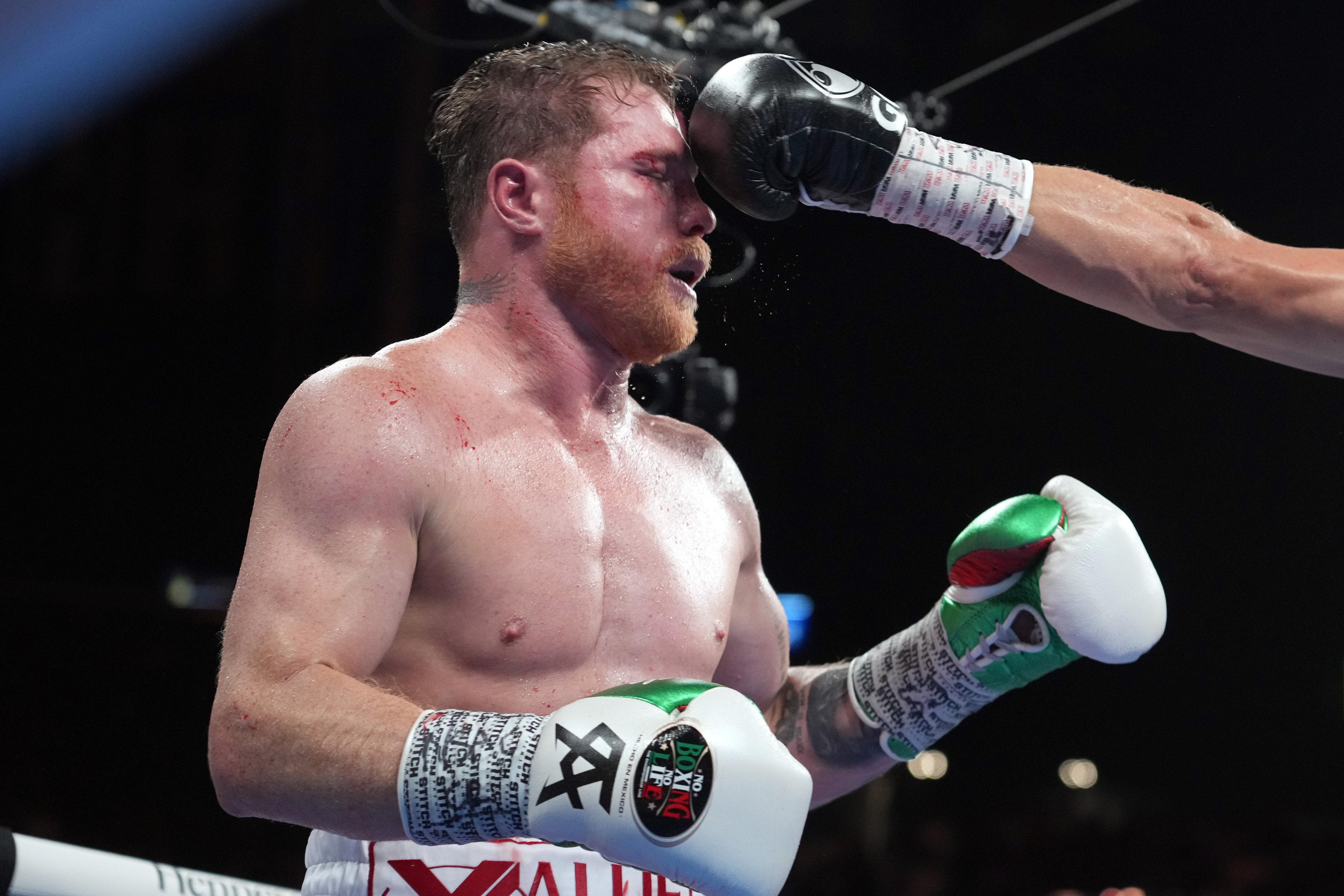 Saul Canelo Alvarez will put his undisputed super middleweight status on the line this Saturday night from the T-Mobile Arena in the fight capital of the world, Las Vegas.
Boxing's biggest star will attempt to show us that he still shines brighter than any of the rising talent studying the sweet science. I have heard a lot of rumblings from some of the most respected names in the sport that the "old man" could be slipping.
Alvarez is only 33 years old, though, and he has never been a punching bag. However, he has tested himself at higher weight classes and has not always been successful. Alvarez has been competing at the highest level for long enough that it's safe to say his car might be 33, but the mileage says otherwise.
If he wants a test, he should fight a guy significantly younger. Some might assume that is what he is doing this weekend, but no. Houston's Jermell Charlo is the man who will stand across from him in the ring on Saturday night, and it turns out that the two pugilists were born just two months apart in 1990.
The moneyline and round totals for this fight have wide betting odds. So today, we included a plethora of prop bets and predictions for you.
Get sports picks for every league and nearly every matchup on Doc's free picks page.
Record
Canelo: 59-2 w 32 KOs
Charlo: 35-1 w 18 KOs
Tale of the Tape
Super Middleweight: 168 Pounds
Canelo: 5'9 w 71" Reach
Charlo: 5'11 w 73" Reach
Moneyline
Canelo: +400
Charlo: +300
If you like the underdog, this is your play. Some might try to get greedy and take him by decision because that is his most likely path, but the reward is not worth the risk. If you like Charlo, then just bet his moneyline.
Round Total
Over 10.5: -300
Under 10.5: +210
As you can see, the sportsbooks give this fight a 70% chance to go over the 10.5-round total. It's scheduled for 12 rounds. So, they think it goes the distance.
Charlo has excellent head movement, and he is also durable. He has only lost one fight. It was by split decision to Brian Castano in 2021.
Charlo did avenge that loss a year later, however, when he clipped a lazy Castano in the 10th round with a left hook to the temple. Castano got fired up before the round began. Once that emotion faded, he lost focus, standing tall in the dead space.
That was impressive, and Charlo showed that even though he only has 18 KOs in 35 victories, he can put guys away even late in the fight.
Alvarez isn't just going to stand there and get hit, though. He is very good if you don't know. Let's check out some prop bets for this fight and make a few picks.
Prop Bets
Charlo by Decision: +500
Betting on a Charlo method of victory is tricky. He is more of a decision fighter at the high level than a knockout guy, but beating Alvarez in a decision in Las Vegas is a stretch.
That said, he still has a better chance of winning a decision than he does finishing Alvarez.
Charlo by KO/TKO: +900
If you want a 9 to 1 payout, we have something for you momentarily.
Canelo by KO/TKO: +210
I am not ruling out a finish for the Mexican superstar, but we want to see a bigger payout than just the 2 to 1.
Canelo by Decision: -110
That is your best play. The moneyline is too expensive. So, we have to hunt for a method of victory. Alvarez has been getting some suspect scorecards read in his favor over the past few years.
Even in fights he has won, the scores have been a bit wider than they probably should've been.
I say this because he knows this. If he's controlling the fight, he won't feel the need to push the issue and potentially get caught by the faster fighter. They say speed kills. Well, they're right.
It doesn't kill everything, though. The kryptonite to speed is timing. This attribute/skill is developed over years and years. That is where that car with all the mileage starts to pay for itself.
Draw: +2000
A draw is quite possible because Charlo could outbox Canelo, but the judges don't want to give him a loss. So, they wash the blood off of their hands with a draw. Viewers don't pay to see a tie, though. I am sure of that, and viewers have seen enough of that in Canelo fights already.
Canelo by Split Decision: +900
Here we go. This is the play if you want a big plus money flyer. Charlo is very technical and fast. He will likely be timed up for most of the fight, but a split is a decent possibility and good value for (+900).
Charlo by Split Decision: +1800
If 9 to 1 isn't good enough for you, I guess play this one. 18-1 is what it is. There is value on this bone, but I'll pass.
Fight to Go the Distance: -220
I am not mad at this bet either, but I feel confident in Alvarez and any "Hometown" help he might need. The (-110) pays out double (-220). I don't mind that roll of the dice.
Canelo to Win and Over 1.5 Knockdowns: +650
This one would be fun, and if he does drop him once, I think he will do it twice. So, you could argue there is value, but I will dish this one off to another bettor.
Both Fighters Knocked Down: +1800
Honestly, I like the previous 18-1 on Charlo by spit decision better than this one. That would still sell a rematch, and Alvarez does need new blood at this weight. I don't know if he is itching to rush back to Light Heavyweight.
Either Fighter to be Knocked Down: +150
They are two incredibly fast and accurate 175-pound men throwing hands for likely 36 minutes over 12 rounds. There aren't many wagers more fun than a good violence bet.
Enjoy the scrap on Saturday!
Get expert sports picks on every game, or if you want our very best bet premium picks by the experts, sign up for your free $60 account with a guarantee.