NBA Handicapping: Teams Better Than Record Would Indicate
by Trevor Whenham - 1/21/2010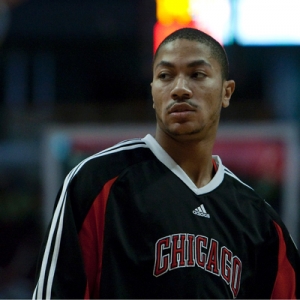 We're pretty much halfway through the NBA season. That means that it's a good time to take a step back and assess where we are at, and what we might be able to expect for the second half of the year. One thing I like to do at this time of year is to look for teams that are playing better than their record indicates. The public often makes betting decisions based largely on what the standings say, so if you can spot teams who aren't accurately represented by those standings you might be able to find value. Here, in no particular order, are the four squads that are the most significantly better than their record so far this NBA season:

Toronto Raptors - At 21-22, the Raptors are one game below .500. The Eastern Conference is such a mess, though, that that is good for the seventh best record in the conference, and the third best outside of the Southeast. Toronto has lost two in a row, but they are still in a pretty good place right now. After starting out the season a dismal 11-17, the team has gone 10-5 in their last 15. They are also 10-5 ATS in that stretch. There are a few things that have contributed to their new success - Chris Bosh is playing crazy good basketball, the team is finally playing with some defensive intensity, and DeMar DeRozan is emerging nicely being among the biggest reasons. The Raptors came into the season with high hopes, and they are well coached by Jay Triano, so all they are really doing now is starting to play up to the potential they had coming into the season. There's no reason to think that they won't be able to keep it up for a while. Unless, of course, they decide to trade away Chris Bosh to get some value for him before they lose him to free agency. That would change everything - and not in a good way.

Chicago Bulls - The Bulls are just behind the Raptors at 18-22 - good enough to hold down the eighth playoff spot in the East for now. Like the Raptors, the Bulls came into this season with high hopes after playing one of the most exciting playoff series in recent memory against the Celtics last week. The Bulls limped out of the gate, and it seemed like they were on the fast track to a coaching change. They are 8-5 in their last 13, though, and it's certainly conceivable that they are playing in a way that could be sustained. One of the keys to the turnaround has been the play of Derrick Rose. He's really finding form, and that has helped players around him give the team the offensive support that they need. If the depth players on the team could find any consistency they would potentially be dangerous.

Charlotte Bobcats - The surprising thing here isn't just that the Bobcats are 21-19 through 40 games. The surprise is that they are a legitimate .500 team - or better. Because Charlotte has been so bad, people aren't being quick to give them a lot of credit for their current performance. They aren't going anywhere, though. They have won six in a row and nine of 10, so they are certainly in top form right now. The biggest key to the success of this team, and their appeal to bettors, has been the addition of Stephen Jackson. He has been very good since joining the team from Golden State, and particularly good in January. The team was 3-6 before he arrived, and 18-13 since. Jackson has boosted the play of Gerald Wallace, and the whole team is rallying around them. This team isn't going to continue winning 90 percent of their games, but but if you expect them to crash back to earth you'll be waiting for a while.

New Orleans Hornets - New Orleans is at 22-19 - good for ninth in the impossibly tough West. No Chris Paul-led team is going to be sitting on the sad side of the playoff race for too long. Paul was hurting early in the year - he missed eight games, and wasn't right for several more. He's been ridiculously good for more than a month, though, and that has really shown up in the standings - they are 9-3 in their last 12 games. Paul is in fine form on so many levels - for example, he hasn't had a game without a steal since Dec. 9. As long as Paul stays healthy it seems unlikely that this team won't be into the playoffs, or that they will struggle like they did early in the season. The Hornets' recent strength has a lot to do with getting used to the big changes they have gone through as well. Head coach Byron Scott was fired after nine games, and GM Jeff Bowers and assistant Tim Floyd needed a while to find their stride once they took over. Emeka Okafor struggled after joining the team this summer, but he has been much better in January. The more time that passes, the more comfortable this team will be, and the less they will look like a team that has struggled to stay above .500.