2010 Seattle Mariners Predictions
by Robert Ferringo - 4/1/2010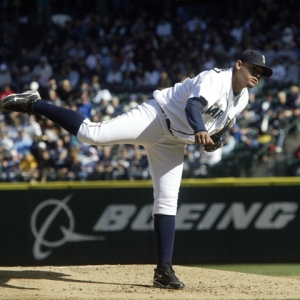 Well I hadn't quite made up my mind just yet about the 2010 Seattle Mariners. But when I opened my mailbox Monday morning and saw Ichiro, King Felix and Cliff Lee staring back at me as the cover boys for ESPN the Rag's MLB season preview it was settled: My 2010 Seattle Mariners predictions say that this is definitely a team to fade this season.
No team in the Majors experienced a bigger turnaround at the window last year than the Mariners. Only four teams in the previous seven years – the 2003 Tigers, 2004 Diamondbacks and 2008 Padres – produced a bigger loss for a $100 backer than the -3660 season total that the Mariners' 2008 61-101 record produced. However, the M's bounced back to notch 85 wins and earn a solid +1200 in profit for the season in 2009 as one of the biggest surprises in the game.
Instant $250 Free Bonus Bet from Bovada -
CLICK HERE
Seattle is trying to build on that momentum and they enter the 2010 season as one of the "buzz" teams in the Majors. They were involved in one of the biggest moves of the offseason, scoring former Cy Young winner Lee, and they brought in a host of proven veteran bats to bolster one of the lowest scoring offenses in the league. They added highly volatile but unquestionably talented Milton Bradley as well as siphoning versatile Chone Figgins from division rival Los Angeles. All told, I don't think that there's any doubt that this is a more talented squad than last year's Seattle surprise.
I hate to rain on Seattle's parade but I'm one of the few baseball analysts that isn't completely bullish on this group. Not only do I think that their team has some significant holes and some red flags but I also think that their elevated expectations are going to suck out any value that there was betting on this team. As a result, the Mariners are one of my teams to fade in 2010.
While last year's 24-win turnaround was somewhat of a surprise it's not unprecedented from this organization. Four times in the last decade they've increased their season win total by 10 or more from one year to the next. However, precipitous collapses amidst increased expectations isn't something that Seattle has avoided during that same period. And the reality is that this has been a yo-yo team that performs its best when prospects are low and manages to fall on its face when shackled with a rosier outlook.
Seattle won 93 games in 2003 only to stumble down to a 63-win debacle in 2004. In 2007 they broke out for 88 wins and a surprise second-place finish only to flounder to that 61-win mess in 2008. Further, if you ignore a block of success from 2000-2002 then the Mariners have won 80 games or more just seven times in franchise history. That includes last season. The previous six times they followed up those successful years with an average of 70.8 wins the next year. And only one time, in 1997, did the M's actually improve their season win total.
Besides the history of this franchise I feel like there are some other indicators that Seattle might come back down to earth this year. Mainly, I feel like their 85-77 record was a bit of a red herring. And the most blatant proof that I have is their 35-20 record in one-run games.
Between 2001 and 2008 there were 20 teams that won 30 or more one-run games. Fifteen of those 20 teams won fewer games while one team matched their previous season's total. The average change in wins was a robust 11.6 fewer Ws the year after. And even if you kick out the 2003-04 Diamondbacks (33 fewer wins) and the 2004-05 Dodgers (22 fewer wins) the remaining 13 teams still won 9.2 fewer games the year after they won 30 or more one-run games.
The explanation for this regression is pretty simple. There is really a lot of luck involved in late-inning success. It's matchups, it's getting the calls, it's catching the breaks and bounces, and it's really just one of those karmic things that come together in a team's favor. But baseball is a fickle sport. And teams that have The Magic one year rarely are able to bottle the feeling the following season.
Further, the Mariners were one of the worst hitting (No. 22) and lowest scoring (No. 28) teams in the Majors. They also weren't that strong in the field (No. 24 in fielding percentage) despite being pimped as some turf-covering amoeba by the ESPN bobbleheads. And I feel like some of their arms – their pitching staff had the No. 6 ERA in the league – really overachieved last season.
The American League West is going to be one of the most competitive divisions in the Majors. Los Angeles has been ruling the roost for the better part of the decade and Texas is a team that finally looks like it has the pitching to match its exceptional lineup. Each of those teams finished ahead of the Mariners last year and I have to say that I think they both enter the season ahead of the M's.
I also think there are still some issues with this roster. Lee has been battling injuries this spring and won't be ready for opening day. Perpetually injured Erik Bedard is also out until May. Without those two arms that means that the Seattle rotation consists of Felix Hernandez and a bunch of nobodies. And if you compare the arms at the back of Seattle's rotation to the rest of the division its safe to say that they have the weakest rotation in the West. Naturally that will change if Lee and Bedard stay healthy and contribute. But there is clearly some reason for concern.
Also, this is definitely a better fielding team. But I'm still not sure where the offense is coming from. Bradley is a head case and, frankly, is one of the more overrated hitters in the game. He's never managed more than 27 home runs (which he did once), never had more than 140 hits, and never driven in over 80 runs. Behind him is Ken Griffey Jr., who obviously is about seven years past his prime. After that are a bunch of skilled, yet unproven bats that aren't top-tier talents. Casey Kotchman, Frank Gutierrez and Jose Lopez are nice players. But are they really anchors on a team that you see winning the West and taking a division title? Me neither.
Seattle enters the season overrated and overvalued. I feel like they will have some moments and could be a threat in the West. But I don't think that this team is as strong as it is being given credit for and I think that the numbers suggest a losing year – either in the standings or at the window, or both – for the boys in the Pacific Northwest.
Robert Ferringo is a writer and a professional sports handicapper. For more information on Ferringo's MLB picks, check out his Insider Page here.