College Bowl Betting: Best and Worst Bowl Games
by Trevor Whenham - 12/6/2011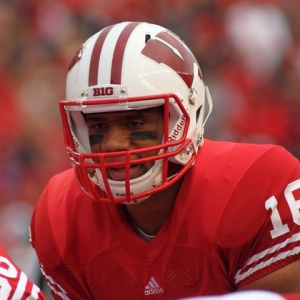 It's bowl season — one of my favorite times of year. While the college bowl game schedule is fresh in our minds it seems like a very good time to pick out the ones that jump out as the best and the worst of the games from the perspective of both a fan and a bettor. Here are five that really stand out as potentially great ones, and four that are almost certain to be terrible.
You'll notice that the National Championship Game isn't included among the best. As the rematch was confirmed I realized that I just didn't care about it. LSU is clearly the best team in the country, and unless Alabama crushes them they still will be in my eyes. There are far more interesting matchups that we could be watching instead.
The other game I sadly haven't included in the Sugar Bowl. As a diehard Michigan fan I'm obviously not looking forward to any game more, but I can't defend the matchup against Virginia Tech because the Hokies just don't deserve to be in the game.
The Best
Rose Bowl - Wisconsin vs. Oregon
I'm a Big Ten guy so I am always partial to the Rose Bowl. Beyond that bias, though, this is a matchup to get excited about. Both teams can pile up the points. They both have explosive quarterbacks — especially Wisconsin. Both have defenses that are solid but far from perfect. Both teams are well-coached, and both will benefit from all the time they have to get ready for this one. This should be a thrill ride.
Ticketcity Bowl - Penn State vs. Houston
Any bowl featuring Penn State was going to be interesting to watch this year because of the mess they have gone through. This one is particularly compelling, though. Houston has an explosive offense — aside from their championship game, of course. Penn State has little offense but a very solid defense. This is strength against strength, and it could be a lot of fun.
Fiesta Bowl - Stanford vs. Oklahoma State
Neither of these teams is playing in the game they wish they were because they have one thing in common — they have one bad loss tarnishing their record. This may be a consolation game, but it should still be a great one. That is especially true because both have great offenses and defenses with issues. It's also going to be an emotional game for both teams because each one says goodbye to the best quarterback their school has had in a long, long time.
Poinsettia Bowl - Louisiana Tech vs. TCU
The Horned Frogs came very close to a BCS game, but they didn't quite wind up where they needed to be in the polls. While playing in San Diego isn't much of a consolation, this should still be a very interesting game. Louisiana Tech started the season just 1-4 and looked like they were in a world of trouble. Something changed, though, and they finished the year in remarkable fashion. They won their last seven games, with five of those on the road including games against Ole Miss and Nevada. They were 10-2 ATS, and they are deceptively strong. TCU will draw a huge majority of the action, but the game will be more interesting than most give it credit for.
Hawaii Bowl - Nevada vs. Southern Mississippi
I like good old shootouts when I watch bowl games, and this could be one. Nevada is fifth in the country in total yards, and it scored more than 40 points five times this year. Southern Mississippi sits 13th in total yards, and is flying high after their shocking and dominating upset of Houston. This should be a whole lot of fun to watch.
The Worst
Las Vegas Bowl - Arizona State vs. Boise State
This is the biggest possible insult for the Broncos. They should be playing Michigan in the Sugar Bowl — a matchup that would have been fascinating and one that would have probably topped our list of the best bowl games. Instead, Virginia Tech got that spot for no good reason, and the Broncos are left out of the BCS. Not only that, but they are relegated to a Dec. 22 game that no one cares about against a bad team that limped to 6-6 and has fired their coach. This is a total farce.
Kraft Fight Hunger Bowl - UCLA vs. Illinois
As bad as the Las Vegas Bowl is, it shines compared to this mess. The Bruins needed to get special permission to play in a bowl because of their losing record. By getting that permission they kept 7-5 Western Kentucky out of their first-ever bowl. The Illini have lost six in a row, and looked bad doing it. Neither team has a coach. This game absolutely does not need to happen.
Gator Bowl - Florida vs. Ohio State
This should be a great matchup between two elite teams. Right now it's really, really not, though. Florida is a mess, and needs to restock and recharge before they can be interesting to watch again. Ohio State has some nice pieces — like the fast emerging Braxton Miller — but they have far too many issues to overcome. On top of that, the whole game is going to be overshadowed by Urban Meyer and the obnoxious storylines that will go with that.
Compass Bowl - SMU vs. Pitt
It seems quite possible that June Jones will have moved on by the time this bowl rolls around. Pitt threatened to boycott this game because they so badly didn't want to return to it for the second year in a row. The Panthers have also lost a big chunk of their assistants to Arizona when they decided to rejoin Rich Rodriguez. With all that going on chances are very good that motivation will be in short supply for both teams.