Dancing With the Stars Cast Announced; Trumps Last Season Already
by Tim Furious of BetUS - 3/2/2011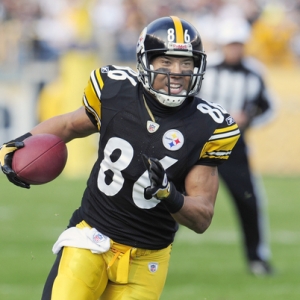 What do a professional wrestler, a super model, a boxing legend, a karate kid, a weight loss spokes person who hasn't lost any noticeable weight, a porn star and a Super Bowl loser all have in common? They're all going to be on season twelve of Dancing With the Stars!
I honestly didn't believe that Dancing With the Stars could be any more ridiculous than watching Baby dance her way out of a corner, but the gurus at ABC have done it again giving me a new reason to brawl with my girlfriend over the remote control. The new cast was announced this week and season twelve is already shaping up to be as bizarre and absurd as years past, if not more.
All of you 80's babies that gloriously cheered on Jennifer Grey to the top spot last year will have another familiar face to remind you of your lost childhoods. I'll give you four hints: "wax on, wax off". That's right, the original Karate Kid is headed back to the spotlight as Ralph Macchio tries to use the Crane stance to life another trophy once again. He won't have the Cobra Kai to worry about this time around, but some other twinkle toes will be looking to leg sweep Macchio's 15-other-minutes of fame out from underneath him.
Kirstie Alley will also perform on the show, though I'm using the word "perform" very loosely here. I'd also say she's returning to the spotlight, but she frankly never went away. The thought of watching Kirstie try to waltz her way in to the second round is making me nauseous so let's just move on.
Thankfully, super model Petra Nemcova will help offset the presence of Kristie. For the less-than-savory that prefer their women to have some sort of edge to them, Kendra Wilkinson of Playboy fame will be shaking her booty to your heart's content as well. The teenage dreamers out there will have Disney starlet, Chelsea Kane, to root for as well. For those keeping track at home, that's one annoyingly crazy brunette against three vivacious blondes.
What Dancing with the Stars roster would be complete without some athletes? Get ready to groan with contempt, Pittsburgh, because Hines Ward is ready to prove to the world that his feet are as reliable as his hands. I'm sure everybody that lost money on Pittsburgh at Super Bowl XLV is thrilled to see Hines hard at work in the off-season.
Also trying to prove that his feet can move as swiftly as his hands will be boxing legend Sugar Ray Leonard, heralded as the "Boxer of the Decade" in the 1980's. Sugar has a lot of cleaning up to do after Floyd Mayweather Jr. and Evander Holyfield nearly ensured that no boxer was ever invited to perform on DWTS ever again.
Wrestler Chris Jericho makes his return to the ring (of sorts) by exchanging his tights for…well probably different colored tights. Jericho is technically the first male professional wrestler to appear on the show, since Stacy Kiebler is actually the first former WWE employee to clutter the roster. The six-time world champion, noted author, acclaimed recording artist and failed game show host will try to dip his toes in to dancing for the first time. I'm not exactly sure if steel chairs have their place on Dancing With the Stars, but if they do Jericho will be sure to break the walls down with them.
The athletes don't stop there as former USC Trojan basketball player Romeo tries to make his dad, Master P, as proud as can be. More noted as a rapper, and also credited as an actor, Romeo won't have the mic in hand to help out this time around. The last thing I would do is question the roster of Dancing With the Stars, but wasn't there a bigger pop sensation out there that people would've preferred seeing? I guess when a 24-year old Justin Bieber appears on this show in a handful of years you can officially call him washed up.
If you thought having a wrestler and Kirstie Alley wasn't insane enough, how about a guy nicknamed "Psycho Mike"? Sex advice specialist Mike Catherwood helps round out the roster, alongside Wendy Williams who has anointed herself the "Queen of all Media". We'll see if she can be the Queen of the Mirrorball Trophy by season's end.
BetUS will have odds up soon, so check back to see who's the leading favorite and bet on your favorite train wrecks on the upcoming season with the new Dancing With the Stars roster.